Soda Blasting Applications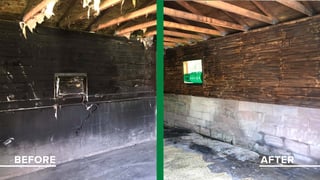 Soda blasting is a great method for cleaning and removing contaminants from delicate substrates. This soft blast media is a go-to for blasters who don't need to leave an anchor profile or who are worried about damaging the surface with traditional sand blasting. Let's take a look at few ways you can use baking soda to clean or remove tough coatings with a Dustless Blasting machine.
soda blasting media - Mohs scale
Sodium bicarbonate, or baking soda, is an environmentally friendly abrasive media for many different types of surfaces and coatings. It has a non-abrasive action which makes it appropriate for several situations and differentiates it from sandblasting. In the abrasive media and surface preparation industry, the hardness of an abrasive is measured by using the Mohs scale, which is a measurement of the resistance of a smooth surface to scratching or abrasion. The Mohs hardness of sodium bicarbonate is 2.5, making it one of the more softer abrasives.

USES FOR SODA BLASTING
If you were to use other cleaning or abrasive blasting methods, like crushed glass or garnet, on some of the surfaces listed below, you wouldn't end up with a smooth finish. Blasting with soda is a safe choice when you're worried about tearing up the surface with a more aggressive media. Here are some practical uses for soda blasting.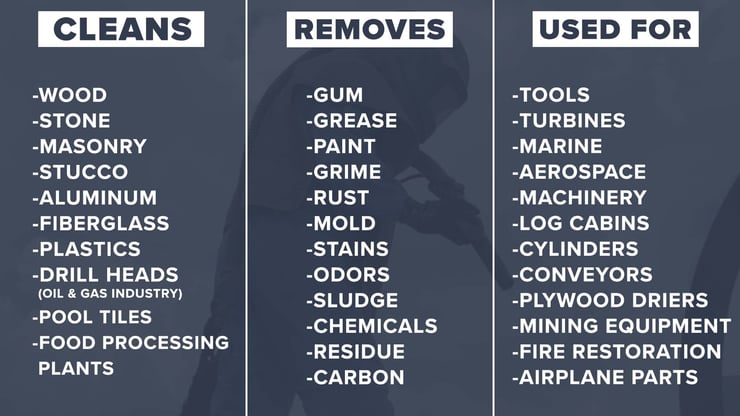 USE SODA BLASTING FOR fire restoration and soot remediation
Soda Blasting is a great way to remove the visible soot damage without ruining the original surface or wood. Soda Blasting Media also effectively deodorizes that burned smell that lingers long after the fire has been extinguished. This non-toxic removal process has brought many homes and buildings back to life.
Learn More: Soda Blasting vs SandBlasting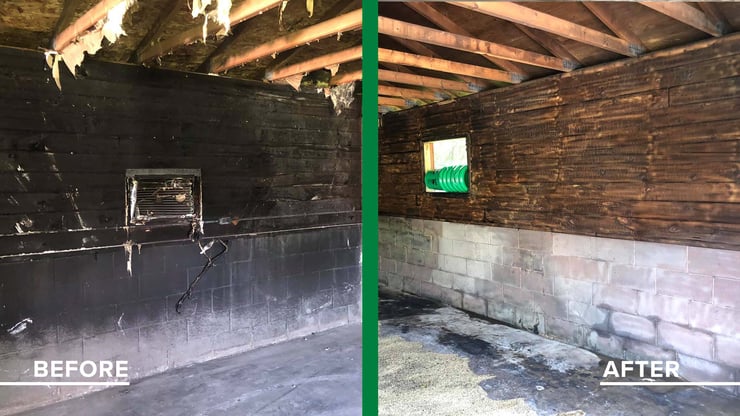 blasting food processing equipment
Soda blasting is the perfect non hazardous cleaning method for food processing facilities and machinery. Soda is tough enough to remove contaminants but can be used safely around pumps, seals, bearings, and even rotating equipment without causing damage. Watch the video below to see a Dustless Blasting machine use soda to clean a pizza oven.
SODA BLAST aluminum
If you need to clean or remove coatings efficiently on a delicate substrate, soda blasting is the perfect non destructive method. Most people use baking soda to clean because it will leave the surface smooth and won't leave an anchor profile. For example, a manufacturer of military equipment contacted a Dustless Blasting business owner to see if he could blast aluminum to take the shine off of various parts and leave the surface dull. Soda blasting worked best for the removal process and didn't damage any of the aluminum pieces.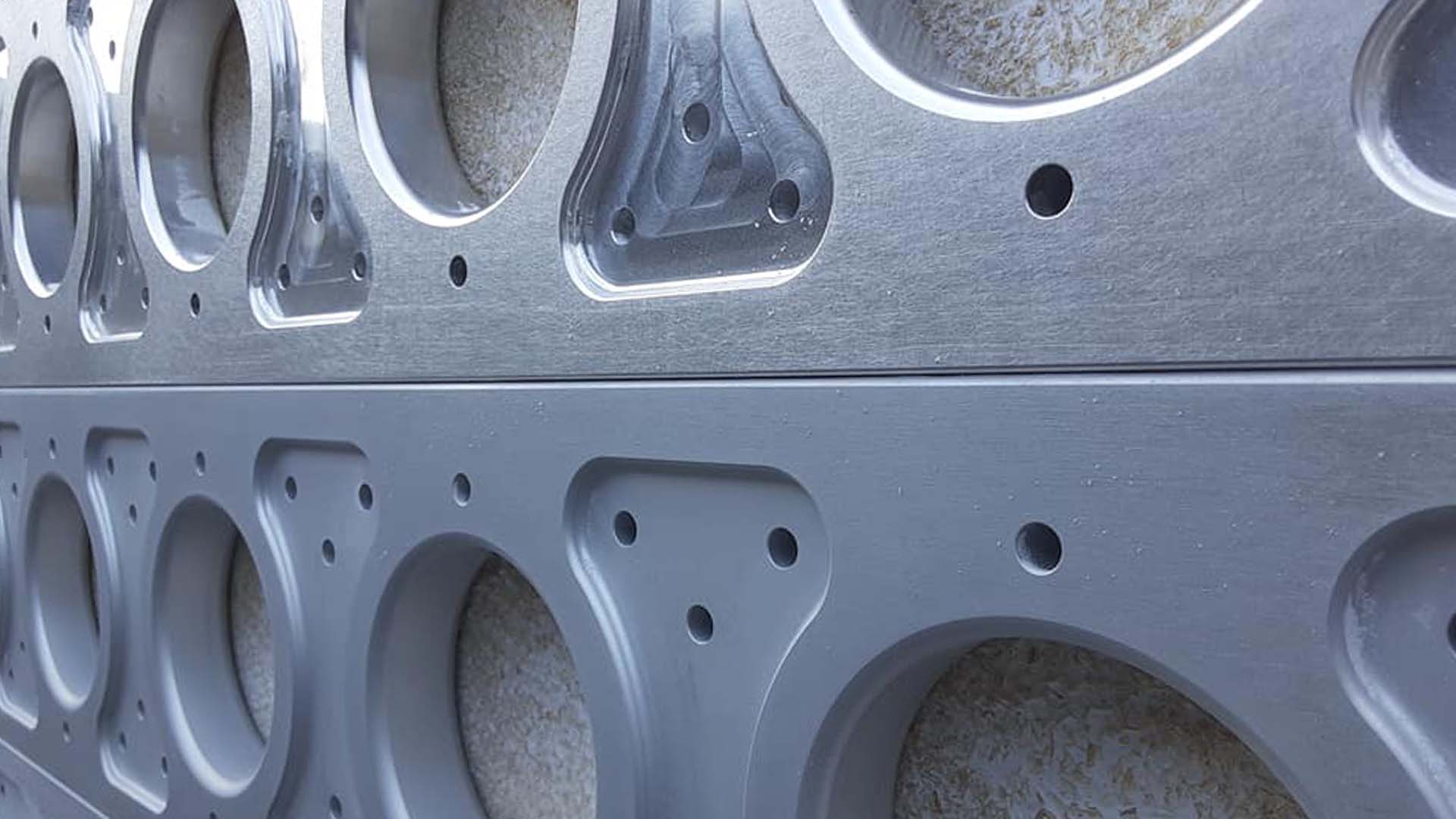 calcium removal with soda
If you don't have the right tools, cleaning calcium buildup on pool tiles can be a lengthy process. Soda blasting with our equipment has made pool companies everywhere more productive because of its ability to safely remove calcium deposits quickly without damaging tiles or surfaces. If you were to use a more aggressive abrasive media, you'd risk breaking the tiles. Soda blasting delivers a nice sparkling pool every time!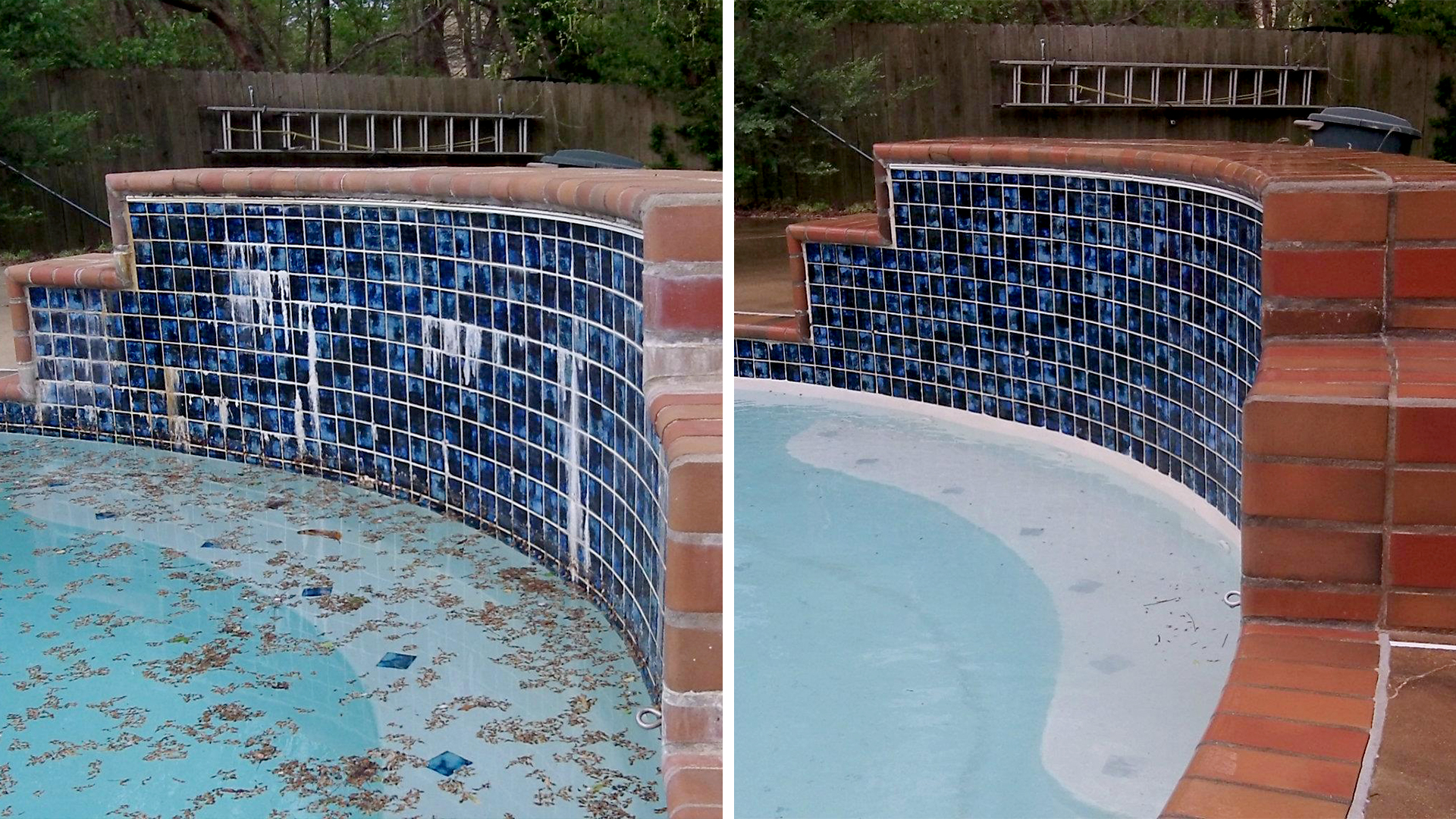 Are you ready to be a soda blaster?
The best way to become a professional in the surface preparation industry with any sand blasting or soda blasting equipment is to learn about different coatings, surfaces and what abrasives should be used on each. The blast media you choose to use in our blast pot determines how the removal process goes. This is why it's crucial to understanding what you're putting in the blasting equipment and how that abrasive will effect the surface you're blasting. Knowing what additional tools are needed out on the job, like protective gear and nozzles, is crucial to staying safe and efficient. Learn more about the tools you need in our Online Store. So, what do you say? Do you know everything there is to know about soda blasting?
Learn More: Soda Blasting FAQs