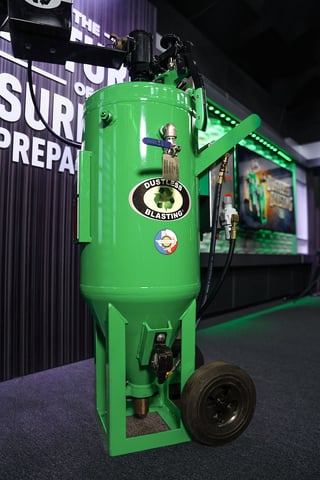 POWERFUL
With a 45 minute blast time per fill, strike the perfect balance between work productivity and lightweight design.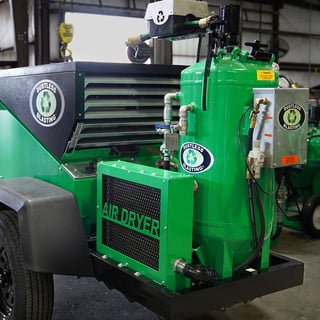 PRACTICAL
Inner-city powerhouse. Compact and just 1850 lb, maneuvering through busy areas has never been easier.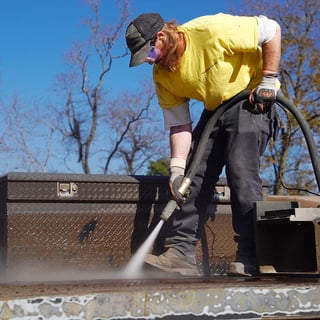 PROFITABLE
Cut down on your operating costs. This smaller unit consumes less fuel and can be hauled by the midsize truck you already own.
DB350 Blast Pot
3 Cubic Foot Capacity
Holds 150 lb abrasive per fill (when wet blasting)
Holds 15 gal water per fill (when wet blasting)
45 minute blast time per fill
75" H x 27" W x 34" D
Operating Pressure: 30-150 PSI
ASME / PED / CE Compliant
Texas Edition: Internal parts manufactured of hardened steel
Lifetime Warranty on Blast Pot
XS TRAILER
Deck Dimensions: 12'3" L x 2'6" W
Total Trailer Dimensions: 13'6.25" L x 2'6" W
Purpose Built Heavy-Duty Trailer
DOT Compliant LED Lights
One 3500 lb torsion axle
8 Ply Tires
1,850 lb dry weight
INCLUDED ACCESSORIES
100 ft blast hose
Electric Deadman
Tungsten Carbide Nozzle (SLV #4)
Medium Fill Funnel with Screen
35 gallon Water Tank
48 GPM Water Pump
Mini XS Air Dryer which allows for dry blasting and soda blasting, in addition to Dustless Blasting
Want To See It In Person?
We're happy to offer a free hands-on demo at our facility in Houston, TX.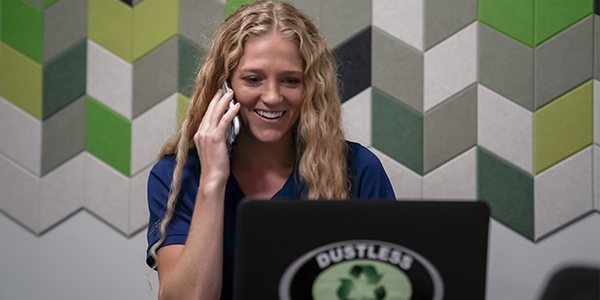 Talk To An Expert
One of our blasting experts would be happy to answer any questions you have and talk next steps.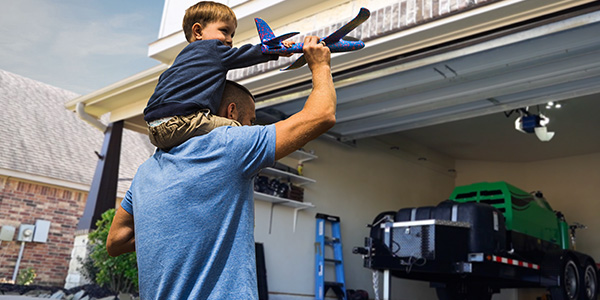 START YOUR BUSINESS NOW
If you're ready to unlock the potential of becoming a business owner with this compact blasting machine, click the button below.
Get a realistic quote in three quick steps
Use our new calculator tool to get an estimate on your desired machine with approximate tax and shipping costs.