The Dustless Blasting Advantage
Reliable and efficient equipment to get any job done right.
Optimize Performance & Increase Profits
Speed matters in the abrasive blasting business. To ensure deadlines are met, and profit margins are maintained, you need the most effective and reliable equipment.
Abrasive blasting is faster and more efficient than sanding, scraping, grinding, or chemical stripping
Water produces more mass and force in the blasting process, allowing you to use less media and work more efficiently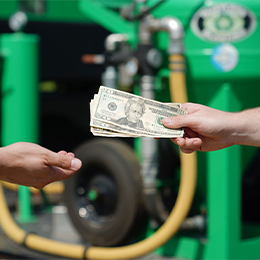 Environmental excellence
Since the debris is captured with the water during the blasting process, Dustless Blasting can be easily contained and cleaned.
Comply with EPA and DEQ regulations
Because there is no dust plume or toxic chemicals, it can be used in areas with strict environmental rules and regulations
Produces very little runoff that is simple to contain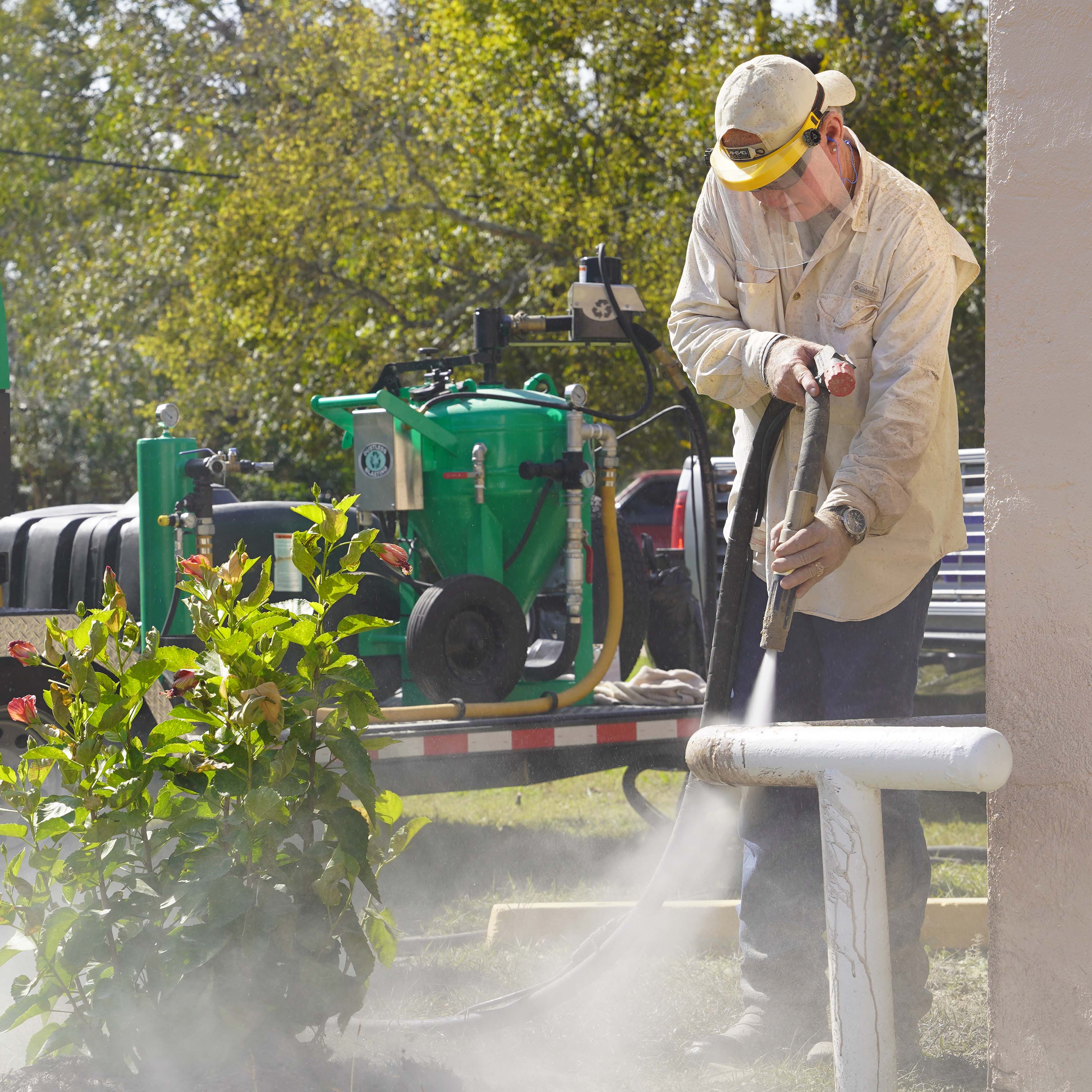 check out some Case Studies
We love a great success story. See real-world jobs completed with the power of Dustless Blasting.
Blast Equipment You Can Rely On
You deserve a solid return on your investment, which means you need equipment that is reliable and designed to last. Dustless Blasting is proud to supply the most reliable equipment in the business.
Blast pots are backed by a lifetime warranty
Equipment is made in the USA, to the highest industry standards, and is rigorously tested
A simple system with few wear parts, and no proprietary valves
Get full factory support on all equipment: online training, support, and parts store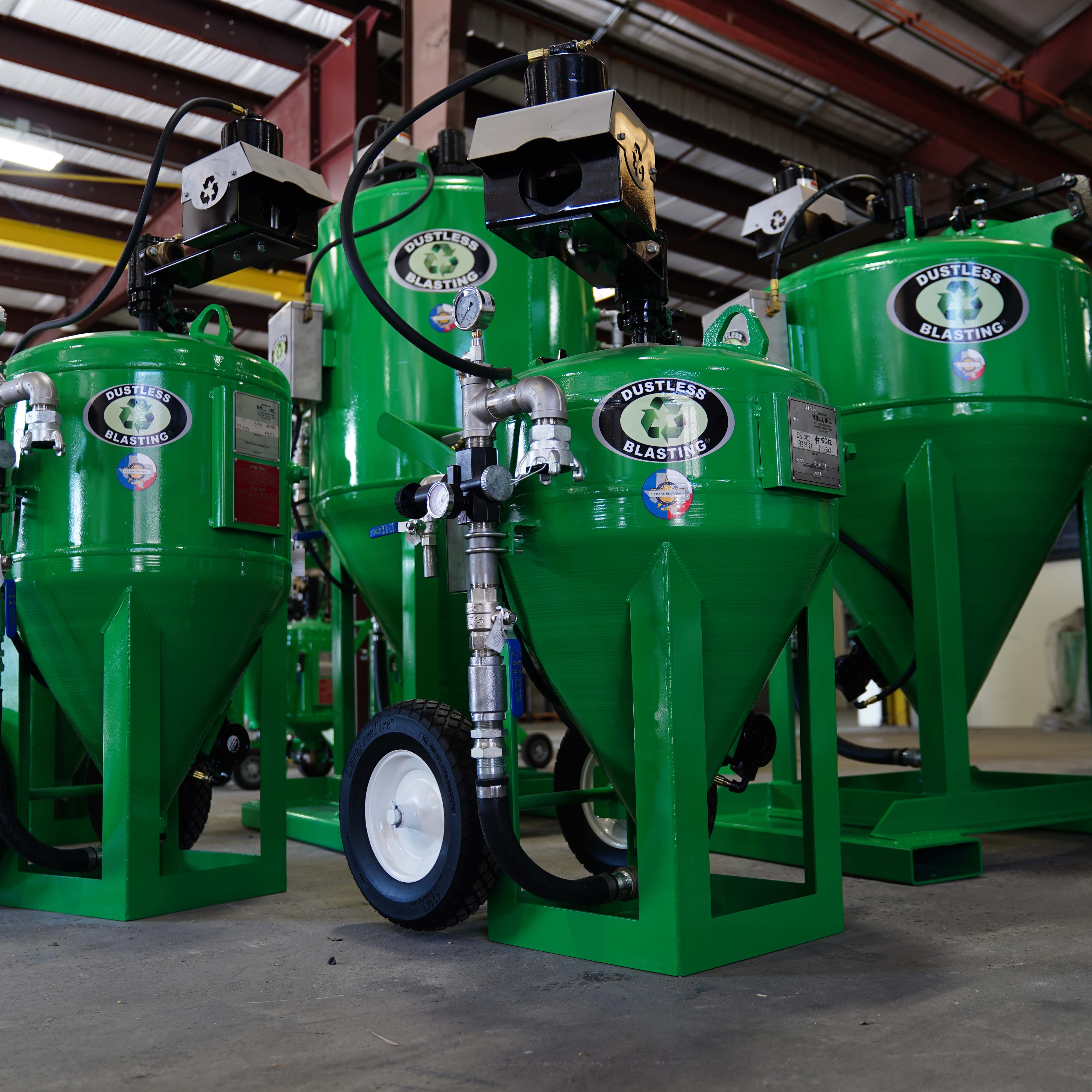 Easily Take Your Equipment Anywhere
With our mobile trailers, you can bring your blasting services to any job site or easily move your equipment to a new location.
Self-contained equipment is made to move
Everything you need to blast on-site is mounted on a purpose-built trailer
Includes a powerful compressor, large water tank, spacious toolboxes, auxiliary air ports and more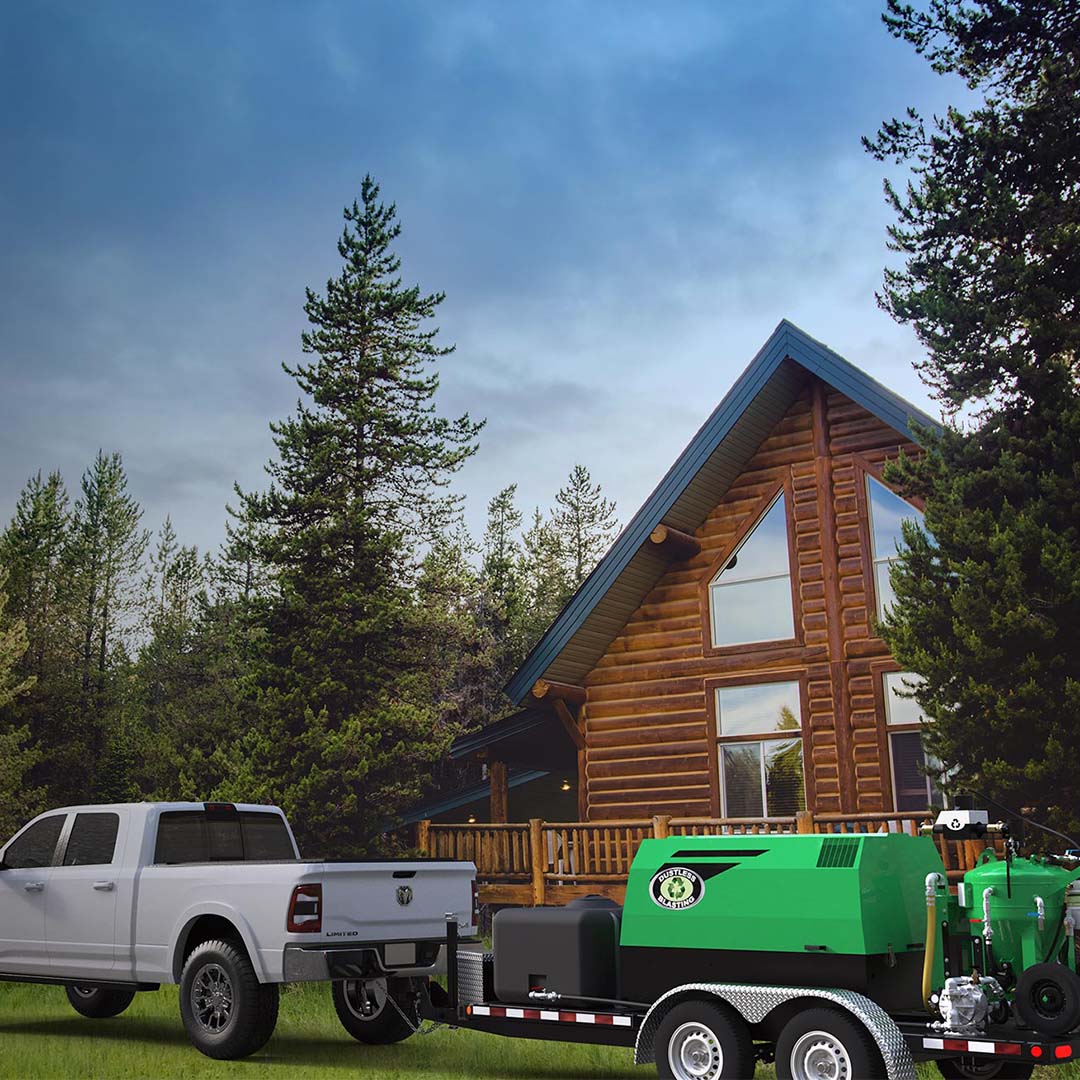 Unbeatable Blasting Equipment
Easy To Own & Ready To Work
Get the equipment you need to start blasting today.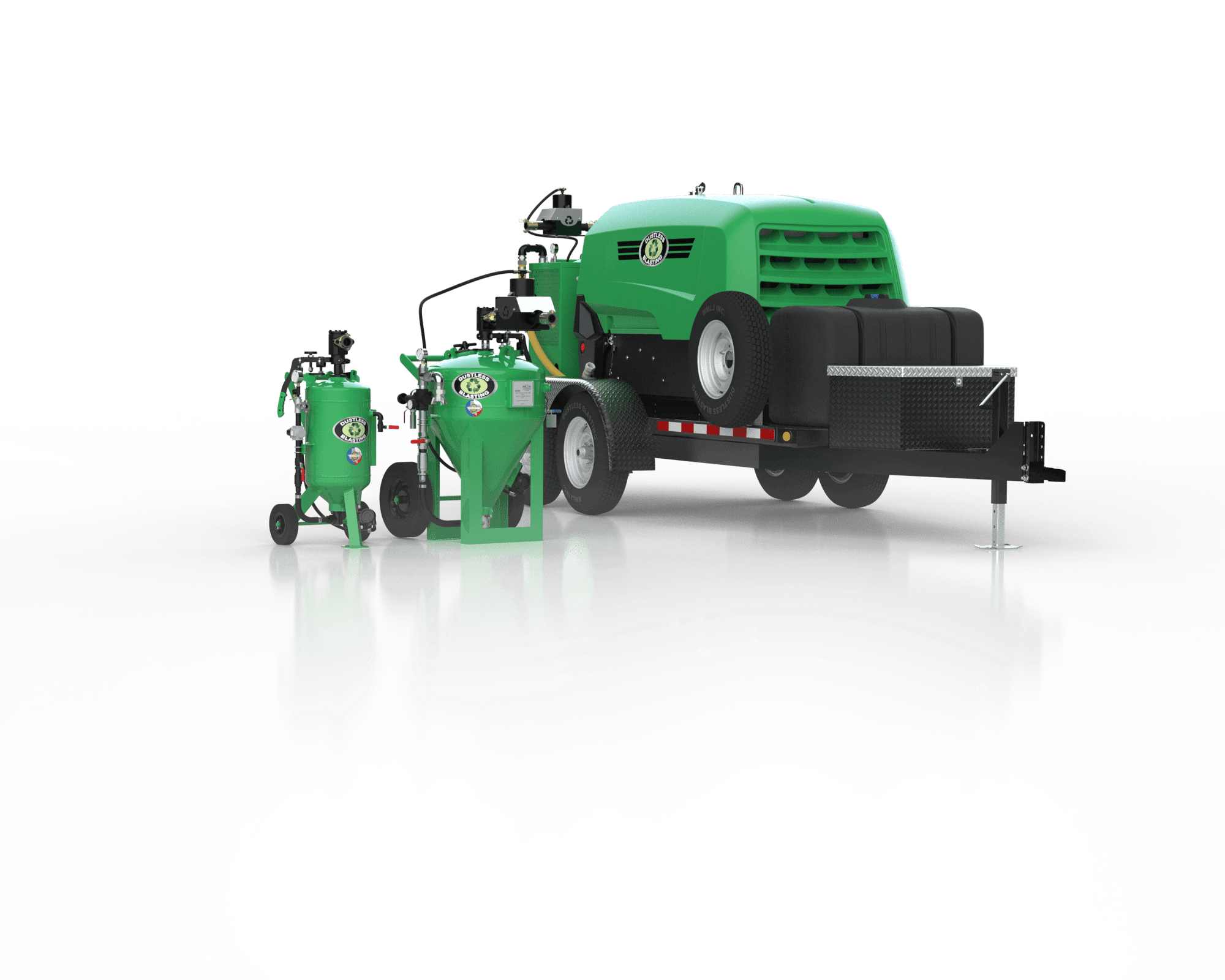 Stay Safe & OSHA Compliant
With Dustless Blasting, it's easy to comply with OSHA standards. OSHA recommends using a wet abrasive delivery method, such as Dustless Blasting, as a primary means of protecting workers.
Water encapsulates the abrasive and coating being removed, which prevents them from becoming airborne and being inhaled
Use a less toxic abrasive, such as 40/70 recycled crushed glass, which contains no crystalline silica
Significant dust reduction increases visibility, reducing accidents