DB800® Mobile Dual XXL
DB800 Blast Pot
90 minute
continuous blast time per fill
Lifetime Warranty
on blast pot
Made in the USA
in our one and only Houston facility
8 Cubic Foot Capacity (each)
Holds 300 lb of abrasive per fill (each)
Holds 30 gal of water per fill (each) (when wet blasting)
~ 90 minute blast time per fill (each)
Dimensions:

54" H x 34" W x 40" D
Operating Pressure: 30-150 PSI
ASME / CRN / PED / CE Compliant
Texas Edition: Internal parts manufactured of hardened steel
Lifetime Warranty on Blast Pot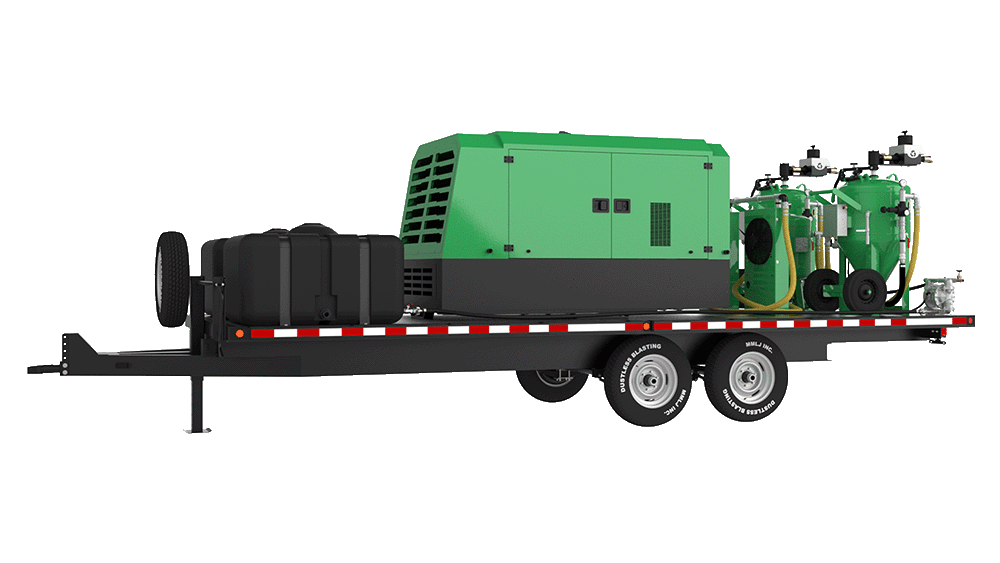 Our "XXL" Trailer
Our Largest Trailer
Room for the massive 425CFM air compressor and both blast pots.
Purpose-Built
All trailers are manufactured by MMLJ in the United States.
Deck Dimensions:

20' L x 8'6" W

Total Trailer Dimensions:

24'6" L x 8'6" W

Total Assembly Height:

7'10"

Purpose Built Heavy Duty Trailer
DOT Compliant LED Lights
Two 7,200 lb Axles
Dual Axle Electric Brakes
Electric Breakaway System
8 Ply Tires + Full Size Spare
11,000 lb Dry Weight
14,100 lb Fully Loaded Weight

(estimated)
Please check your towing capacity. May require a medium or heavy duty truck.
Included Accessories
Powerful compressor to power your blast pot and other air tools
(2) 100 ft Blast Hose

(2)Electric Deadman for instant on and off

(2) Tungsten Carbide Nozzles (SLV #6)
Fill Funnel with Screen
(2) 150 Gallon Water Tank
(2) 48 GPM Water Pump
ADCS-2500 Air Dryer / Cooler which allows for dry blasting and soda blasting, in addition to Dustless Blasting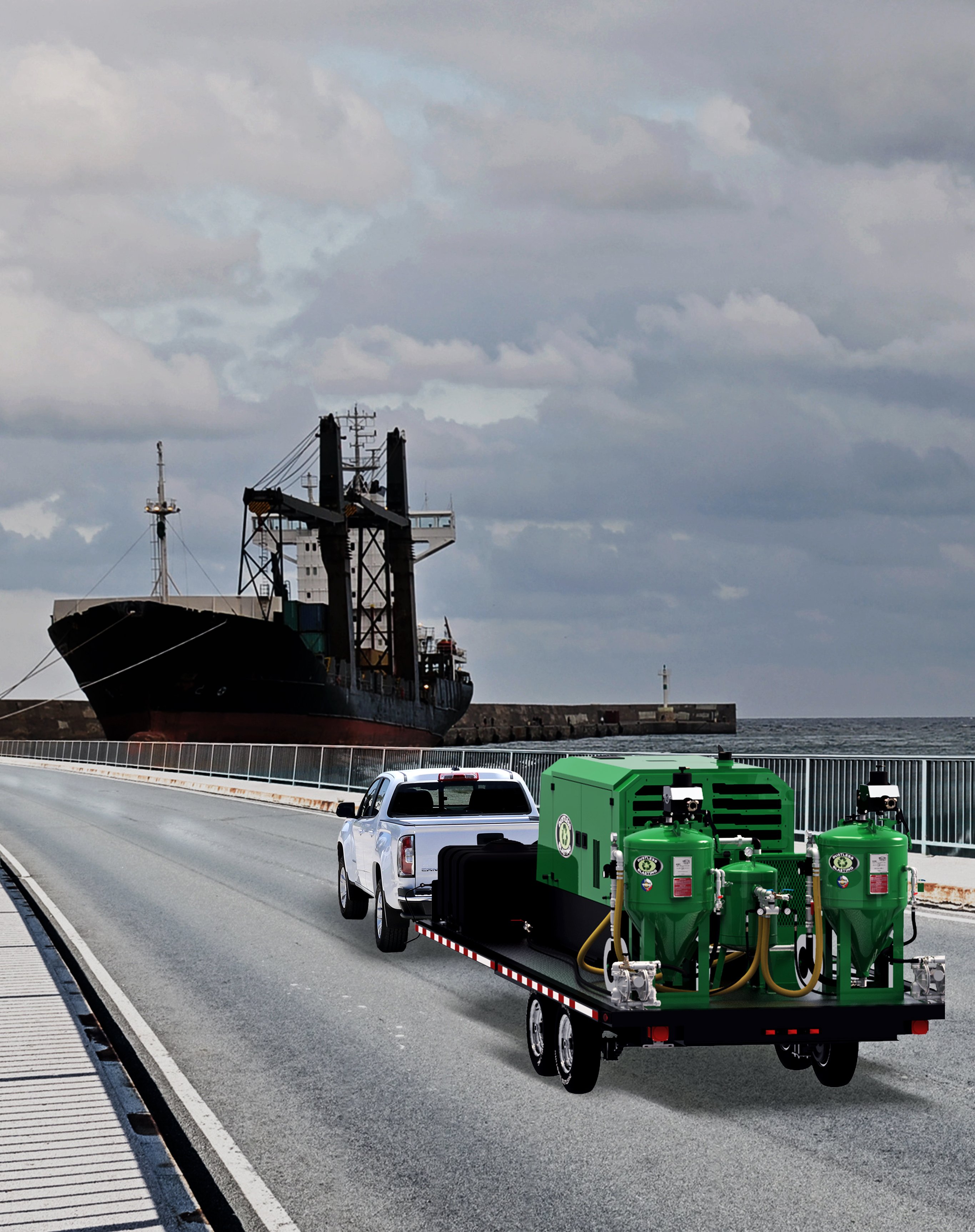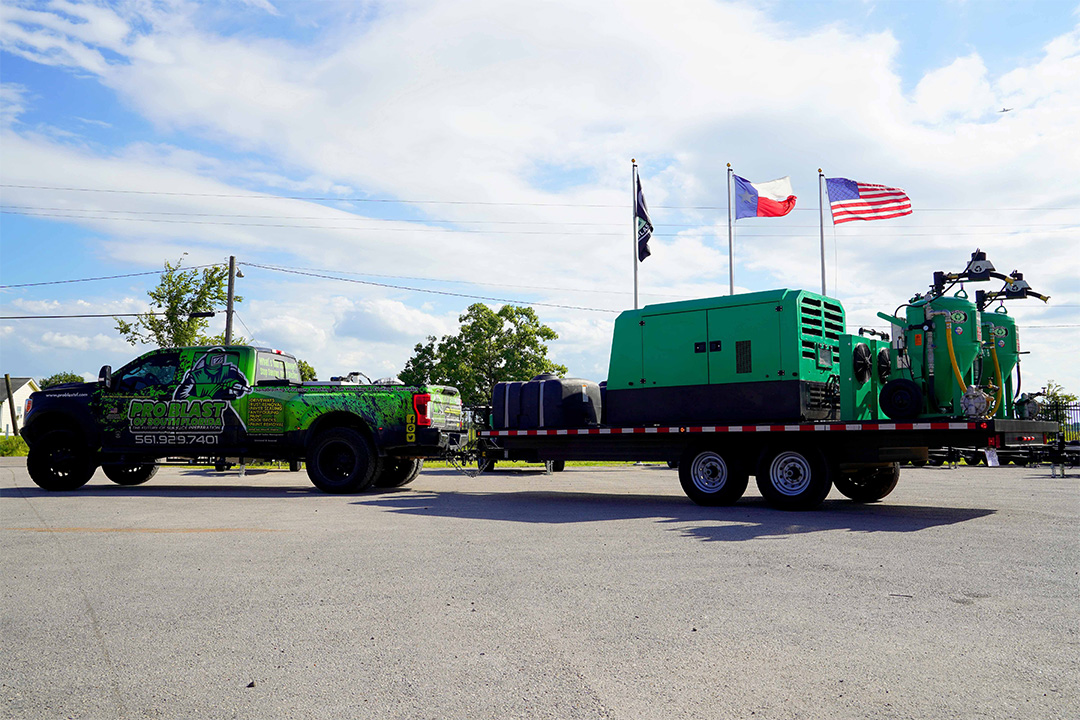 DOUBLE YOUR PRODUCTIVITY
The DB800® Mobile Dual XXL features two separate blasting systems that can be operated simultaneously. With a combined continuous blast time of up to three hours, restoring surfaces has never been easier. Tackle tough jobs quickly and effectively.
Want To See It In Person?
We're happy to offer a free hands-on demo at our facility in Houston, TX.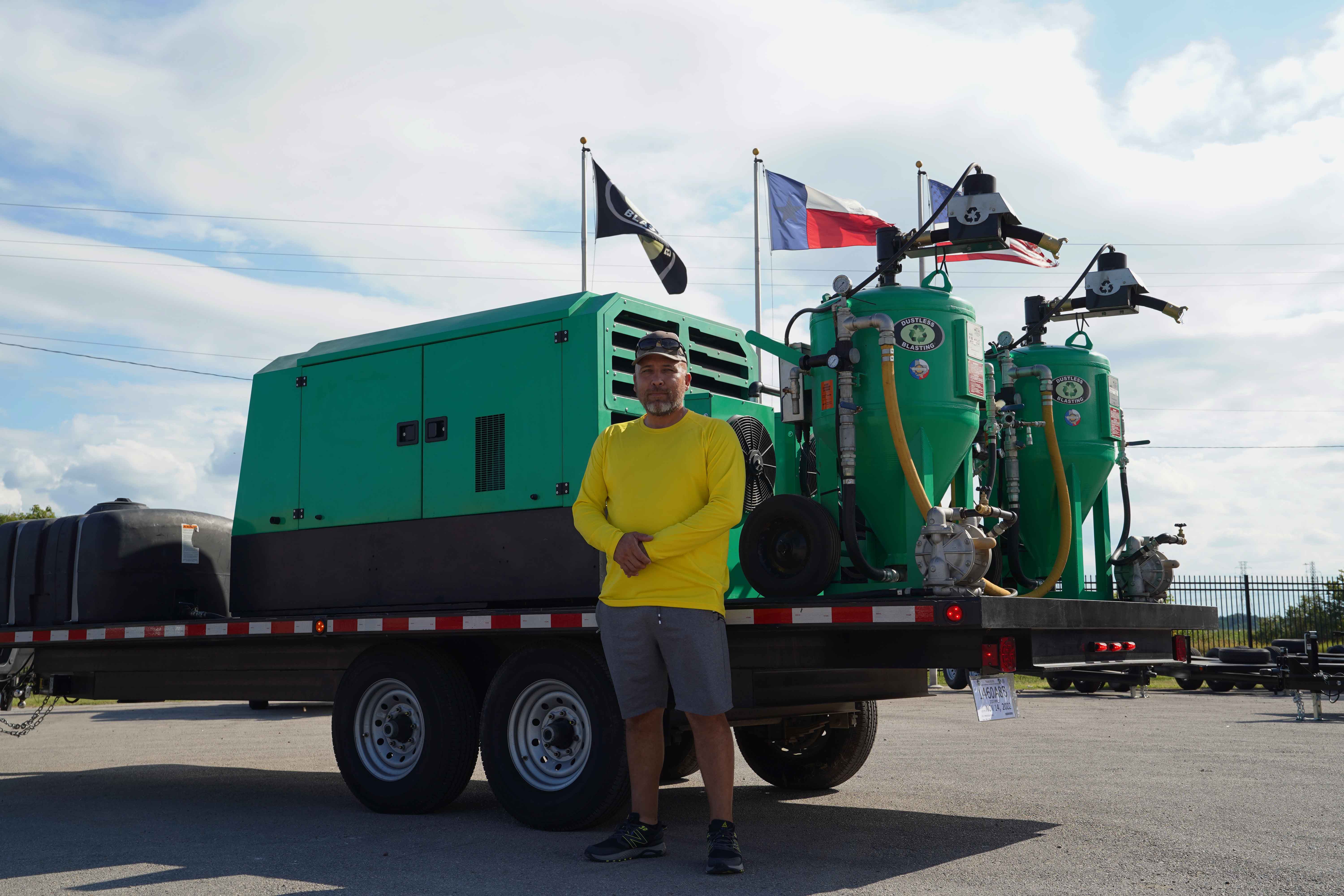 What I'm most excited about with the DB800 Dual is the power and I can run two operators at once."
Own a profitable business with Dustless Blasting.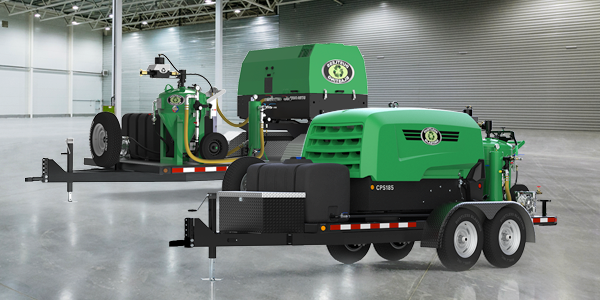 START YOUR BUSINESS NOW
If you're ready to unlock the potential of becoming a business owner with this compact blasting machine, apply for financing.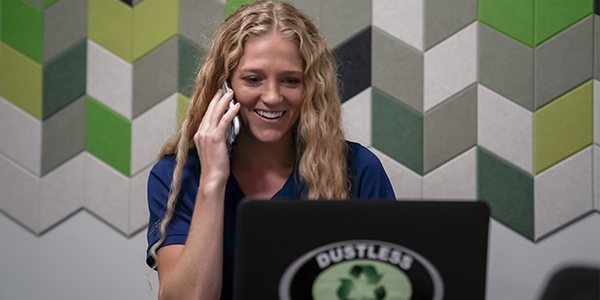 Talk To An Expert
One of our blasting experts would be happy to answer any questions you have and talk next steps.