PROVIDE FAST AND EFFECTIVE SURFACE PREPARATION FOR ALL BOATS, SHIPS AND MARINE VESSELS
The beST METHOD FOR MARINE RESTORATION
A marine coating faces extreme environmental factors and when not properly managed, it can cause downtime for additional maintenance and repairs. It is critical to have proper surface preparation so a new coating can properly adhere when applied.
Reveal Blister Damage
Gelcoats can develop blisters that will need to be repaired. Dustless Blasting can remove thick marine coatings to easily expose the blisters.
Suppress The Dust
Dustless Blasting is an OSHA-recommended alternative to dry blasting producing substantially lower dust emissions and lessening the amount of containment required.
Powerful Removal
Easily remove rust, blistering, and tough old marine coatings with abrasive encapsulated in water so particulates are not embedded in the substrate. This means there is a properly cleaned surface that will not affect the integrity of a fresh coating.
Easy Containment
Simply use Visqueen plastic, tarps, or vacuum systems to contain dust and debris.
Marine Restoration Gallery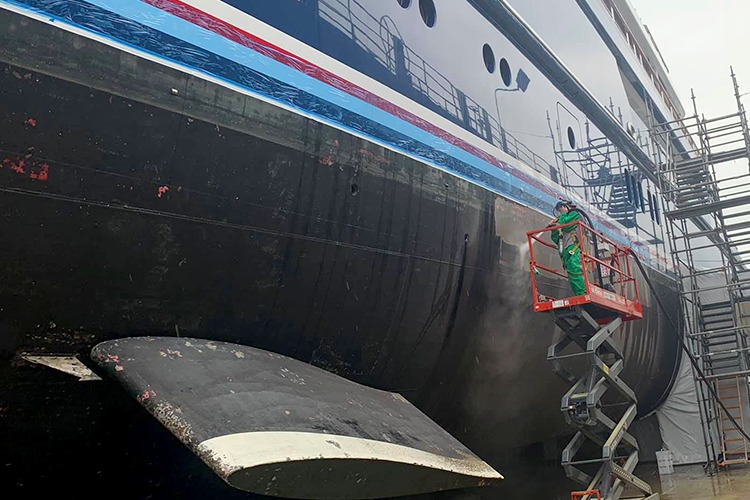 Remove Tough Coatings Safely
Dustless Blasting equipment can remove the toughest coatings from large shipping vessels and yachts. All while suppressing dust and maintaining safety for workers on dry docks.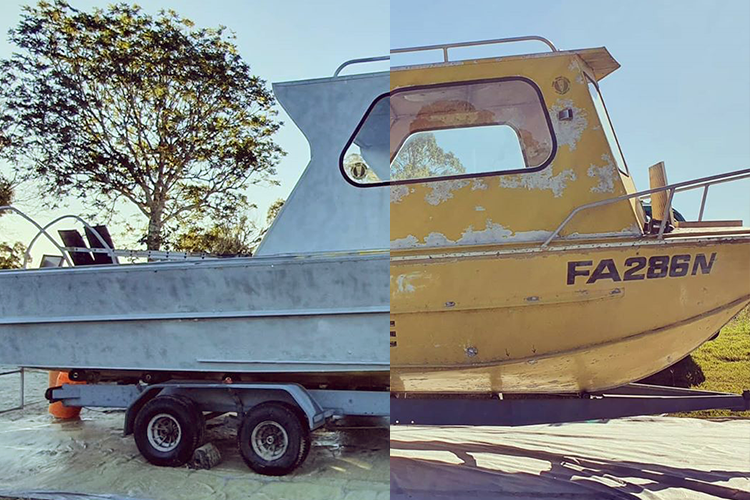 Blast Various Substrates
Whether you're blasting steel, aluminum or fiberglass, you can vary your pressure settings and media to remove failed coatings and corrosion.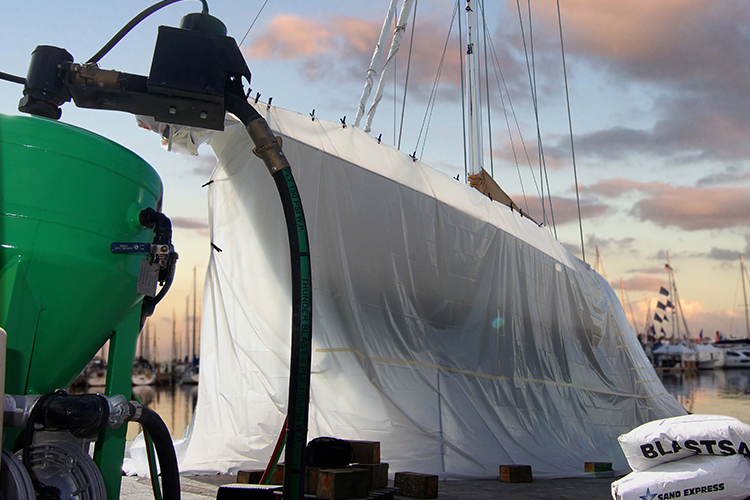 Environmental Excellence
Because there is no dust plume or toxic chemicals, Dustless Blasting systems can be used in areas with strict environmental rules where containment is required.
Remove antifouling paint and open gelcoat blisters.
Antifouling paint needed to be removed from this 54 foot Viking yacht, so that a new layer of antifouling paint could be applied. Many blisters had also developed in the fiberglass gelcoat. These blisters needed to be opened up for repair.
"Marine maintenance has never been this easy or this profitable."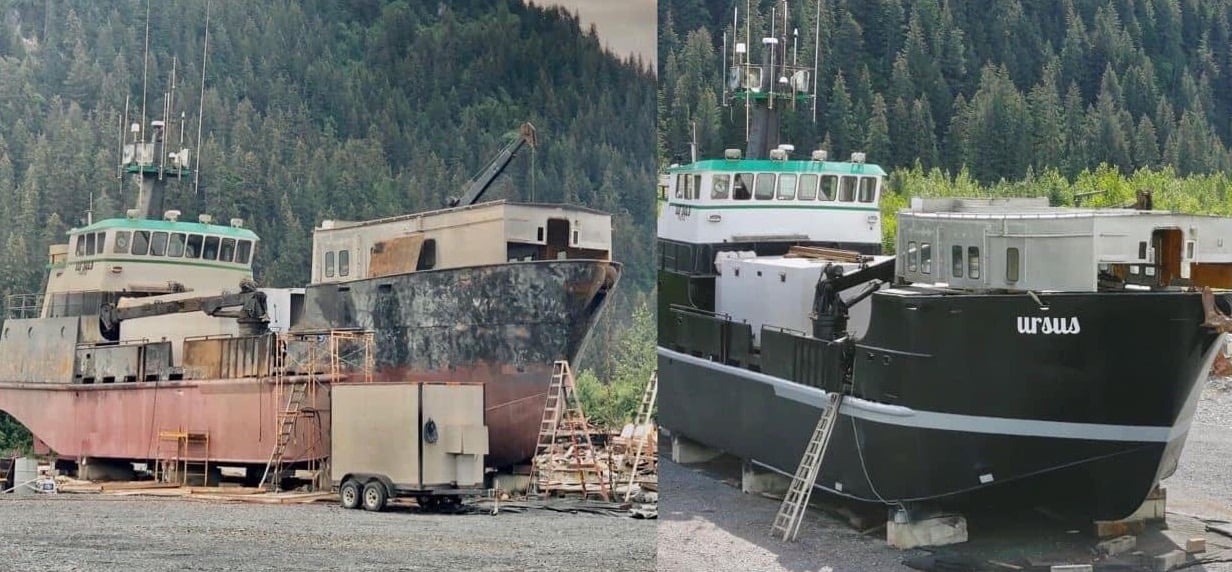 "I can't even put into words how much Dustless Blasting equipment has contributed to our family and our business."
-Mike Ritz, Owner of Alaska Marine Coatings LLC
Strip and clean fiberglass, wood, aluminum, and steel boats
See why marinas and boat owners everywhere are requesting Dustless Blasters for their marine maintenance.