Structuring Your Business For Success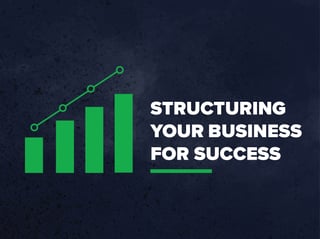 Forming an LLC, offering a product or service and starting a business can be a very straightforward process. However, giving your business structure and a long-term action plan is what takes time, thought and effort. In this article, we'll take a look at some of the most common mistakes you could make as an entrepreneur and strategies you should consider in order to start a successful business.
What Causes Businesses To Fail?
As a CEO, it's important to recognize mistakes you should avoid when operating a new business. The decisions you prioritize from the start is what can take your company to the next level, or destroy it. Here are some of the most common errors to avoid that ultimately cause new businesses to fail.
Zero Marketing Efforts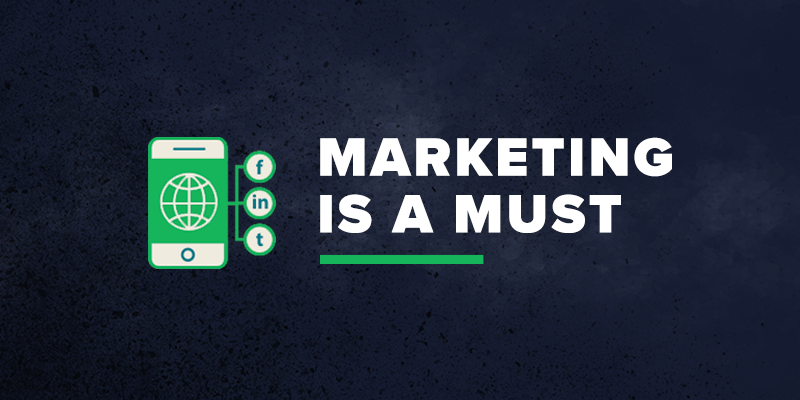 In today's digital age, promoting your business online and giving it an identity is everything! Lack of marketing efforts will also resort in lack of clients, reviews, recommendations, and awareness. If you're considering starting a business, you need to decide what you're willing to spend on marketing and digital advertising. That means creating a website where people can view your products, services and contact information. If your company can't be found online, it might as well not even exist. Prepare to set aside time to grow a social media following that connects your business to the community. People are more likely to spend money with companies they know, trust and engage with online. You should also spend money on professional ads on places like Google, Facebook and Instagram to promote your services and attract customers.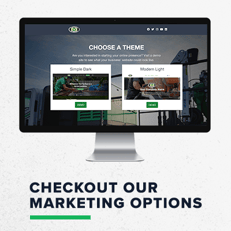 For this very reason, we offer digital marketing packages and advertising subscriptions you choose to start your own Dustless Blasting business. We want to help set you up for success and eliminate the stress that comes with creating a website.
Lack Of Operational Structure
How your business will successfully operate shouldn't be an afterthought. CEOs without specific structures in place for operations often feel overwhelmed and quickly lose control of their company. Take a look at what your business needs to be successful and decide how you're going to make that happen with yearly, monthly and daily goals. Once you have clear goals established, it will be easier to prioritize tasks and assign projects to others. Without giving structure to business operations, responsibilities will fall through the cracks. Even if it's just you and one other person running a small business, each employee should have a clear understanding of what they're responsible for. This will help with organization as you hire a larger staff and need to hand off certain tasks. Structuring your team around company goals will alleviate stress, confusion and mistakes down the road.
No Plan For Scaling
It may be difficult to think longterm when you first start a small business. However, a successful entrepreneur should always be thinking of ways to take their company to the next level. You should make a decision upfront whether you want your business to scale beyond just you as an employee and what that would look like. Without structure in place for influx, you could miss out on major profit and business growth. Here are some things to consider when it comes to scaling:
What additional equipment, consumables or products will you need in the future to keep up with high demand? For a Dustless Blasting business this might mean purchasing a second machine that another employee can operate or offering other services that you can perform with your current machine.

As the CEO, are there any additional positions you would need to create when it comes to management? For example, do you need someone to manage the finances, answer the phones, order consumables, etc?

What assets or resources are you currently lacking that would benefit your company?
How To Run A Thriving Business
Most entrepreneurs don't want to barely get by, they want to thrive. In order to separate yourself from companies nearby, you need to become a thought leader in your industry, establish a clear business structure, build the right team and organize your goals in a way that produces clear next steps for the company. We've talked about what to avoid, but now let's take a look at important strategies to help elevate your business.
Know Your Industry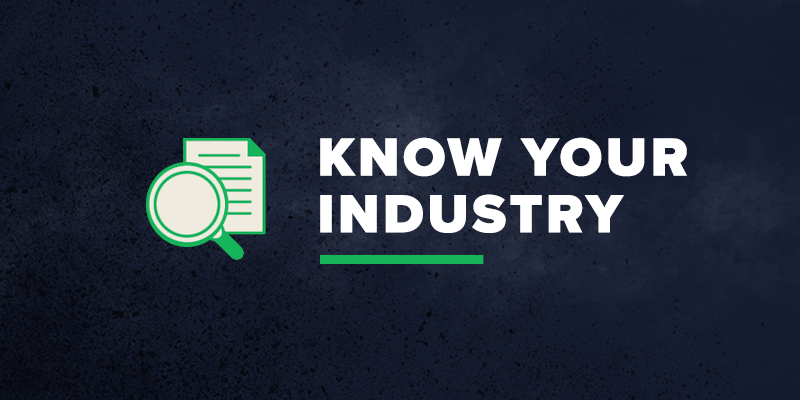 Obtaining knowledge on the industry you want to start a business in is crucial. Understanding the general state of your industry, its growth potential and how your business fits into that will come in handy when writing business plans, talking to customers and getting investors on board. Once you know the ins and outs of your industry, you'll have a better idea of how to structure your business.
For example, if you're planning on starting a Dustless Blasting business, you would want to become an expert in the Surface Preparation Industry. This would mean learning the Surface Preparation Standards, all the types of blasting media, how coatings respond to different blasting methods, how long a coating will take to be removed by a certain media, etc.
Draft A Business Plan
Whether you write out a formal business plan or not, there should be a place where all of your goals, thoughts and operational structures live. Developing a business plan will help you understand how to grow and the steps you need to take to reach your goals. You should share this business plan with your management team or other employees so that they can structure their day-to-day tasks and professional development around these goals.
Here are a few sections to consider placing in your business plan: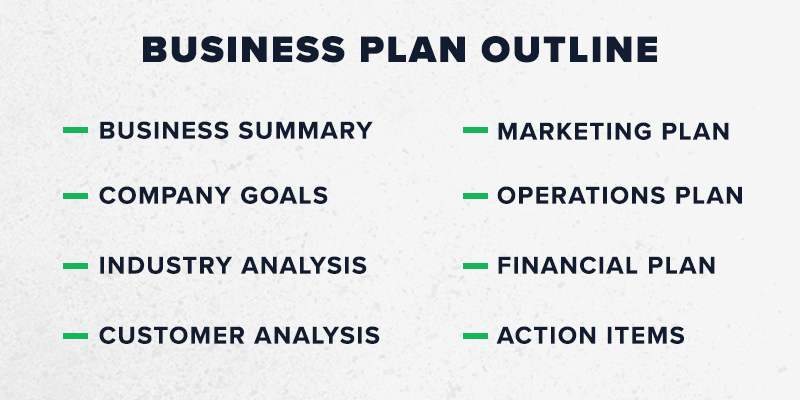 Write Down Revenue Goals
Business success and profit typically go hand in hand. Your business can't grow without generating revenue. Understanding your costs will help determine how much money your business needs to bring in monthly. Once you set clear financial goals based on costs, you'll be able to identify what you need to charge for the services or products you offer. Document this information so you can make decisions regarding your spending. Your financial records should be structured in a way that is easy to find, digest and use to establish revenue goals overtime.
Build A Dream Team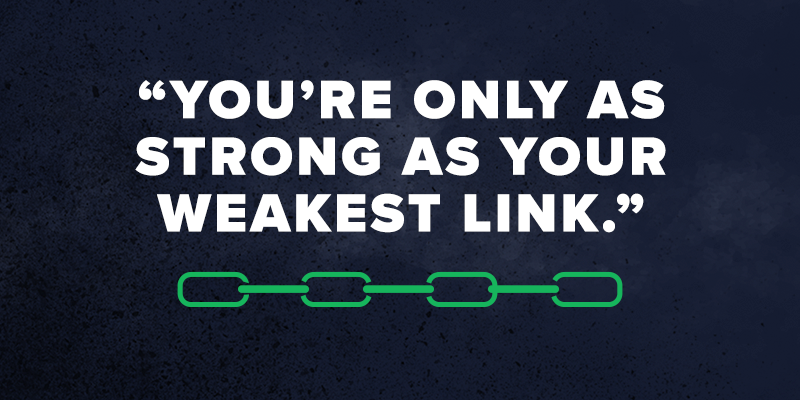 "You're only as strong as your weakest link." One of the biggest mistakes entrepreneurs make is trying to do everything themselves. While it is important to be the leader of your company, you need to hire and train a staff that have skills related to your business. Structure your hiring process around what your company needs. Identify what is lacking and who the right person would be to control that area of the business. Surrounding yourself with other professionals early on who share the same passion and work ethic as you will bring success.
Prioritize Customer Relationships
Making customers happy should be a top priority as a business owner. One of the main business benefits of focusing on the customer experience, is you're more likely to get recommendations and good reviews. It's no secret that one of the easiest ways to get customers is by referrals. In order to secure referrals, you have to ensure that your customer has a great experience from the beginning to end. In the surface preparation industry, most potential customers need that reassurance that you're going to be a great contractor to work with.
Structure Your Business Sooner Than Later
Starting a business is not as difficult or complicated of an affair you may think. However, when it comes to giving your company structure and establishing long term success there are many steps that need attention. Learn what steps you should take by downloading this business checklist or feel free to contact one of our experts to learn more about starting a Dustless Blasting business!