How To Create an Identity for My Business
Your business has potential to offer an awesome product or services to so many - but you aren't sure how to show it off to the world. You're looking for a simple and memorable messaging, that's also descriptive and unique enough to show off what your business can do. We can help you get started with that! Let's look at the most important factors in achieving a recognizable brand that sets your business apart.

Step 1: Identify Your Audience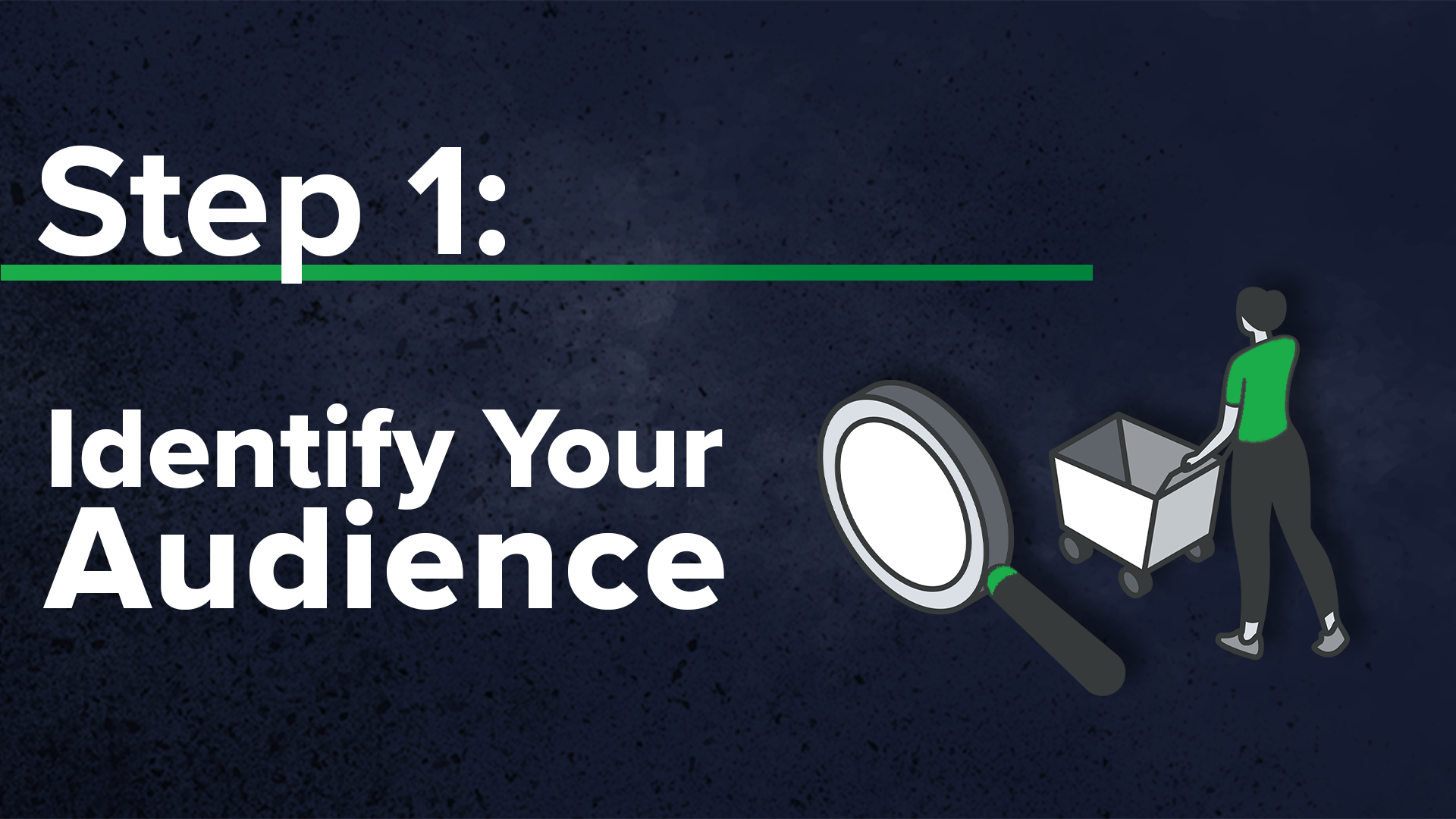 You need to first identify a few things about the people you're looking to do business with, so that you can cater your identity toward them. Find the common interests, characteristics and descriptors in potential customers. What age are most of your clients? Do you see more men or women in this specific industry? What type of person is in need of your services? Once you understand who your customers are, it will be much easier to to give your business an identity that connects with them from the start.
---
Step 2: Brand Creation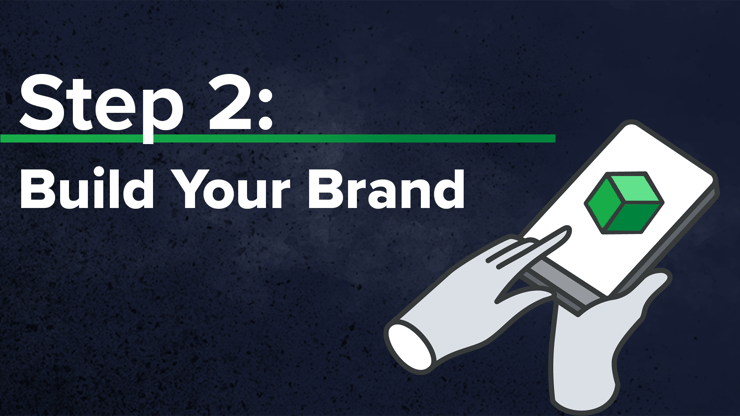 Now that you understand your audience, you'll be able to build a brand around messaging and imagery that they're most likely to engage with.

It's important to use descriptors that mean something to those who view your advertising. Having terms like, "LLC" or "Incorporated" in your business name may seem like it makes your business sound professional, but it also makes the viewer less likely to remember. Instead, use that space to give your consumers an idea of what your business does.

For example, if you are a surface restoration company located in West Texas, a name like West Texas Abrasive Blasting Inc. might let people know what you offer, but not why they should choose you over the competition. Think about if your business has a specialty or offers a service that would set you apart from the rest. Incorporate that specialty in your business name.
Real Life Example:
Perhaps you or some of your affiliates are part-time firefighters and your surface restoration business has a focus on restoring fire-damaged surfaces. Naming your business after a previous firefighting group or department would make your company stick out more. "Engine 207 Surface Prep & Fire Restoration" shows your company has something different to offer, while still maintaining the core of what your company does. This can also give potential customers a stronger immediate connection to you. If any of these customers have a mutual respect for firefighters, it may be the only push they need to choose you over a competitor.

Maybe you and your co-founder used to work as lifeguards or at pools and you know the ins-and-outs of pool maintenance. Naming your company "Pool Boys Blasting" after this specialty will help kickstart your business with the pool industry.

If you are thinking about building your own Dustless Blasting business and you want to know more about the industry, this blog post has everything you're looking for!
---
Step 3: Purposeful AND CONSISTENT Branding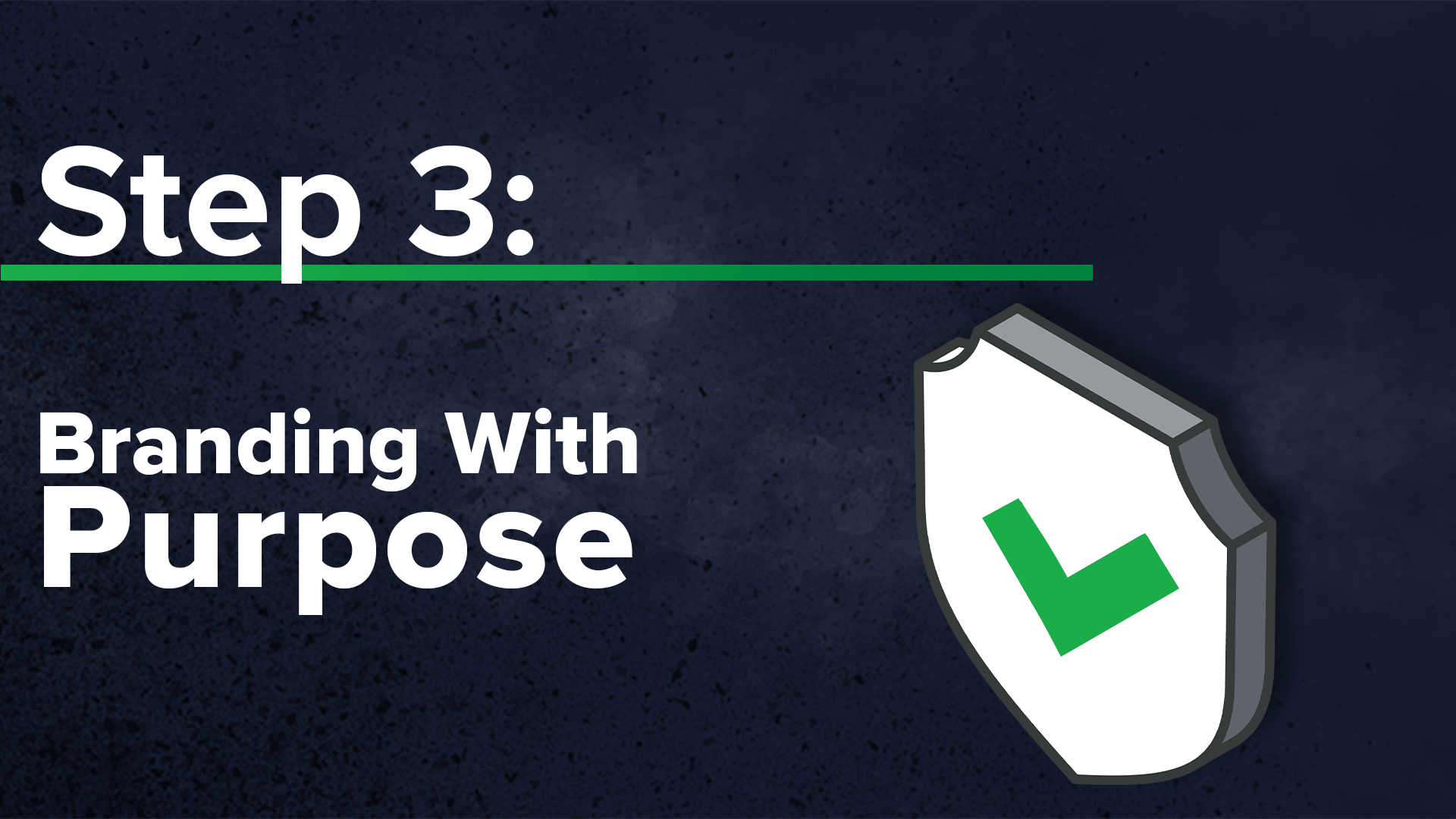 Now that you know your target audience and have a brand strategy in place, it's time to start creating content that customers will recognize and engage with. This is the time to choose a logo, color palette, typography, iconography and other visual components.
Inconsistency is the number one branding mistake that companies make. A logo and a color palette are a great start, but the rest of your branding needs to prioritize consistency so that customers can easily recognize your business on various platforms. As you create these assets, build a branding guideline to ensure everything stays consistent.
Real Life Example:
Let's continue with the example of Engine 207 Surface Prep & Fire Restoration. To match the tone of the company name, you want a logo and color palette that is bold, strong, and immediately clicks with the firefighting angle. The instantly recognizable Fire Department red and yellow with this badge will make the connection click for anyone that didn't get it already. Keeping a silhouette of an abrasive blaster in the middle signals to all that this is a surface prep company with roots in firefighting.

On the other hand, Pool Boys Blasting is a bit more fun and laid back. Larger, rounder font and a light blue and white color palette that reminds people of summer days keeps the theme of the name going throughout the logo. This shows your business is personal and approachable, which can go a long way in an industry where the consumer may not know exactly what they are looking for.

When you find the purpose of your business, you can find what makes your business different. Once you do this, you should base your company's branding in it and make sure that everything lines up with what you want to achieve. Brand guidelines can help with keeping things consistent.
Step 4: Find Your Branding Voice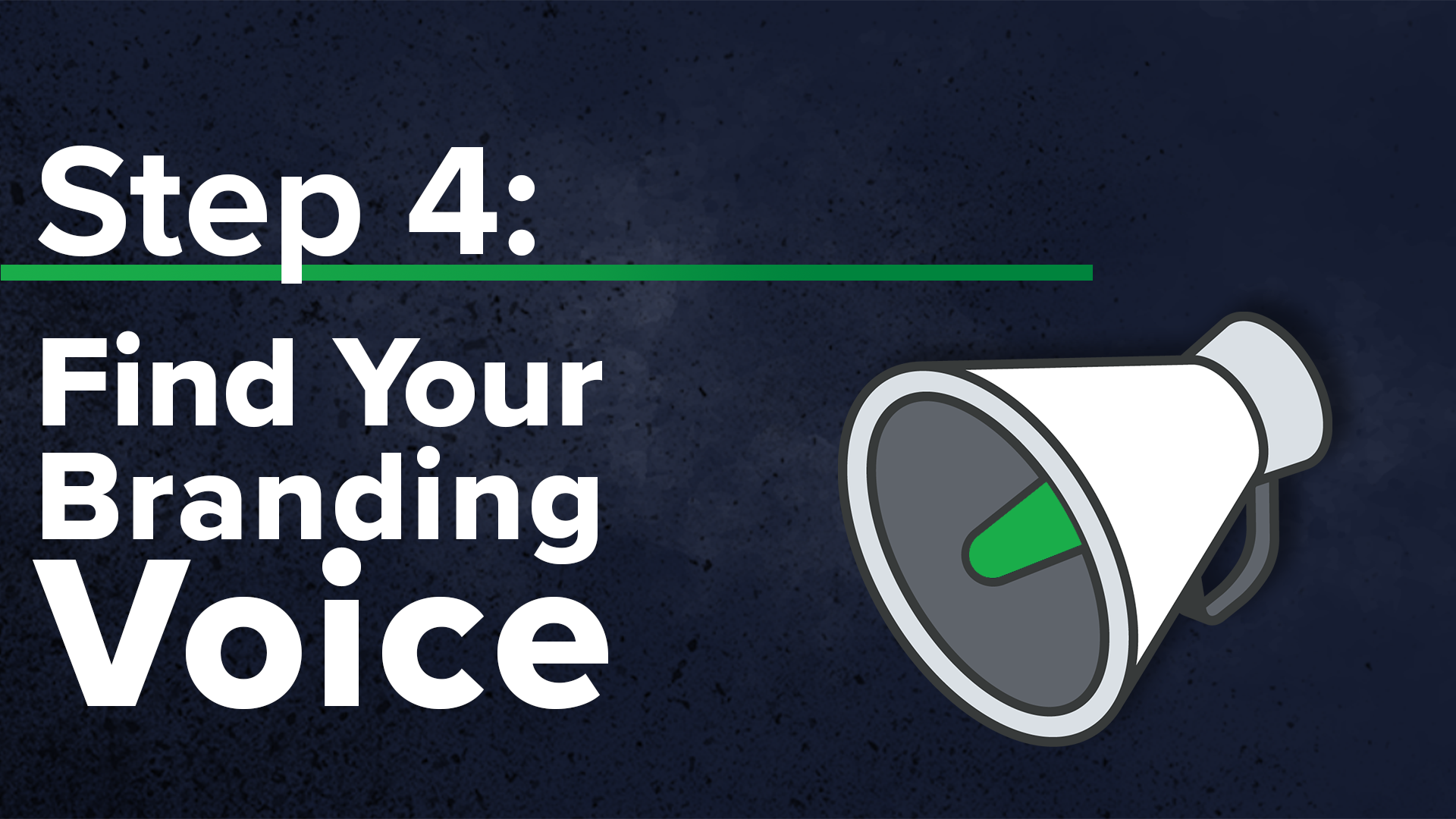 Now that we have your branding creatives decided and we know how your business is portrayed at first sight, we have to give our company an appropriate voice. Anytime you create content for potential customers, your tone needs to stay the same throughout all of your ads, marketing materials and social media captions. In the case of Engine 207, this may mean keeping a professional, authoritative, and by-the-book kind of tone throughout your company. While with Pool Boys Blasting, you may have a more light-hearted and joking approach.

If you're having trouble finding what your tone should be, imagine having a conversation with your business. Consider what your brand would sound like if you had a conversation with it. Would your voice be upbeat and light-hearted or more serious and straight-forward? Once you've chosen a brand voice that resonates best with your audience, make sure you document that voice and share it with any team members who will be contributing to your advertising.

You want to make sure that, above all, this voice resonates with the consumer. The tone you choose will set their expectation for how business will be done with you every time following their first encounter.
---
Step 5: Market Your BUSINESS Online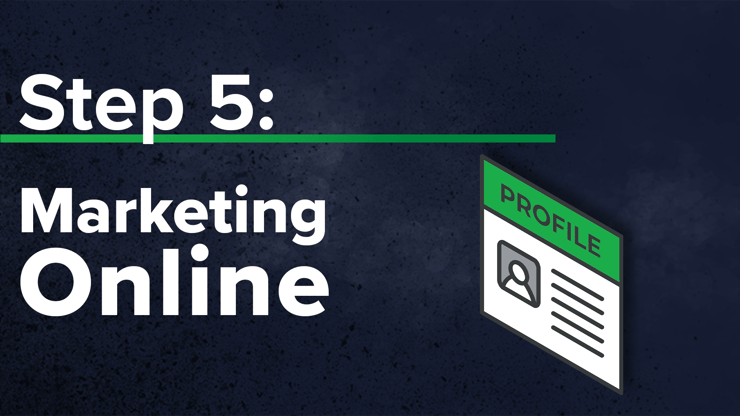 There is no greater marketing tool than the internet. It is the surest way for your business to not only reach the greatest number of people, but the greatest number of people looking specifically for businesses like yours. Without a professional looking website or online ads, you are setting your company back drastically.

If the idea of getting your business started online is scary to you, then you are not alone. The internet is an incredibly large series of letters and numbers that are nearly impossible to understand. That's why we offer our Online Presence and Google Ad Experiences to customers that are just starting their blasting business, or existing business owners looking to broaden their reach. Check these offers out today to see how they can help your business grow!
For in-depth tips on how to advertise your business, check out our blog post here!