5 Reasons Dustless Blasting® is the Best Startup Business!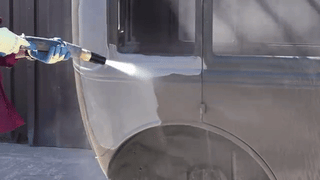 If you're thinking of starting a business, you probably want one that's simple, affordable and profitable. The Dustless Blasting business is a unique opportunity that meets all of these criteria and more! In this article, we'll look at how this easy business to start is making smart entrepreneurs more money than they ever thought possible.
What is Dustless Blasting, and
why is it such a great startup business idea?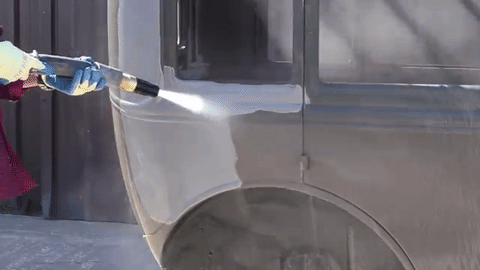 To put it simply, Dustless Blasting is a revolutionary paint removal tool. You can see it in action above, removing paint from this 1941 Ford.
Look at how satisfying it is to watch! Many people have described using the Dustless Blaster as "therapeutic" and "fun".
But removing paint, rust and other coatings isn't just satisfying, it's a very valuable and important service. Think about it, just about everything in the world is painted, and that paint eventually fails. When it does, things need to be re-painted, but first the old paint needs to be removed. That's the Dustless Blasting business in a nutshell. Basically, it's a "Mobile Paint Stripping" business. And lots of people in many different industries are willing to pay good money for this service! Without further ado, here's why we think this is the best startup business.

1. Simplicity
Mobile paint stripping and cleaning is one of the simplest business models there is. You clean and de-paint things, in exchange for money. It doesn't get much simpler than that.
Any business owner will face challenges, and there are plenty of things to learn, but the business as a whole is fabulously simple.
In the video above you'll see that Danny, who says he isn't a business mastermind, has made a killing with his Dustless Blasting business! Mobile paint stripping and cleaning has allowed him to drastically upgrade his lifestyle!
2. Affordability
The heart of this business is the Mobile Dustless Blasting machine. It's an entirely self contained package that gives you everything you need to start working. While this machine isn't cheap, it's far more affordable than the vast majority of businesses.
And remember, this thing is the business. It's the only major tool you'll need to start making money. If you don't have the startup capital you need on hand, we have small business startup loans available.

3. Profitability
There are few things that can produce such large lump sums of cash as quickly as the mobile paint stripping and cleaning business. In the video below you'll see one homeowner's cleaning challenge paid $3,000 in just one day of blasting.
Another Dustless Blasting contractor recently told me he had blasted several areas of graffiti from a Children's Hospital wall for $2,475. Since the job only took him 3 hours, he made over $700 per hour that day!
4. Mobility
A huge advantage of this business is that you don't need a fancy facility or office to run it out of. If you have a shop to blast in that's great, but it's not necessary.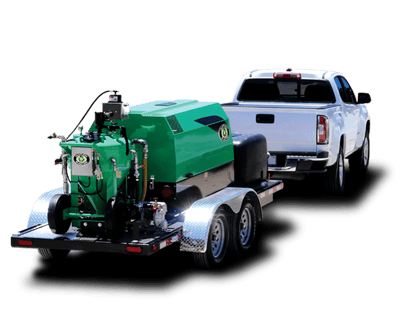 Your business is mobile! This is not only a huge advantage to you, but also to your customers. They don't have to figure out how to bring items to you, because you can go to them! Most customers are thrilled at that, and it's a big selling point for you.
5. Scalability
If you start to get more business than you can handle, scaling up is simply a matter of buying another machine, teaching someone how to use it, and sending them off to do the jobs you can't do. The blasting part is not complex, it's simply manual labor. You pay someone an hourly wage to blast, and you keep the profit.

We have contractors who had to buy more mobile machines from us, because they simply had too much business to handle with one machine blasting around the clock. Now they have a small fleet of profit producing machines at work. It took them a few years to expand their business to this size, but if they can do it, you can too! This business will easily scale as much as you need it to.
The bottom line is that this business is comparatively cheap to start, requires no special skills or knowledge that can't be picked up along the way, and has an insanely high return on investment. It's the perfect start up business, and we love seeing so many folks succeed in it.