How To Find Customers: From Real Dustless Blasting Business Owners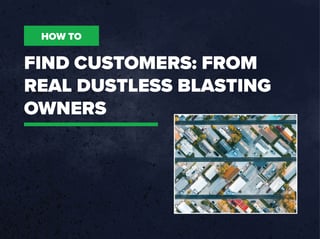 Starting a Dustless Blasting business is an exciting venture, but one of the most critical aspects of its success lies in finding and acquiring customers. Whether you're just starting out or looking to expand your client base, attracting customers to your services is key to sustaining and growing your business. In this article, we will explore various industries and companies in your area that are often looking for surface prepration services.
Powder Coating Companies
Powder coating companies may need to:
Remove failed or unwanted coatings
Create an anchor profile for new coatings to adhere to
Your business offers a safer and cheaper alternative to traditional methods, such as caustic (dangerous and difficult) or burning coatings off (expensive).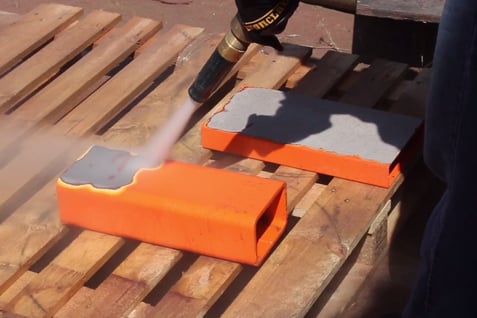 ---
Municipalities / Government
Cities, counties and states have a lot of maintenance to handle. Many of our business owners have secured contracts on jobs such as:
Stripping fire hydrants and manhole covers
Stripping curb paint and road stripes
Removing graffiti from public buildings and parks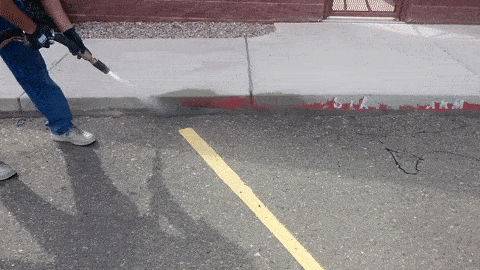 Find these opportunities by contacting your local government offices.
Other possibilities are websites like Fed Biz Opps* (Federal Business Opportunities). This is where contracting officers will post opportunities that are valued at over $25,000. These listings will mention the requirements of how to bid on the job.
*Fed Biz Opps is merely a suggestion, and is not affiliated with or endorsed by MMLJ Inc.

---
Swimming Pool Companies
When pools need to be re-painted or re-plastered, the old coatings must be removed. Let pool companies know that you are available for this service. Once they see how quickly you can remove plaster, most companies will want to sign a contract with you which means repeat business.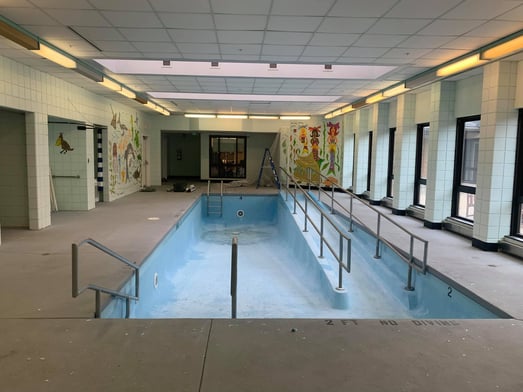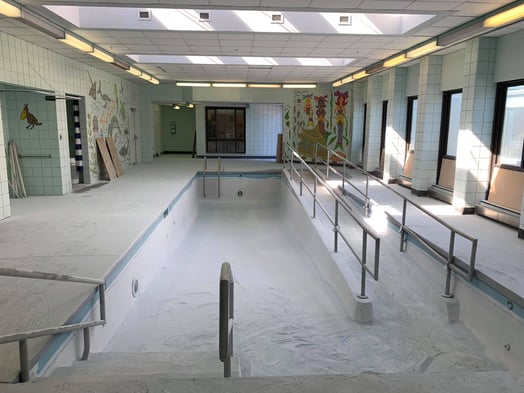 ---
Property Management Companies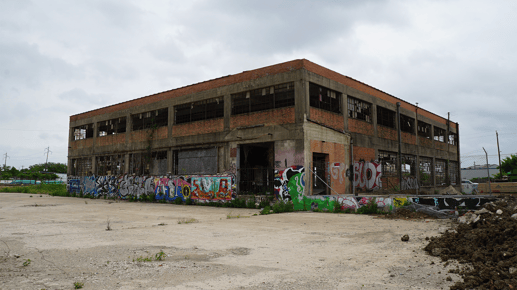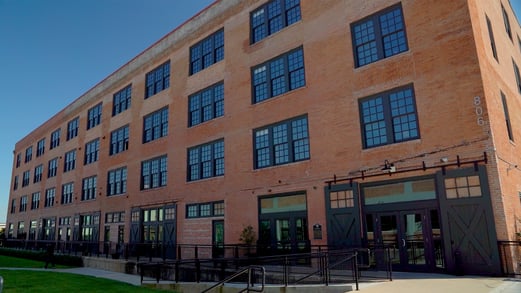 Seek out companies that manage residential and commercial properties. Condos, private gated communities, industrial spaces etc. They have to upkeep their properties to make sure they are visually appealing, clean and safe for their renters. There are several opportunities at these properties that require a Dustless Blaster. From parking lots and stair cases, to elevator shafts and concrete walkways.

---
Fire Restoration
Connect with local companies that do clean up and fire restoration. With the use of our ADCS, you can incorporate soda blasting, enabling you to clean up the fire damage and deodorize at the same time.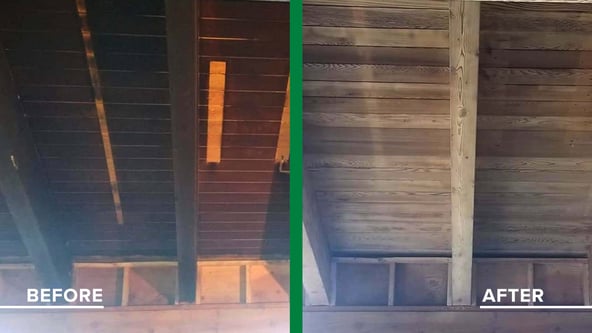 ---
Construction Companies
Getting on a sub-contractor list for construction companies is the best way to get repeat business and land bigger jobs that pay well. Once you build relationships with people in the industry, you'll be surprised at how many jobs keep coming in.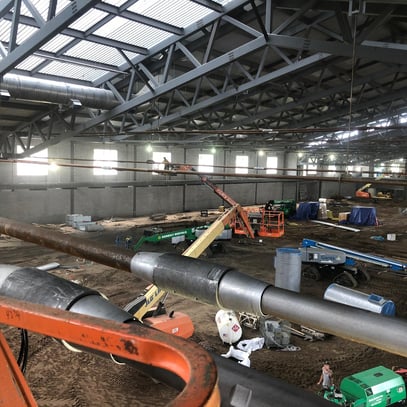 ---
Other Sand Blasters
It's smart to get to know the other sandblasters in your area. Keep in mind, not everyone likes taking on the same type of jobs. If there's a local guy in your area who is only interested in certain jobs, that means there are other industries who need you. He will be quick to refer you to the jobs he doesn't want and vice versa.

---
Pressure Washing / Power Washing Companies
Call local power or pressure washing businesses and talk about teaming up for projects. Pressure washing can be time consuming and wasteful, but by incorporating Dustless Blasting, they could get through projects in half the time. Likewise, you can share info on jobs that require a good rinse.

---
Other Contractors
Blasting can go hand in hand with other services. Most of the time, contractors can't do their part of the job if there is a coating on the surface they are trying to work with. That's where you come in!

---
And Countless More
Auto Body and Custom Shops
Painting Companies
Concrete and Sealer Companies
Decorative Concrete Supply Companies
Paving and Road Marking Companies
Waste Management Companies
Industrial Parks
General Contractors
This list only represents a small number of the kinds of businesses that can use your blasting services, but hopefully it can spark some ideas.
"Trust me, the business is out there. You just have to keep reminding people you're around so they come to you when something comes up."
— Simon J, Business Owner
---
Marketing Services
Besides personally reaching out to companies in your area, it's important to have an online presence and targeted marketing strategy that maximizes your visibility and reaches your target audience. We are proud to offer several affordable marketing packages that drive business growth for your new company. View these services here.