Provides a cool, clean air supply up to 2500 CFM
Stop blast pot clogs and get rid of moisture from compressed air by cooling it down!
Features
Increase Productivity
Blast 12-15% faster with a cool, clean air supply
Decrease Operating Costs
Pair with a DB1500, DB3000 blast pot
Made in the USA
In our one and only Houston facility
Cools, cleans, and dries air up to 2500 CFM at 150 PSI
Air is cooled within 4°F of ambient temperature
Air is oil and moisture free
Skid mounted for easy transportation
Can be powered by any 12V min 6 amp power source
Specifications
Dimensions:

48" L x 34" W x 51" H
Weight: 446 lb
Fan Power Consumption: 12V and 6 amps/hour
2500 CFM Capable Water Trap
Moisture Separator
1 1/4

"

Air Inlet and Discharge
0–300 PSI Gauge

1 1/4

"

Shutoff Valve
1/4" Moisture Drain
10' Battery Cables
the coolest way to maximize your blast
COMBINE YOUR POWER
Looking to take your business to the next level?
Pair an ADCS system with your blast pot for ultimate blasting efficiency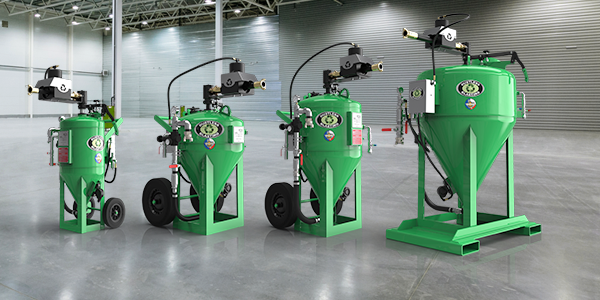 Rather see our products in person? We're happy to offer hands-on demos in Houston, TX.