How To Get People Talking About Dustless Blasting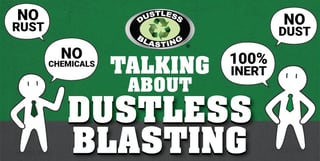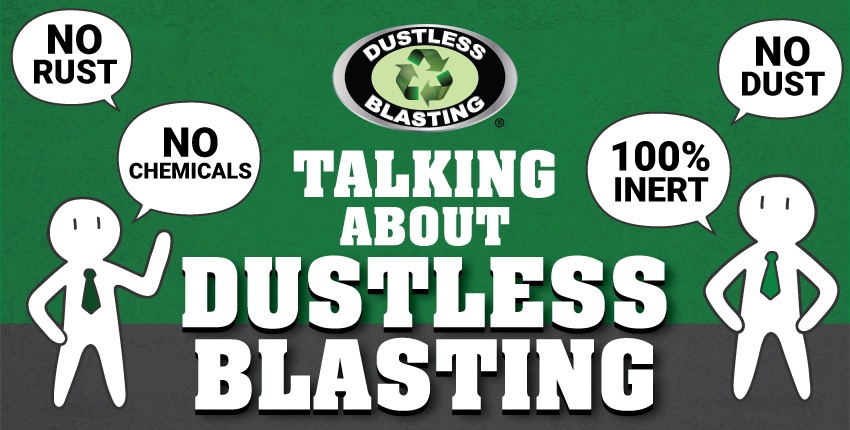 In a time of New Years Resolutions, people often attempt to change things about themselves or the way they go about doing things to reach a goal. In business that goal is often about increasing profits and gaining new customers. Whether you are just starting out or have been around a while, the question is usually the same, How do I get (new) customers? When the attention span of just about everyone is a nanosecond, it seems like it would be impossible to spend time generating new business and still have time for jobs already lined up. Not to worry, I have a few key tips to help you meet your business goal and get people talking about Your Company and Dustless Blasting.
1 - You need one word that sets you apart.
Lucky for you, it's already in the name of the product - "Dustless." That world alone sparks interest and allows for continuing conversation.
2 - Have an answer to the question, "Why does it work".
There are several ways to answer this question depending on your client, but faster, more efficient and no chemicals applies to everyone and are all desirable responses.
3 - Rhyming - it works!
When you are talking about word of mouth, people easily remember a rhyme. So when you are out in the field and you mention that your process is "No rust, no dust and we are the name you can trust", its that much easier for the customer to remember and pass on to others.
4 - Have a tag line that applies to your industry.
This could be "Faster, Cleaner, Greener and We Come to You". Have it printed on your business card or truck to help you stand out. Whatever the statement is it should be useful, and specific and spark some interest so that others wonder what it is that you do and call the number on your card or truck to get more information.
5 - Use your projects to tell a story that clients can pass around.
Talk about that big job, 1st job, or proud moment when... for example, " Once I was contacted by a customer to blast a car that had 4 layers of paint with rust and Bondo. They had already tried XYZ and it didn't work, they were facing a deadline and asked if I could help. I was able to drive my trailer to him and completely blast the car in 2 hours. This customer was so thrilled that he called again the following week for another car so that he wouldn't lose precious time on the restoration."
These tips are great reminders of how you can help others spread the word about your business. You are not alone when you think that gaining new customers is a challenge. More than 50% of businesses would agree with you, but the #1 trusted source of gaining new business is still referrals. Saving time and money are great things that people can say about what you do but be sure they have something quick and easy to remember you by. Now you are ready to conquer 2018, get out there and get people talking about your company and Dustless Blasting.