Keeping fleet vehicles up to date with fresh paint jobs and decals can be a time consuming and expensive process. Chemical stripping is messy and caustic, sanding is a wildly inefficient hassle, and sand blasting can easily warp the sheet metal panels. Dustless Blasting is the fastest, easiest, cleanest way to strip paint from aluminum trailers.
The water in the Dustless Blasting process reduces friction and heat. In fact, Dustless Blasting reduces the temperature about 10 degrees from ambient! That means no warping, no more trying to grind around rivets, and no more peeling off decals and dealing with gummy adhesive. The Dustless Blaster removes paint and vinyl stickers all at once.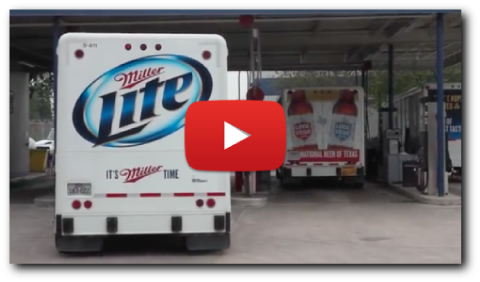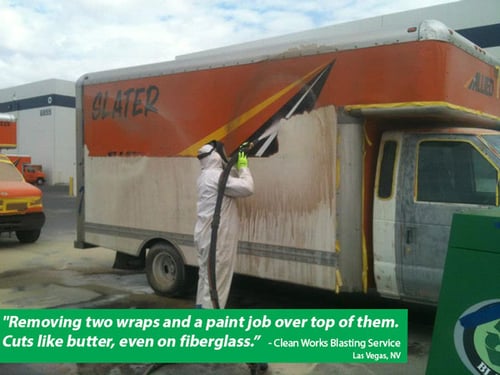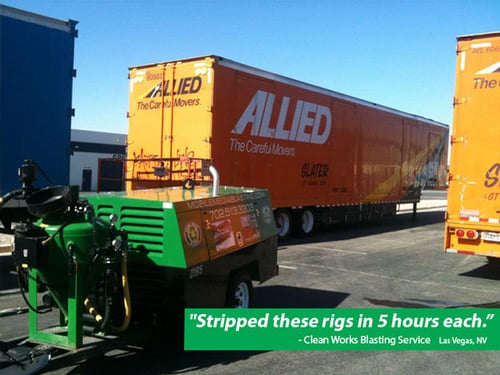 If you'd like to know more about how Dustless Blasting can help you manage your fleet vehicles or aluminum trailers more efficiently, give us a call at 800-727-5707 or fill out our Contact Form.