Which sandblasting equipment should I buy for my existing business?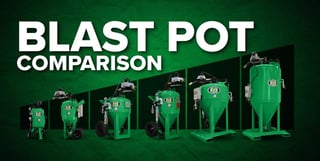 Dustless Blasting helps Achieve your Business goals
So, you're looking for a machine to make your business more efficient and profitable? Dustless Blasting® equipment can help accomplish that, whether you're looking to add new services, do away with outsourcing or increase productivity by eliminating traditional methods. We have a great product line with machines in all different sizes that can take your business to the next level. So the question is, which machine is best for you and your business goals? Let's find out!
---
Mobile Units vs Blast pots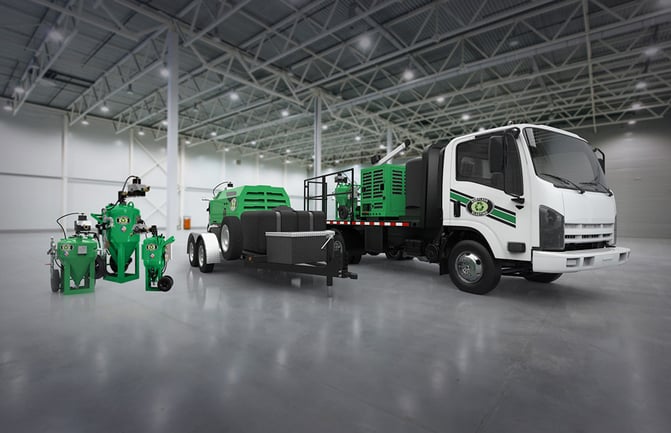 You need a Dustless Blasting machine, but you're not sure whether to purchase a complete mobile blasting unit or a standalone blast pot. Here are a few questions that will make your decision easier:
1. Do the services you offer require you to be mobile?
If you offer services that are performed at the customer's location, consider purchasing one of our mobile blasting trailers. These units come fully stocked with our abrasive blasting system and a powerful compressor - all mounted on a trailer that is easy to maneuver.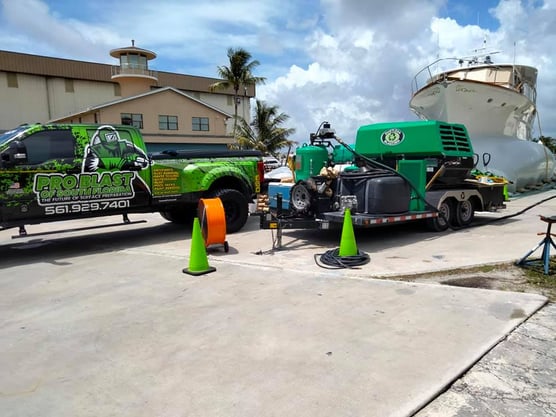 2. Do you own a powerful compressor?
Our blast pots have certain compressor requirements to operate efficiently. If you don't already own a compressor, our mobile trailers might be the better option. If you do have access to a compressor, you can purchase a blast pot in our online store.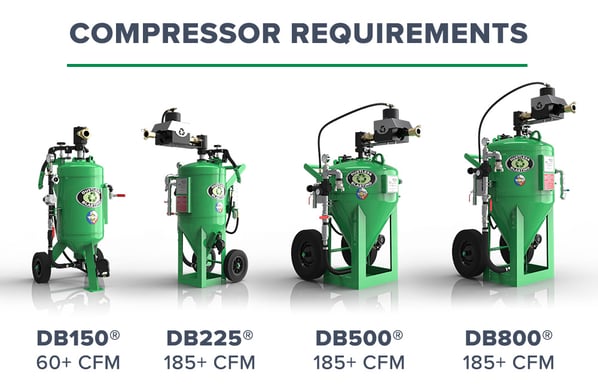 ---
Which blast pot IS BEST FOR YOU?
The first step for ordering Dustless Blasting equipment is choosing which blast pot would work best for your business. Once you decide what size blast pot your business requires, you can move onto purchasing the standalone pot in our online store or choosing a mobile blasting trailer!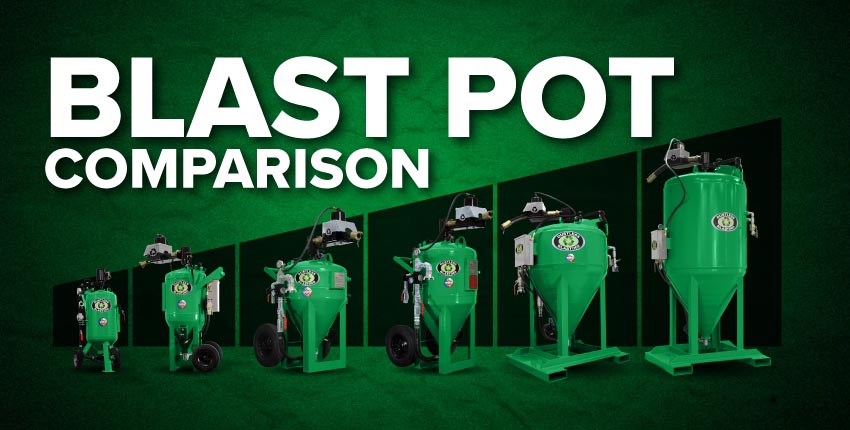 It's important to know that all of our machines are capable of the same process, but some models are more efficient than others. Choosing the right one will maximize your time and profit.
As the blast pot size increases, so does the size of the piping and nozzles. Our larger blast pots offer a greater continuous run time and cover more surface area. This means you can create a larger blast pattern and continue operating the machine for a longer period of time without having to stop to refill - saving time!
---
Choose a machine based on your Industry
Our blast pots can be separated into three main categories:
1. Those for low volume work
2. Those for commercial work
3. Those for heavy industrial work
1. Low Volume Work - DB150

®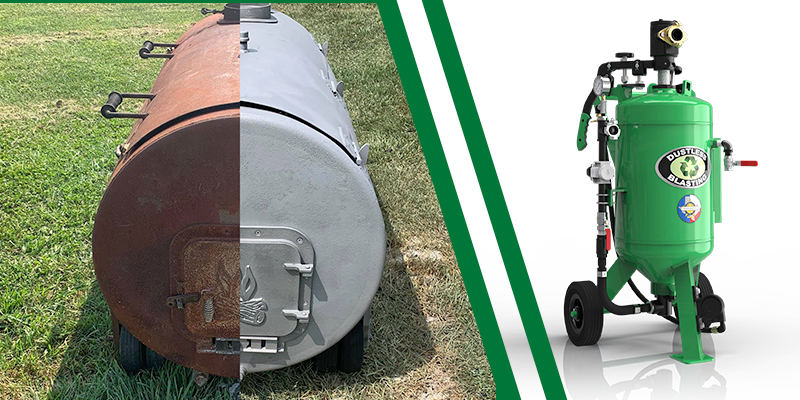 With a 15-minute continuous run time, the DB150® is a great choice for smaller jobs. It replaces hand tools like grinders and sanders, and is the most lightweight and portable of our blast pots. It requires a 60+ CFM compressor.
Some examples of low volume work include:

2. Commercial
Several of our abrasive blasting systems fall under the commercial category as they have a longer run time and are capable of tackling larger jobs more efficiently.
The DB225® has a 30-minute run time, and is ideal for small restoration jobs that don't require you to blast all day. It is completely portable through doorways and staircases.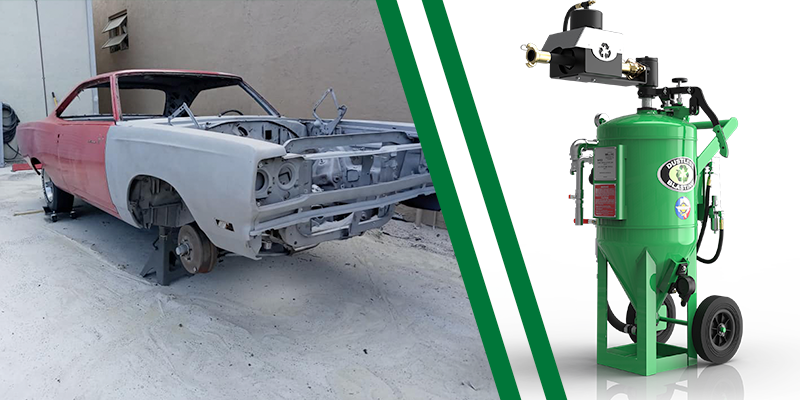 The DB500® is a step up in productivity, and is the most popular of our standalone blast pots. A multi-purpose workhorse, the DB500 makes a great choice for most commercial work. It uses a #5 nozzle and offers a 60-minute run time.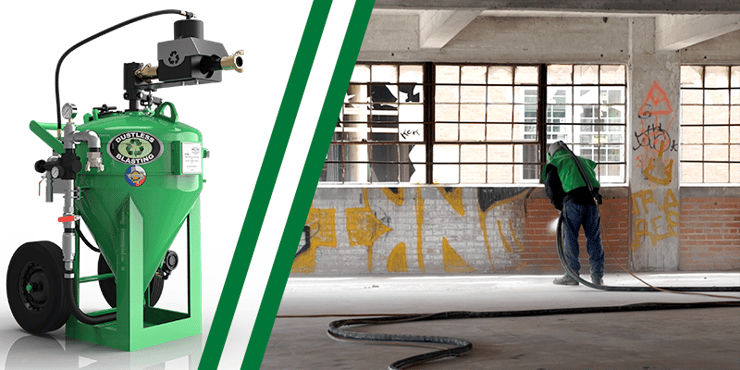 Need a machine that keeps up with your busy schedule? The DB800® offers a 90 minute continuous run time and uses a #6 nozzle for greater productivity. This machine was made for large commercial jobs where you'll be running the equipment all day.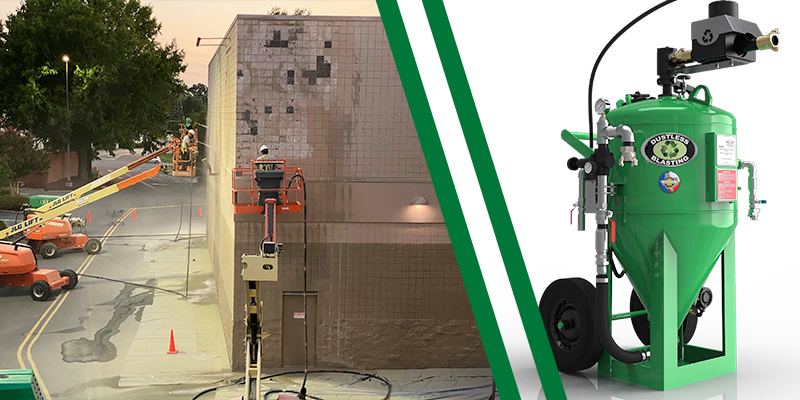 Those who fall into the Commercial category might include:

---
3. Heavy Industrial
These machines are pure powerhouses. They were made for the toughest of jobs and coatings. The companies that need them are often tightly bound by environmental regulations, and Dustless Blasting is the perfect green solution for them.
'Heavy Industrial' companies would include: Ship yards, refineries, oil rigs, and offshore companies.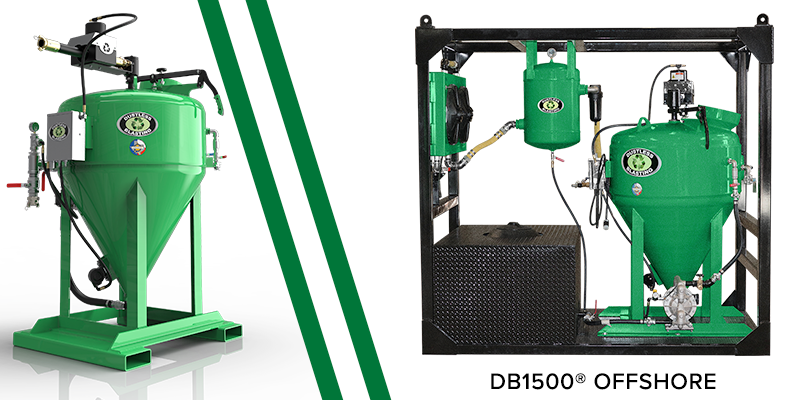 The DB1500® offers 2–3 hours of continuous run time to tackle large projects. The Offshore version includes forklift pockets and lifting eyes. This makes it easy to transport to and from an offshore rig.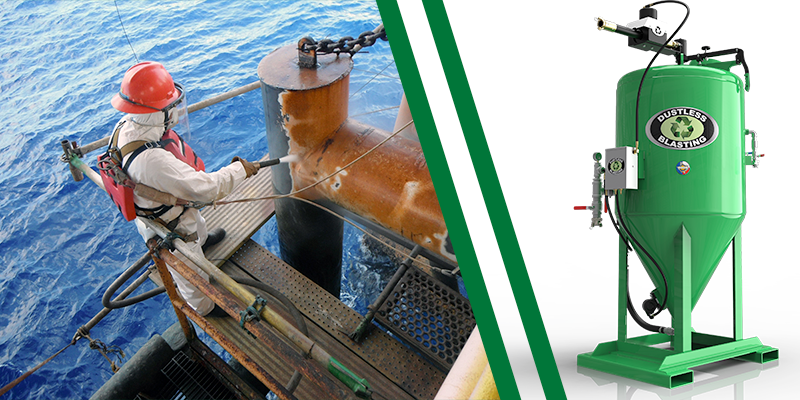 Our largest machine, the DB3000® can tackle even the largest industrial projects with a 4–6 hour continuous run time. This beast is perfect for your toughest coatings and largest jobs.

---
Which Mobile Trailer Is Right For Your business?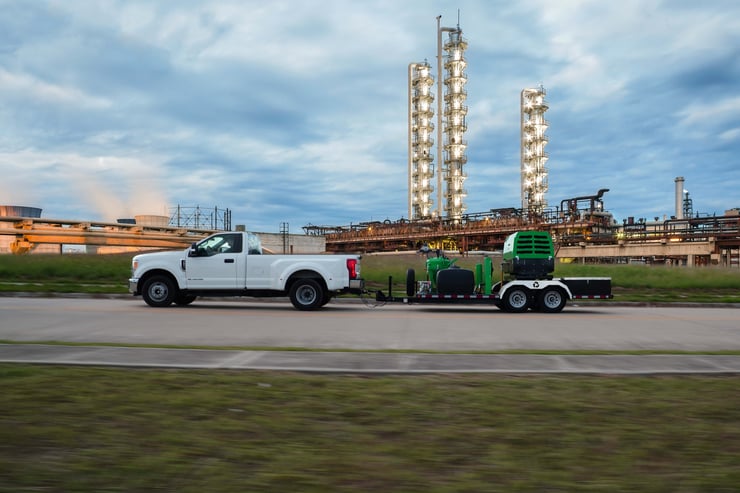 Once you've determined what size blast pot you need for the applications and services you'll offer, choosing a mobile trailer is pretty straight forward! Here are some things to consider when picking out a mobile blasting unit:
1. What is your budget? Our units are priced differently depending on the size of the trailer, the blast pot and the compressor.
2. What is your truck's towing capacity? Confirm that your truck is able to tow the trailer you're interested in before buying. If you don't already own a truck, consider purchasing our GT series!
3. What size compressor do you need? Our trailers come mounted with a compressor that will efficiently operate the blast pot. If you're going to take on large projects, we recommend getting a trailer that comes with the larger compressor so that you stay productive all day long!
4. Do you have other tools and equipment that you need to store on the trailer? The XL trailers offer more deck space, which can be used for storing additional tools. If you need storage of any kind, consider purchasing one our larger mobile units!
---
Place Your Order
Standalone blast pots can be purchased in our online store! If you're interested in one of our mobile units, get in touch with one of our blasting experts who can place your order and provide more information.