What is Sandblasting Used for?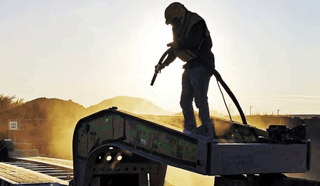 Sandblasting is a type of blasting that uses an abrasive material to clean or remove contaminants from a surface with a blasting machine. It is also known as dry abrasive blasting because the process has evolved and no longer uses sand as a blasting media. The key to getting the best results is to understand what each blasting media does to the surface and what blast systems are most effective. In this blog post, we'll discuss the many applications of sandblasting and why it's a great option for removing tough coatings.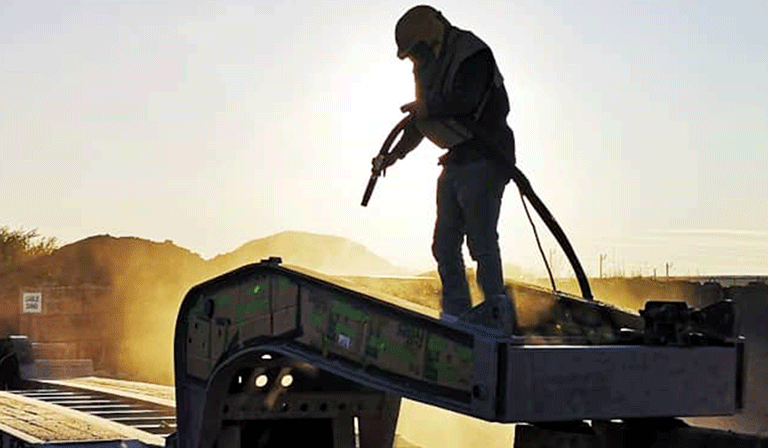 Sandblasting Abrasive Media
Sandblasting originally got its name from using particles of sand to blast unwanted or failing materials from a surface. Now days, sandblasters rarely use sand as their media of choice because of how many other environmentally friendly options are available. Today there are endless options of abrasive materials that can be used to clean or remove a coating from almost any type of substrate. Whether you need to leave a smooth surface or an anchor profile, the abrasive blasting process is the way to go. The most common blasting medias include: crushed glass, steel grit, aluminum oxide, garnet, plastic beads, glass beads and walnut shells.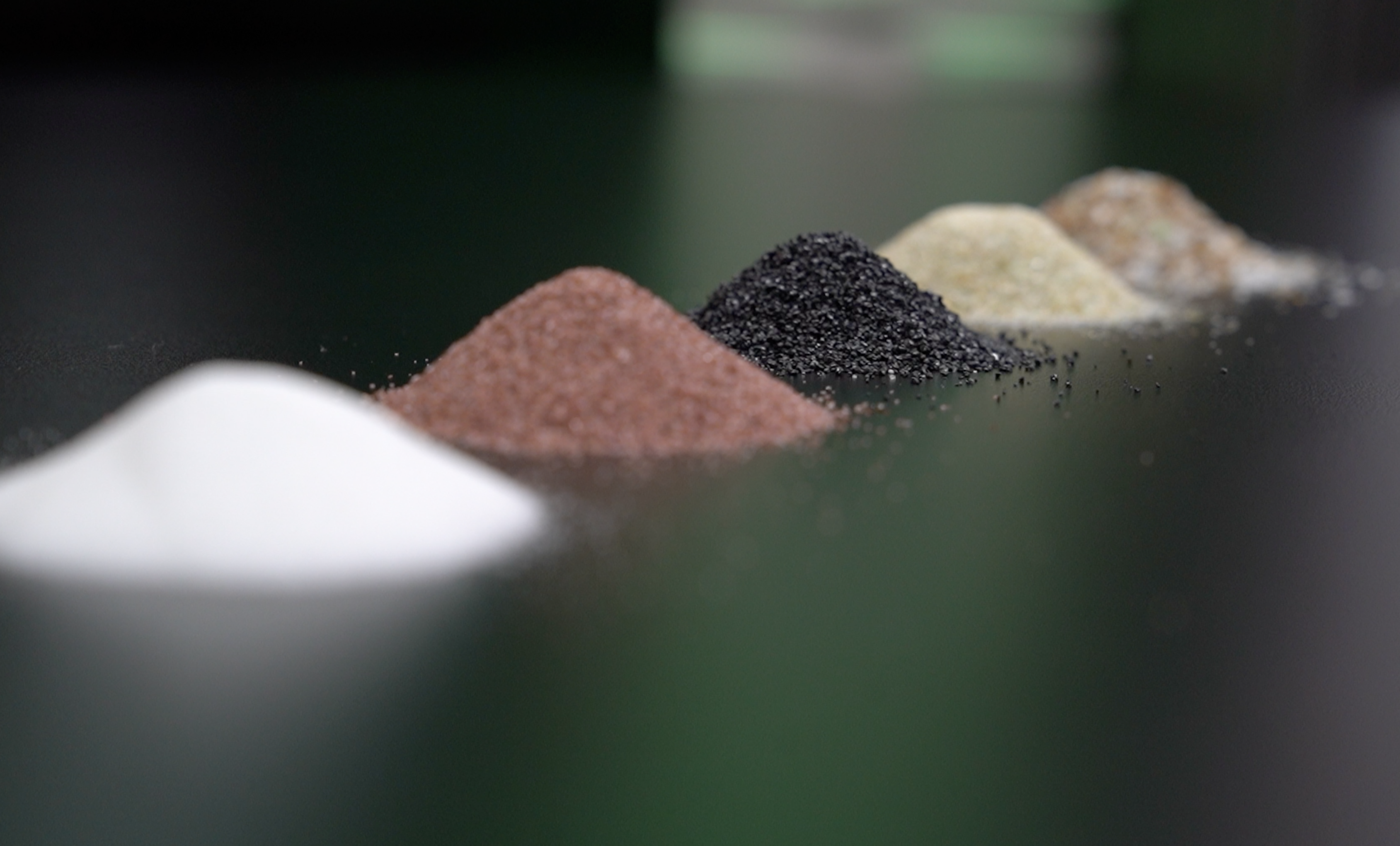 Sandblasting Applications
Our sandblasting equipment is capable of using just about any blast media on the market which means there are several applications and jobs you can tackle. By using the right media, a capable blast nozzle and a versatile abrasive blasting system like ours there are no limits to what you can restore. Sandblasters can eliminate stubborn paint, rust and contaminants from cars, boats, heavy machinery and other surfaces. Here are just a few sandblasting uses.
Tools
Metals
Brass
Automotive (interior)
Wood and Log Homes
Marine
Powder Coating
Heavy Machinery and Farm Equipment
Rust and Paint Removal
Automotive
Dry abrasive blasting, or sandblasting, leaves less residue than wet blasting on the project itself. While wet blasting is great for body panels because it prevents warping, dry blasting works best for car parts and the interior because of all the hard to clean nooks and crannies. Once blasting is complete, contractors can even prepare surfaces by offering additional services like priming and painting with our sandblasting equipment.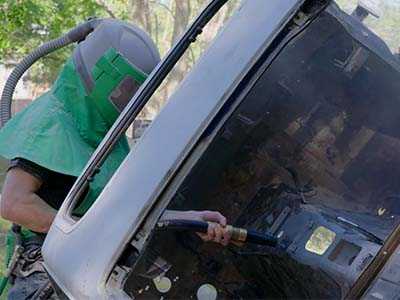 Wood and Log Homes
Sandblasting is the go-to method when a job calls for organic abrasives such as corn cob or walnut shell. A common job you may come across that requires materials like these is blasting natural woods, such as log cabins or wooden furniture. Log homes require this cleaning method every five to seven years in order to redo the oil-based stains that can withstand the elements. Luckily, our mobile abrasive blasting equipment can pull right up to these homes and get the job done.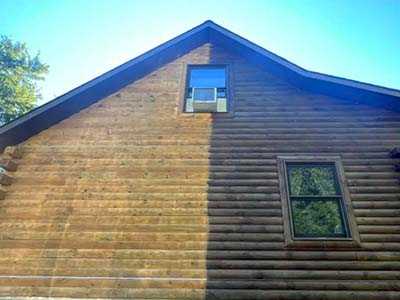 Heavy Machinery and Farming Equipment
Any machinery that has hard to reach places or a motor is better off being stripped with dry media. There are many parts on these pieces of equipment that can be difficult to clean out wet blasting media. It's much easier to get dry abrasive materials out of the hard to reach places once you're done blasting. Using the dry sandblasting process gets farming equipment looking and operating better than ever with little effort!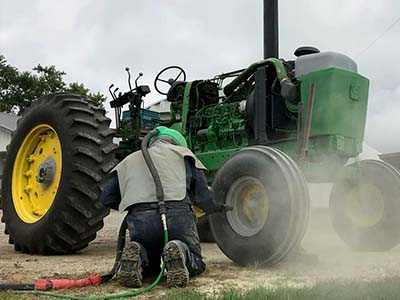 Antiques
Antiques can be blasted wet or dry depending on the object. If the surface you're restoring has several hard to reach places that will make the cleaning process difficult once blasting is complete, dry abrasive media might be best to use. In the video below a Dustless Blasting business owner was asked to restore an old mailbox. He chose to sandblast this antique with dry blasting media because it would be challenging to remove wet media from the inside of the mailbox.
Remove paint, rust and corrosion
Manually stripping paint from a surface is a tedious process, and removing it with chemicals may cause undesirable reactions with the base material. Sandblasting has become a great alternative for quickly removing paint, rust, corrosion and surface contaminants from various materials.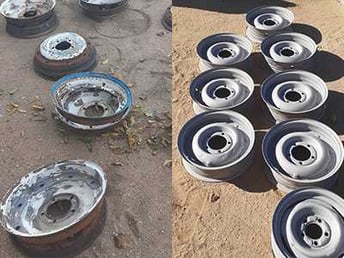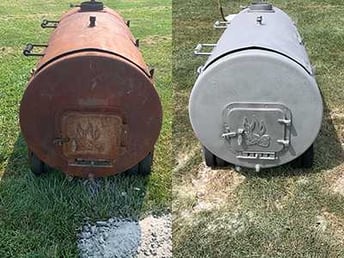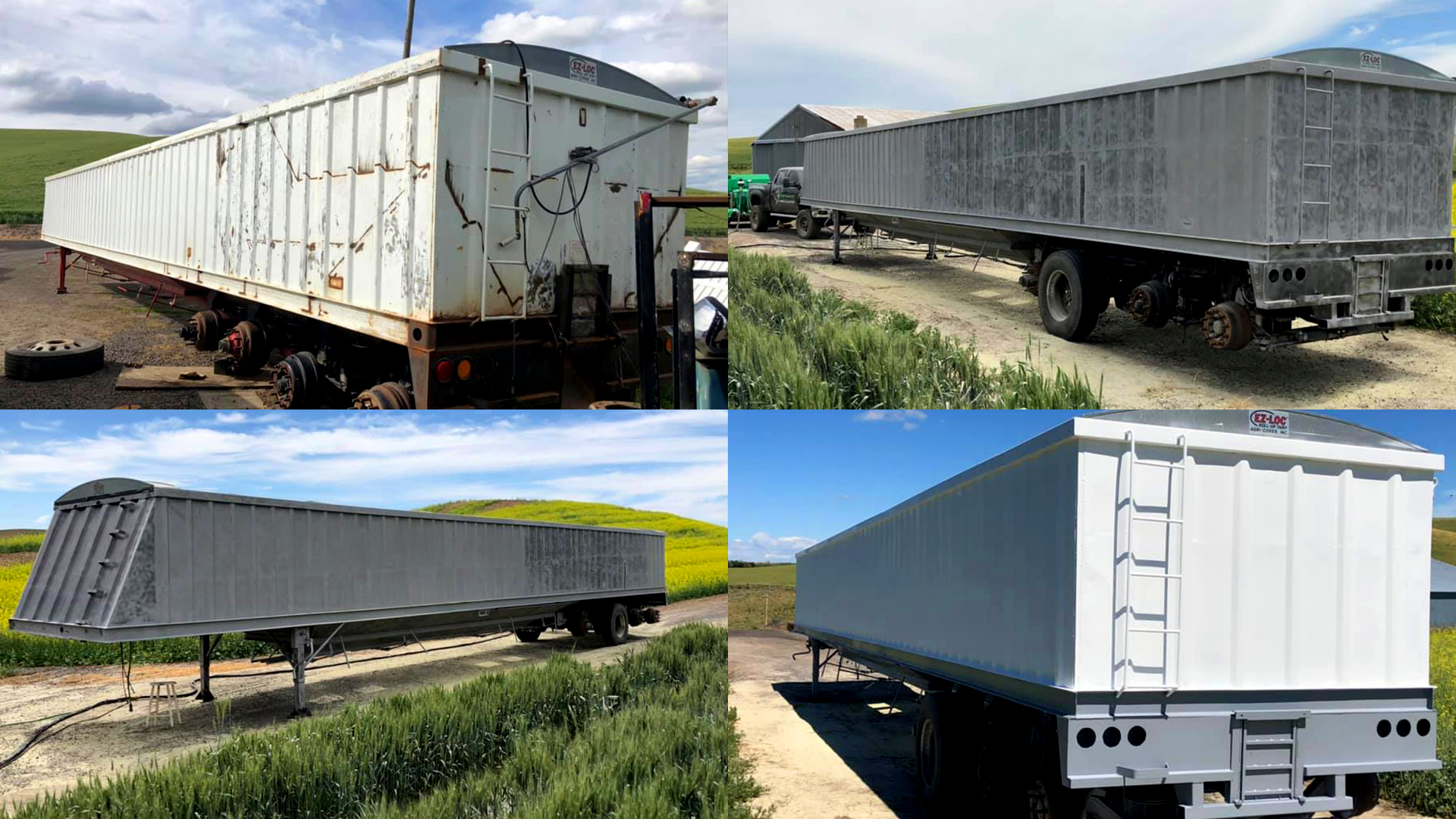 There's Plenty To Blast - it's Time To Go Find It!
As you can see, sandblasting is a multifaceted process that can be used to remove coatings from almost any type of surface. It's an excellent option for anyone wanting to get into the surface preparation industry. Whether you're wanting to tackle small residential jobs, or be the go-to sandblaster for large industrial projects, our sandblasting equipment is the perfect tool. Our blast pots and mobile sandblasting equipment is perfect for any surface restoration job - whether you need it for sandblasting, soda blasting or vapor blasting. Are you ready to become an expert with our blasting system? Download our free catalog to learn about Dustless Blasting equipment.