Sandblasting Equipment: What is it and how does it work?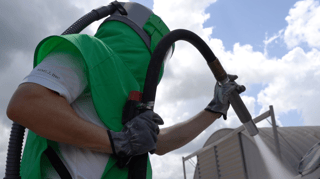 What is Sandblasting?
Sandblasting (or often called abrasive blasting) is a process when a media or abrasive is propelled at high speeds against a surface in order to clean, etch, remove paint and coatings. Sandblasting has been widely used for over a hundred years.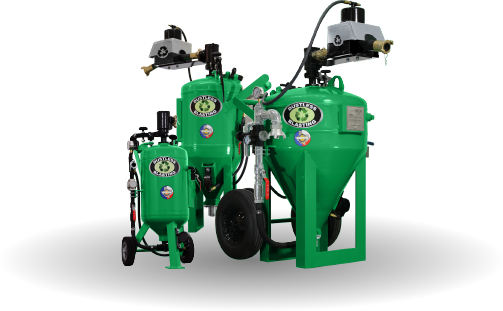 There are a ton of applications across many industries that use sandblasting. A few examples include:
Removing rust and corrosion
Delicate cleaning of small items or antiques
Creating custom textures or etching
Surface preparation to help paint or coatings easily adhere.
Surface cleaning
Mold removal or mold remediation
Fire damage clean up
Cleaning of large areas including bridges, buildings, ships etc.
Check out our applications page to learn more about different uses.
What's Needed for Sandblasting?
What is sandblasting equipment? If you want to start sandblasting in your home or business there are some basic components that will be needed before getting started.
In a good system, all of the components will work together to provide you with effective and reliable performance. Here are some of the primary components you'll find in a good sandblasting system.
Air compressor that can provide adequate air for the type of abrasive and nozzle you are using.
A Blast Pot, or pressure vessel that adds abrasives into the air or water stream.
A blasting nozzle that creates an appropriate blast pattern or angle for what you are trying to blast.
An after cooler and moisture separator that cools the hot compressed air and removes moisture before it enters your blast pot (if blasting dry).
Deadman switch that safely allows the operator to start and stop the flow of air and abrasive.
Air and Blast hoses that create a path for air and abrasive flowing through your sandblasting system.
Abrasive material or media
Personal Protective Equipment or PPE that protects the operator. This typically includes a Blast hood or blasting respirator.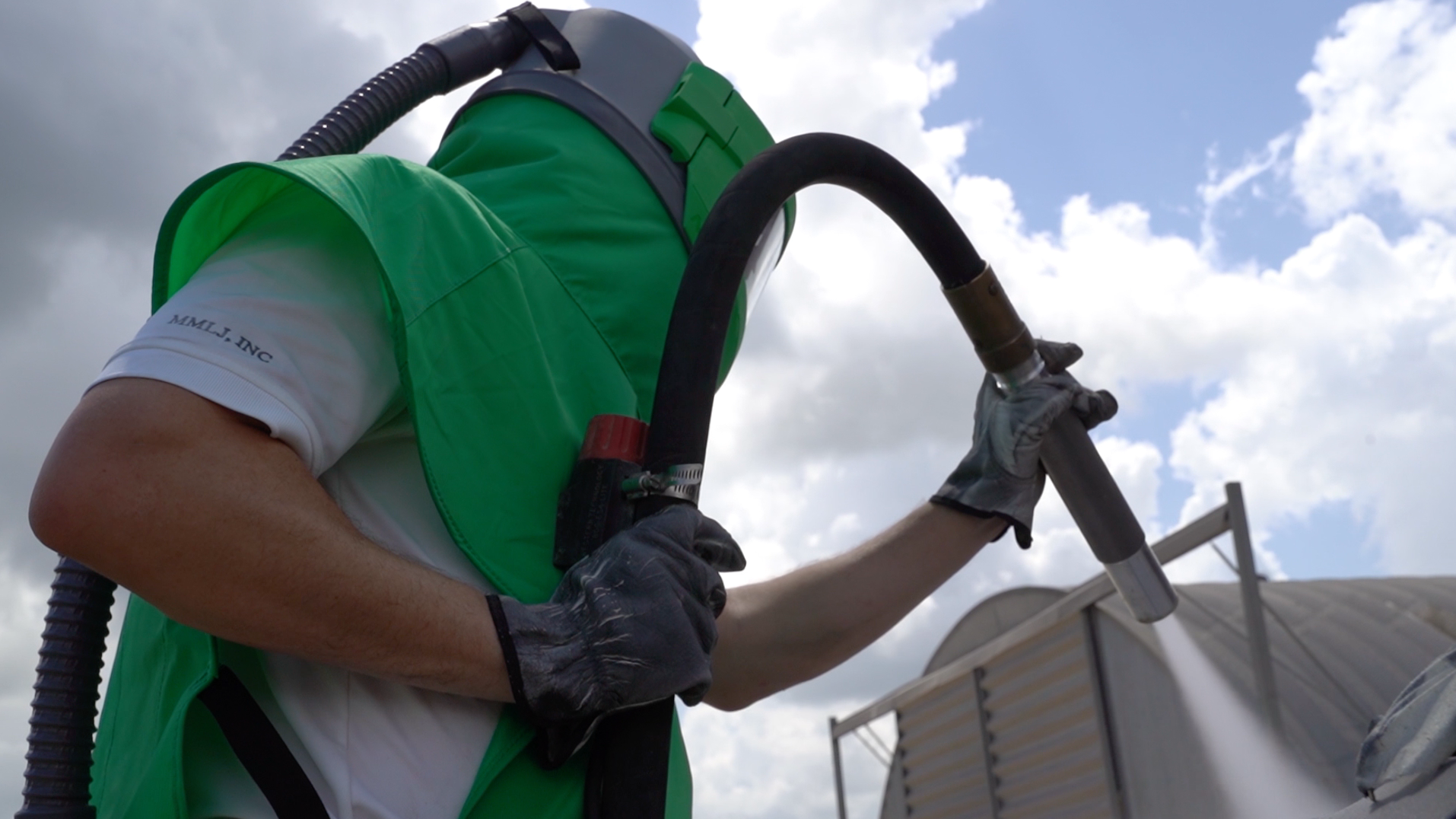 Types of Sandblasting Equipment
Because sandblasting has been around for so long, there is no shortage of sandblasting equipment to choose from.
Some of the terms or types of equipment you'll see include:
Abrasive Blasters
Blast Rooms
Abrasive Blast Cabinets
Abrasive Blast Rooms
Water Blasters
Wet Abrasive Blasting
Dustless Blasting
Blast Cabinets
Dry Ice Blasters
Peening Machines
etc.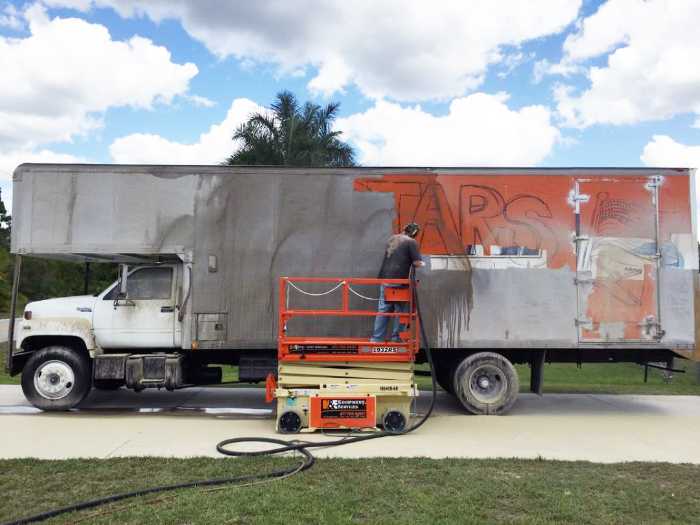 Sandblasting equipment can typically fall into 2 categories -- Wet Blasting and Dry Blasting. However, there are some types of equipment like Dustless Blasting systems that can both wet blast and dry blasting making them a good option for tackling any abrasive blasting job.
Another important consideration when choosing your sandblasting equipment is whether you need it to be mobile or portable. There are a lot of blast pots on the market, but if you want to blast in different locations, you need a reliable way to move those large components from location A to B.
All-in-one trailers are a perfect for moving your sandblasting operation around. They include an air compressor, blast pot, air drying and cooling systems, and a water tank (giving you the option to blast wet if you're not near a water source).