The complete car restoration equipment guide

Come prepared for your next auto restoration job. Dustless Blasting equipment is built to tackle car projects of any size, scope, or surface.
This guide, from blast pots to nozzles, will make sure you're getting the most out of your machine and can walk into your next restoration job with confidence.
Blast Pots
The foundation for any successful car restoration job is selecting a blast pot that fits your project goals. We have machines to carry you through a two-door sedan or a super-sized 18-wheeler. Equipment starts at 15 minutes of blast time for our smallest model and two to three hours for our largest blasting system. Unlike machines that rely on gravity to move media through the pot, our blast pots are powered by a Venturi suction system. This means you'll spend less valuable time unclogging abrasive from your equipment and more time blasting for your business.
For car restoration projects, you'll want to choose a system that can easily switch between wet blasting and dry blasting to get the best results. Fortunately, all Dustless Blasting machines are capable of performing both methods with a variety of abrasive materials. Wet blasting with your machine reduces the heat and friction typically associated with abrasive blasting. This cooling advantage protects your car's surface from metal warping and unnecessary wear.
For automotive interior spaces with hard to reach places, you can use your Dustless Blasting air drying and cooling system (ADCS) and blast pot to dry-abrasive blast your project. This will allow you to easily blow out dry media from those nooks and crannies.
If you've already purchased one of our blast pots and you want to try dry-abrasive blasting, check out our ADCS models to get the most versatility from your pot. If you own one of our complete mobile blasting trailers, an ADCS unit is included with your setup.
A cooling and drying system prevents your abrasive from clogging in the machine and ensures a more smooth and effective blasting process. With two-stage filtration, cyclone separation, and residual filtration, the moisture trap on an ADCS is exceptionally efficient while assuring minimal pressure drop on the job.
Mobile Systems: Your One-Stop Shop
If you're looking for the advantage of dry blasting and wet blasting on a transportable system, look no further than our mobile solutions. The ultimate trailer, your mobile setup includes an air compressor, ADCS, and blast pot all in one place.
Similar to how our blast pots are equipped for all size projects, our mobile systems are sized to fit your business' needs.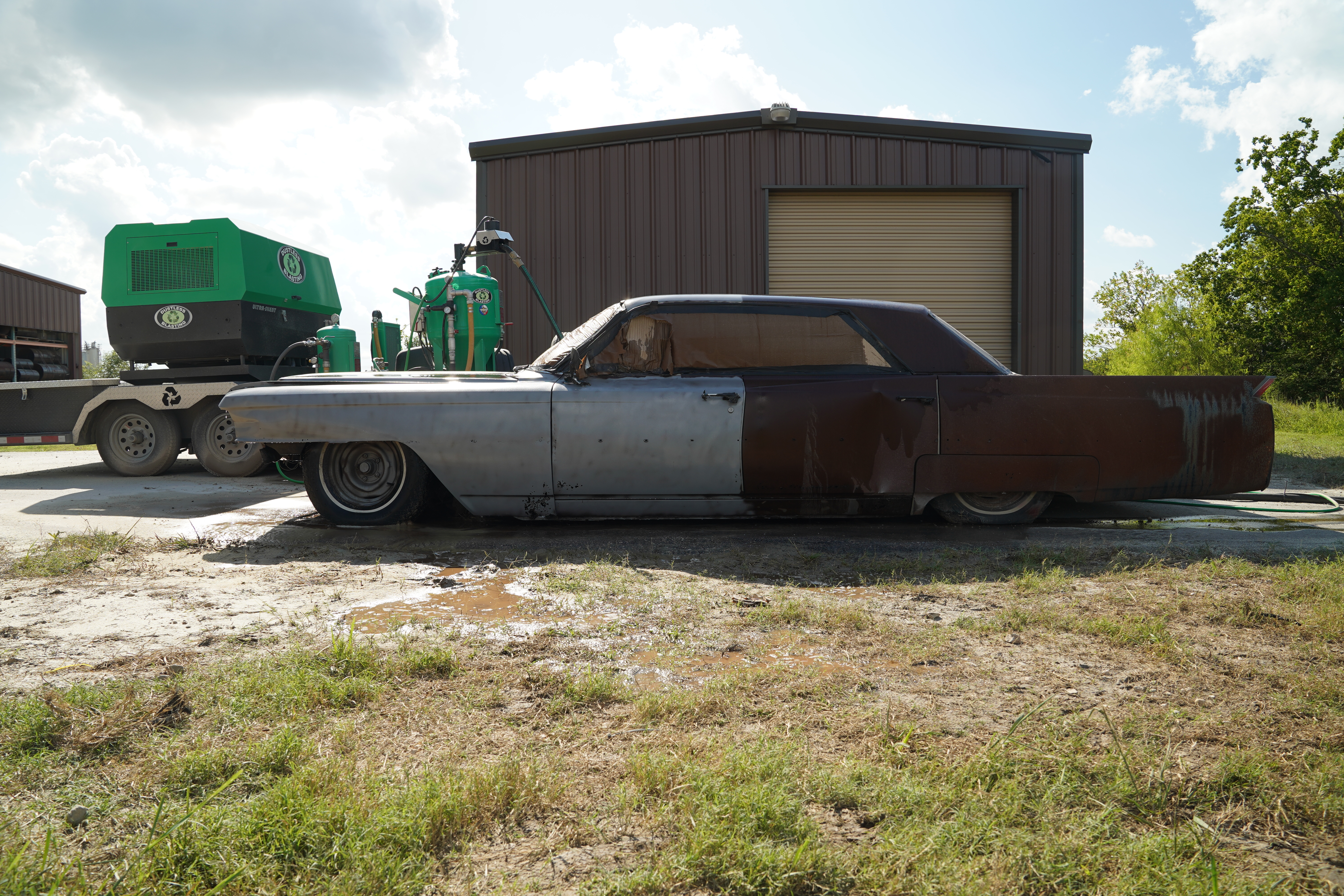 Personal Protective Equipment (PPE)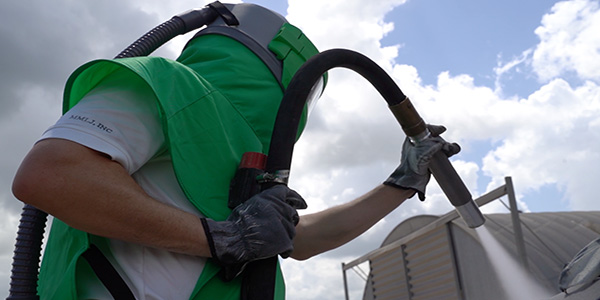 While protecting a car's surface when blasting is important, be sure to wear the proper PPE to protect yourself as well. Safety is our top priority at Dustless Blasting, which is why we recommend operators use the RPB Nova Kit on any surface preparation job.
OSHA recommends the follow when abrasive blasting:
Hearing protection
Eye and face protection
Helmet
Leather gloves that protect to the full forearm and aprons (or coveralls)
Safety shoes or boots
Type CE NIOSH-certified blasting airline
respirator with positive pressure blasting
helmet.
Check out our online store for important PPE items to keep yourself safe on the job.
Blast Nozzles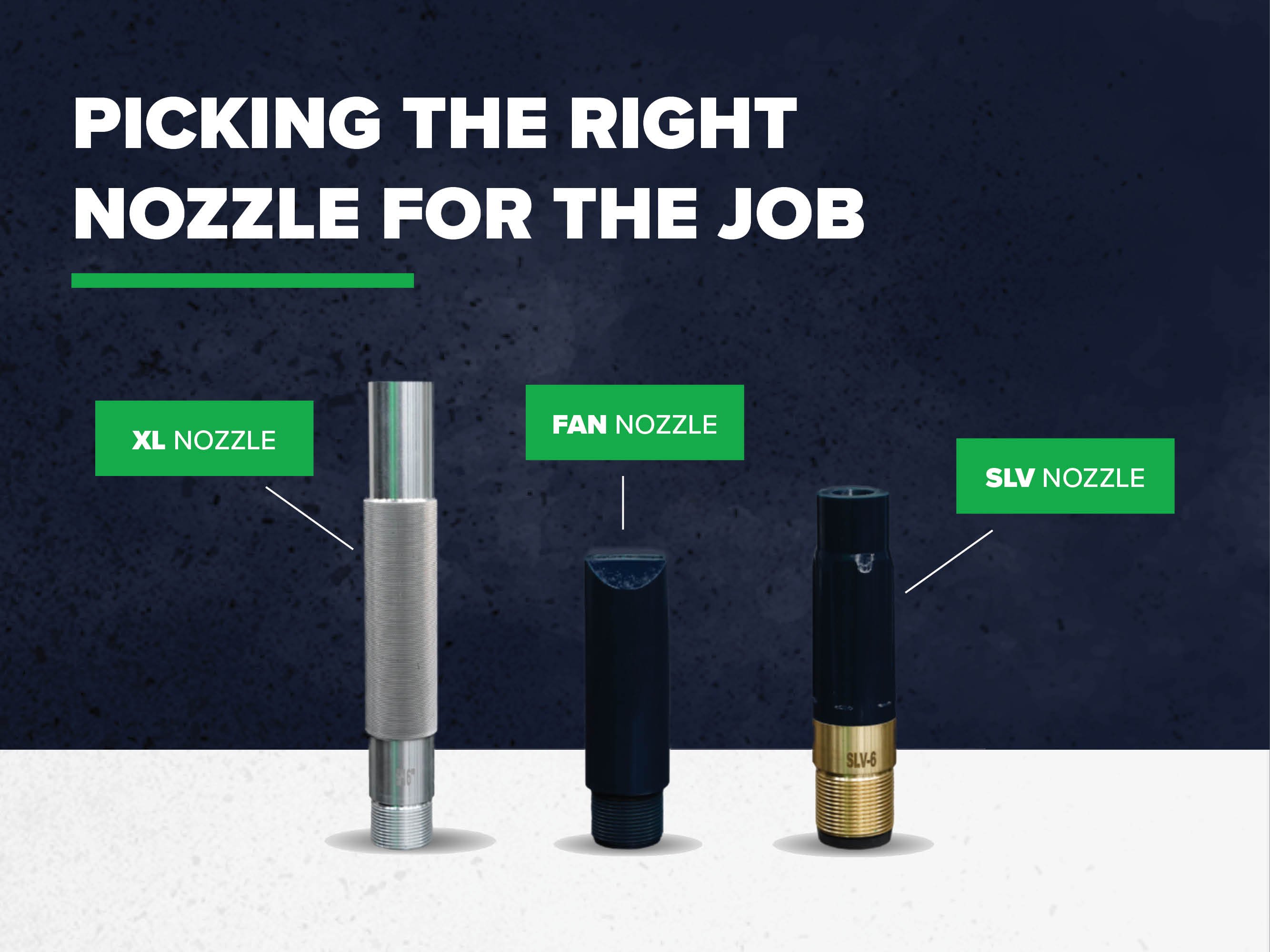 Selecting the appropriate blast nozzle is important for the safety and efficiency of any blast project. A popular car restoration nozzle choice is our XL 5 Performance Blast Nozzle. However, the nozzle size you choose should be based off your compressor size. If you need help selecting the right nozzle for an upcoming project, check out the selection guide on this nozzle page. With the proper standoff distance, blast pressure, and abrasive choice, the appropriate nozzle will help your car look new again.
See this nozzle in action from some of our case studies in auto restoration.
For more information on finding a blast nozzle that is right for your job, take a look at this video.
Common Blasting Maintenance & Wear Parts
Keep your car restoration business on track by taking care of your equipment. Certain parts wear faster than others and will require regular maintenance and inspection depending on the method and abrasive used to blast. The items below should be inspected for damage or wear weekly.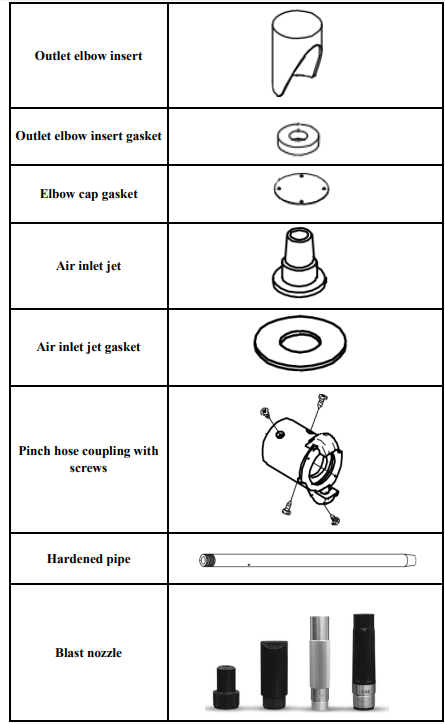 Finding and maintaining the equipment that is right for your business will get you on your way to better blasting in no time. Want more information on using your Dustless Blasting equipment for car restoration? Check out our other recent restoration posts here.