How We Use Social Media to Get You Customers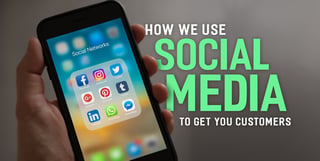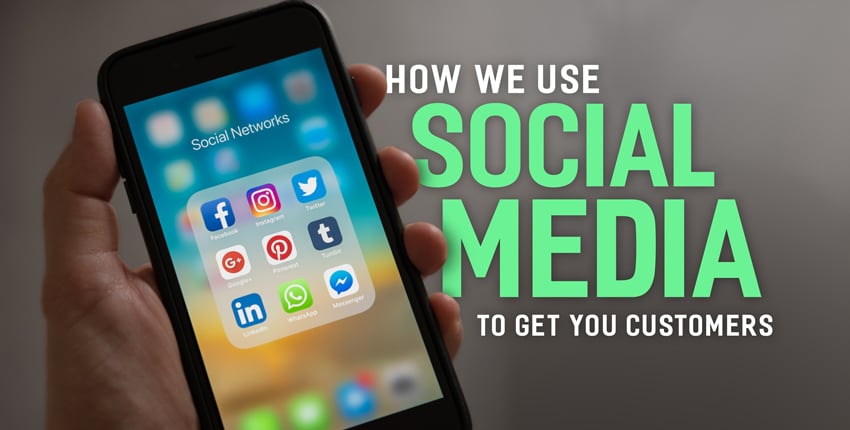 Social media is one of the best ways to connect with your potential customers in a meaningful way.
The guide below will help you create an engaging presence on social media. But don't worry — we're here to help every step of the way.
Step 1:
Set Up Your Profiles
Getting started with social media can feel overwhelming for small businesses. Luckily, the Dustless Blasting® Premium Online Presence gives you a foundation across multiple social media platforms.
We set you up with a Facebook business page and Instagram business profile to display your business name, location, contact details, and services to potential customers.
These platforms are a great place to share pictures, videos, and posts that tell the story of your company.
Step 2:
Attract Attention with Photos and Videos
We understand that when you're just getting started, you won't have a lot of content to share yet. That's why we'll post for you once a week for the first year that you're in business. Here is an example of the kind of posts you'll get across both Facebook and Instagram.
Of course you will have access to your social media profiles, so you can share as much as you want in addition to these automatic posts.
Think about the content your potential customers would like to see — that means things like:
Videos of you blasting your latest project
Before and after photos showing off your great work
Any specials or promotions you may be offering
---
"Let the machine do the talking for you! Do demos, post videos and pictures of your work."
— Heath A, Business Owner
---
Step 3:
Create a Winning First Impression
Think of your social media profiles as an extension of your portfolio. It's a great opportunity to win over potential customers and build trust.
Imagine you are choosing between two businesses:
One has no website, no social media profiles, and no examples of their work.
The other is active on social media and always posts lots of photos and videos of their current jobs. You scroll through their pictures and realize they've already done lots of similar projects, and it's clear they did great work.
Which one would you pick?
Aim to be like the second business in this example. Remember to take lots of photos before, during, and after the job. If you have a helper, ask him to film you blasting or vice versa. You don't need any fancy equipment for this — your mobile phone will work just fine, and makes it easy to post directly to social media platforms.
Step 4:
Share with Friends
Share your Facebook or Instagram page. You can even ask your friends and family to do the same — this is like them giving a personal recommendation for your company.
---
"Yeah, my Facebook page has got me a few jobs. I share the heck out of it on my personal page, friends do the same for me. Gets the word around my local area. I have only had my machine for 6 months and have been pretty busy with it."
— Troy R, Business Owner
---
Step 5:
Stay Connected with Messages
It's important to have a conversation with your potential customers when they reach out to you. In fact, 48% of consumers say that when a company is responsive on social media, it will prompt them to make a purchase (source: Sprout Social).
Be sure to reply to your comments, and answer inquiries through Facebook Messenger and Instagram direct messages.
How We Help
We know what you're thinking. Doing all of that sounds time consuming, and when you're starting a business, there just aren't enough hours in a day to get it all done. Plus, hiring someone to take on these tasks can be expensive. That may not be something that your small business can afford right now.
That's exactly why we created the Premium Online Presence™ — it is an affordable way to set you up for success on social media (and then some!). We know your plate is full. When we create your social media profiles and keep them active for you, it's one less thing for you to worry about.
Plus we use the power of advertising on Google and social media to direct people back to your social media profiles and your website, further strengthening your business's online presence.