How Much Money You Can Make with Dustless Blasting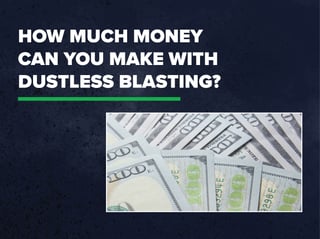 Dustless Blasting is pioneering a brand new industry - mobile surface preparation and restoration. Armed with brand recognition, marketing support, reliable American-made equipment, and a self-contained rig that's made to move, you can finally be equipped with a money-making machine that's capable of keeping up with your ambition.
Here is what inspired us to create this exciting business opportunity:

unlimited revenue potential
Our business owners earn, on average, $300 per hour of blasting.
That means if you can run your Dustless Blaster just 20 hours a week, you're coming away with over $300,000 yearly (minus expenses).
With that level of earning potential, it makes sense why many of our customers are happy fully committing to working for themselves. The cash 💸 stacks fast and the profits are all theirs to keep.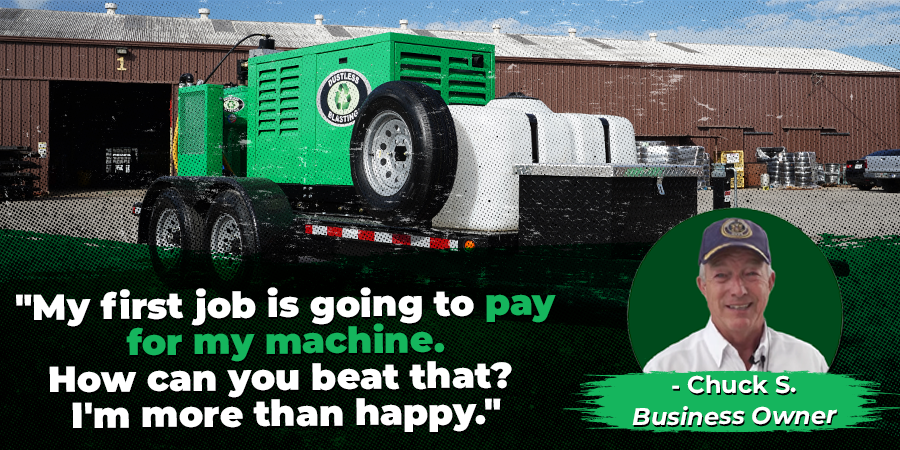 LOW startup cost
The mobile paint-stripping and cleaning industry is valued at over $10 billion annually, with strong year-over-year growth.
Everything in the world is painted, rusty, or dirty. By restoring items, you are providing customers with a valuable alternative to purchasing new. And with a Dustless Blaster, you can do it faster than anyone else in a safe and eco-friendly way.
"I've already got jobs lined up and I haven't even gotten home yet! I'm looking forward to getting home and getting started."
- Lorne A., New Business Owner

LOW startup cost
Unlike most startup businesses, which can cost hundreds of thousands of dollars, you can own your Dustless Blasting equipment for the cost of a pickup truck. Hundreds of contractors have used this remarkably affordable machine to supplement their income and escape their nine-to-five.
Dustless Blasting allows you to make more in an hour than many people make in a day. This is truly a machine that pays for itself in no time. Sooner rather than later, you may be thinking about scaling up.
scalable growth
If you start to get more business than you can handle, scaling up is simply a matter of buying another machine, teaching someone how to use it, and sending them off to do the jobs you can't.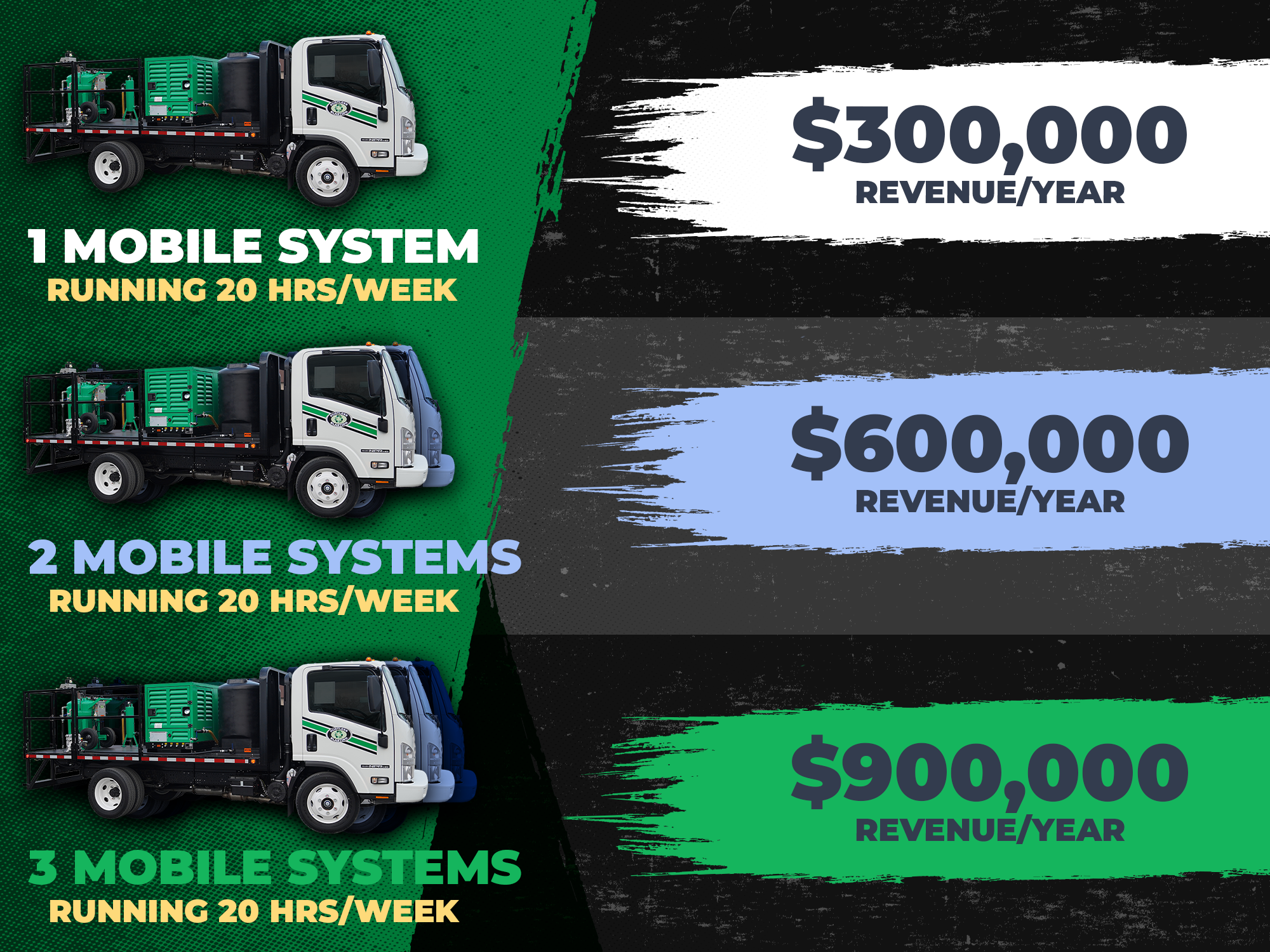 ready for a change?
With services in high demand, a low startup cost, and an easily scalable business model - the income potential of your new Dustless Blasting business is sky high, and you get to decide how far you'd like to go.

Entrepreneurship takes hunger, hard work, and an element of risk-taking to succeed. Benefit from a community of business owners, marketing support, and a trusted brand to help you along the way.