Is Dustless Blasting A Profitable Business?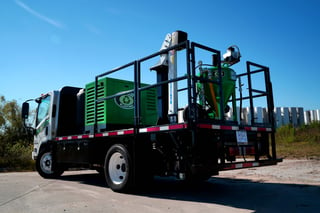 There's no doubt that a successful business needs to be profitable. But is Dustless Blasting a business you can successfully make money in? That all depends on your approach. In this blog post, we'll take a look at what it takes to be successful in the surface preparation industry with one of the most versatile sandblasting machines on the market. Keep reading to learn more!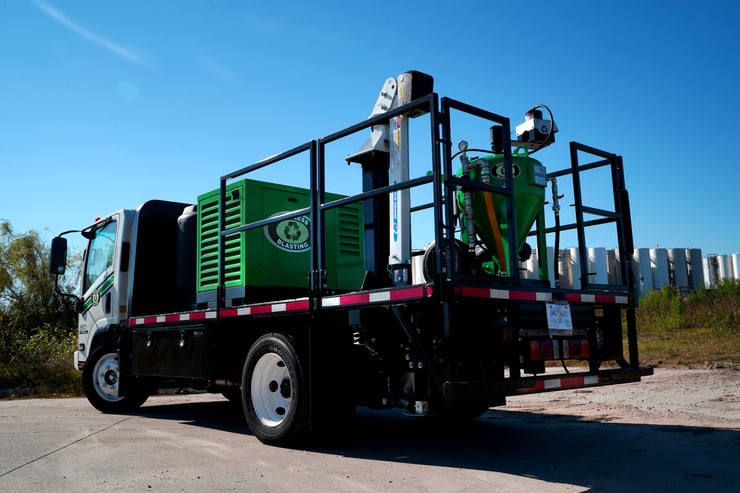 What is the Dustless blasting business opportunity?
When you start a mobile paint stripping and cleaning business with a Dustless Blasting machine, you're able to offer sandblasting services and perform jobs like graffiti removal, car restoration, marine maintenance, commercial work and so much more. Our mobile blasting machines are made to move and come with everything you need to go where the work is.
what can't the dustless blaster do?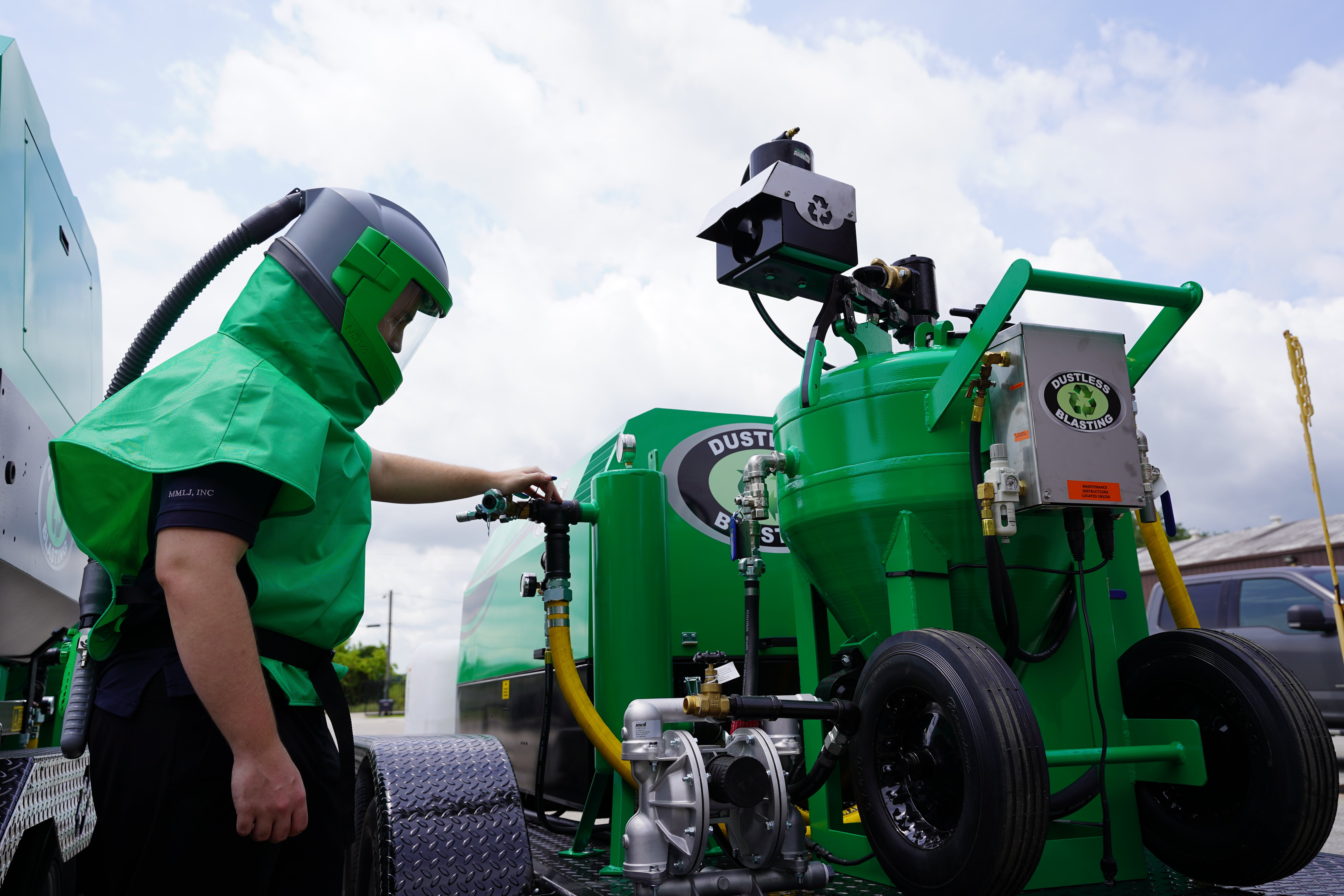 Finally, a machine that's as capable as you are! This equipment is a sandblasting, soda blasting and wet abrasive blasting system all-in-one. No longer are you tied to a machine that only does one thing. When you own a Dustless Blasting business, you have the ability to choose which process is best for each job. This gives you the upper hand on competition - especially in the automotive industry because clients typically prefer wet blasting for body panels but dry blasting for the interior. A versatile sandblasting business means you get to choose between a vast amount of abrasive materials and offer a variety of services. If you're willing to take on a wide range of jobs and use the best process for that job, there's no doubt you'll have a successful blasting business.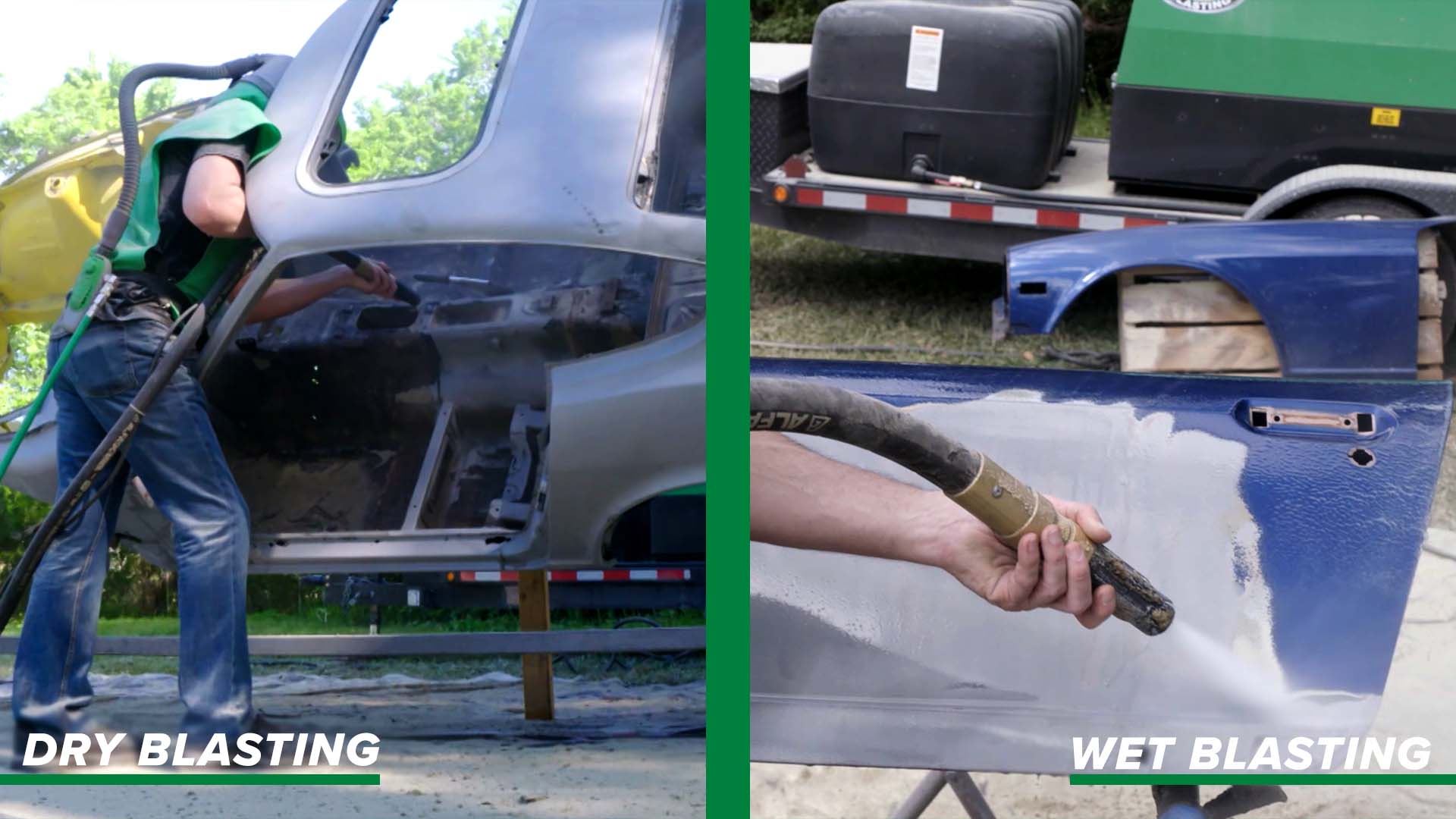 Services You'll Offer
The ability to take on more clients puts more money in your pocket. The Dustless Blasting machine really is limitless which makes finding work much easier. What projects you choose to say yes to is totally up to you, but here are a few ideas!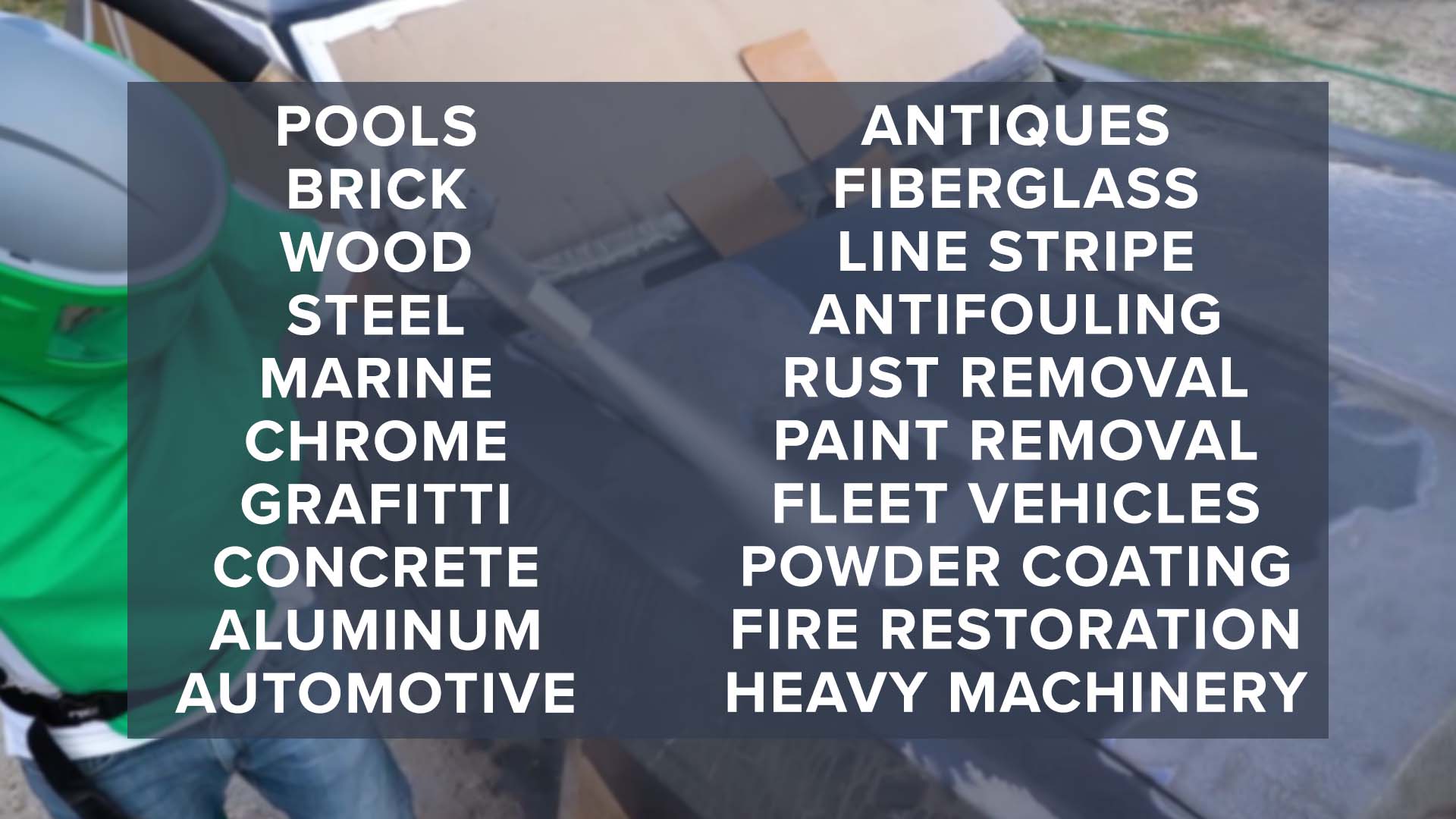 The amount of applications the Dustless Blaster can conquer is what separates us from competitors and makes you successful. You aren't tied down to one industry! Offering a wide range of services means you don't have to worry about competition in your area because there are plenty of jobs to go around. The willingness to tackle any surface or find a niche keeps our business owners booked!
Marketing packages
In order to have a thriving sandblasting business, you need customers. But how can potential clients find your business when you don't have a storefront? This is where digital marketing is key! Having an online presence where people can find out what you do, see your work, book a meeting, get a quote and contact you for services is crucial. We know building a website and managing an online presence can be stressful, which is why we offer custom marketing packages for your business. By taking advantage of our marketing tools, you're making sure customers can find you online and ensuring you'll stay profitable.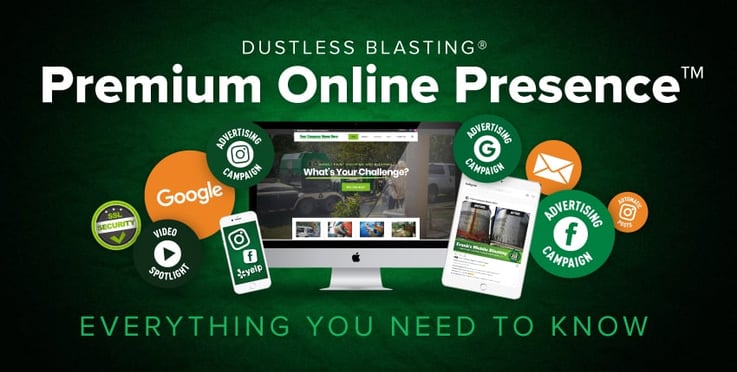 resources you need to succeed
support after the sale
We care about you and your business which is why our relationship continues even after the purchase of a Dustless Blasting machine. We offer support through our Online Academy that has thousands of resources and how-to videos that will help elevate your business. We're happy to help you with any questions you have about your new machine and offer tech support should you need assistance with maintenance.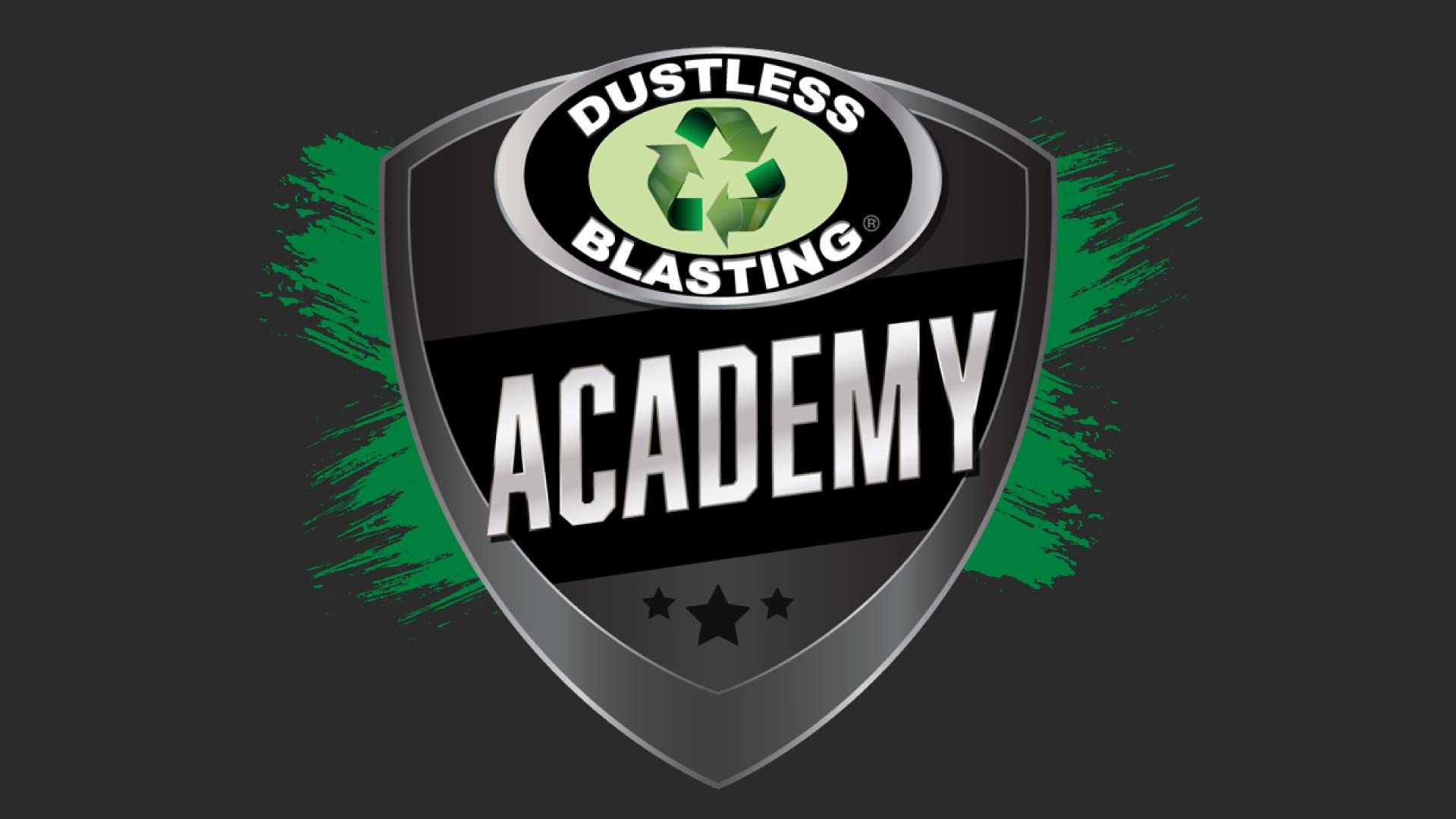 The Dustless Blasting Community
Not only do we care about staying connected with you once your business is up and running, but we also get you plugged into a private Facebook owners group where people share photos of work they've done, get advice on pricing jobs and even team up with other blasters on massive projects; like this Mega Yacht completed by Patrick Grimes and Mark Wenger.
THE ONLINE STORE
There are several products that will make your life easier once you get into the surface restoration industry. From nozzles, to safety gear, make sure you're staying up-to-date on the latest sandblasting technology by viewing our online store.
Purchasing a Dustless Blaster is key for being successful in the surface preparation industry
Dustless blasting is a profitable business that allows you to reap the benefits of your hard work. The best part of it all? It's an industry that you can jump into quickly and easily, if you're open to all the possibilities. We're proud to offer the most versatile blasting equipment on the market and provide additional resources to help get your company up and running. Are you ready to start your own Dustless Blasting company?