Getting Customers for your Blasting Business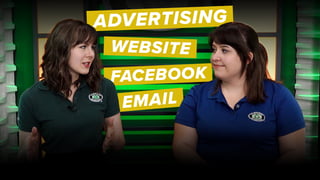 So, you're interested in starting a business with Dustless Blasting equipment.
You might be wondering how you'll get people's attention, land that first job, and start making money.
Luckily, we can help. There are lots of ways to promote your blasting business online, and we're happy to set them up for you. Watch the video below to hear Molly and Brittany chat about the ways we help customers find you.
They'll be your marketing experts and set your business up for success. Think of it as your virtual grand opening!
So, what is included in the Premium Online Presence?
Website
Choose your own domain name (e.g. www.bobsblasting.com).
We populate your website with your contact information, social media links, the areas you service, etc.
As a mobile business owner, you don't have a storefront. Think of your website as your storefront, and your first chance to make a professional first impression.
Adding Photos
Send us your own photos any time and we'll add them to your site (Upload Here).
Showing examples of your work lends credibility to your business and makes potential customers more likely to trust you.
Email
We create up to 5 business email addresses for you (e.g. bob@bobsblasting.com).
Another way to give your business a professional, trustworthy appearance.
Social Media
We set up Instagram and Facebook business profiles for you.
This is another great place to share photos and videos. No special equipment is needed, just use your cell phone to snap pictures and easily post.
You'll have access to these accounts forever, and can post whatever you'd like. In addition, we'll post for you once a week for a year (See Example Posts).
Potential customers will like that you're active on social media. Read more tips on how to get the most from your social media profiles.
Advertising
We run video ads on Facebook and Instagram to target your customers.
We run Google ads for you, too. They look like search results, but are boosted to the top of the page. Read more details about Google Ads here.
Google ads are based on keywords, such as "Dustless Blasting near me" or "best way to strip paint from a tractor."
A 3-month, $1,500 value advertising campaign included in the cost of the Premium Online Presence.
Advertising Renewal
If you want to renew your ads when they expire, we have 3 renewal packages available.
It's not a subscription, and they don't have to run back-to-back either. You can choose to use a renewal package whenever you want.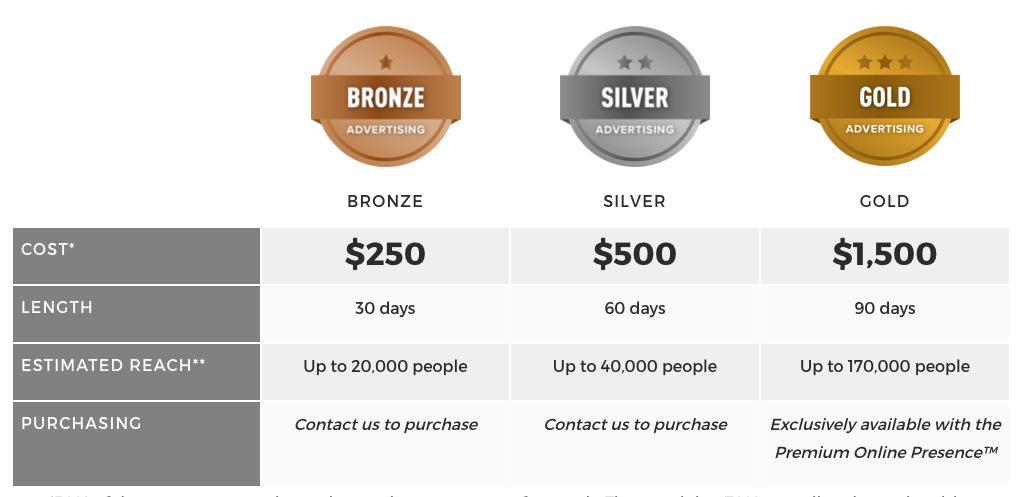 *30% of the cost goes towards our time and management of your ads. The remaining 70% goes directly to advertising spending across Facebook, Instagram (if applicable), and Google Ads.
**With the number of variables (location, time, keywords, etc) please keep in mind all metrics are only an estimate.
Preferred Contractor Status
We refer jobs to you when people contact us looking for blasting services.
Time Savings
Your time is valuable, especially when starting a business.
You don't have to learn to code a website, develop a business plan, or research the most effective keywords you should be using when we've already done it for you.
Want to Get Started?
Anyone who owns a new or used mobile Dustless Blasting machine can purchase the Premium Online Presence.
Contact us at 713-869-2227 or info@dustlessblasting.com to get your marketing package started, and boost your business's potential!