Fighting COVID-19 with Dustless Blasting Equipment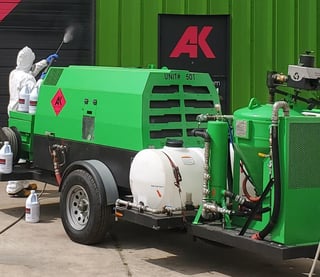 Nearly every company is facing financial challenges due to the current COVID-19 crisis. AK Wet Works, a small, family-owned coatings and sandblasting company, is no exception.
Operations manager Dennis Hotz knew they needed to come up with a creative solution — not only to keep their employees on the payroll, but also to ensure the safety of the local community.
As a longtime customer of MMLJ, AK Wet Works has a small fleet of Dustless Blasting units at their disposal. Although this equipment is normally used for stripping paint, rust, and grime, AK Wet Works retrofitted their machines to spray a disinfecting vapor that's safe, but effective against viruses like COVID-19.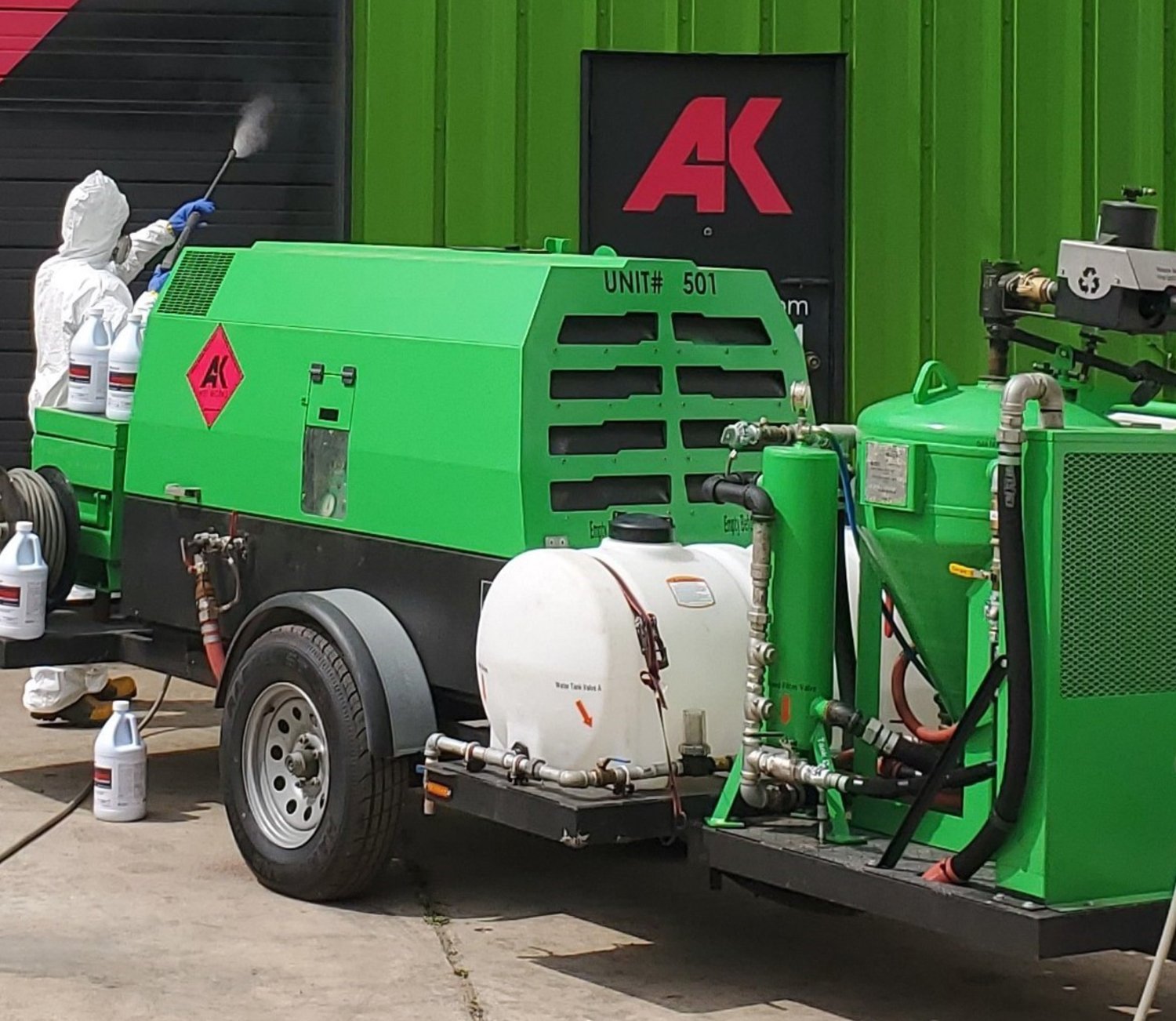 This allows them to disinfect surfaces on a large scale, which is especially helpful for essential businesses like grocery stores and gas stations, which remain open.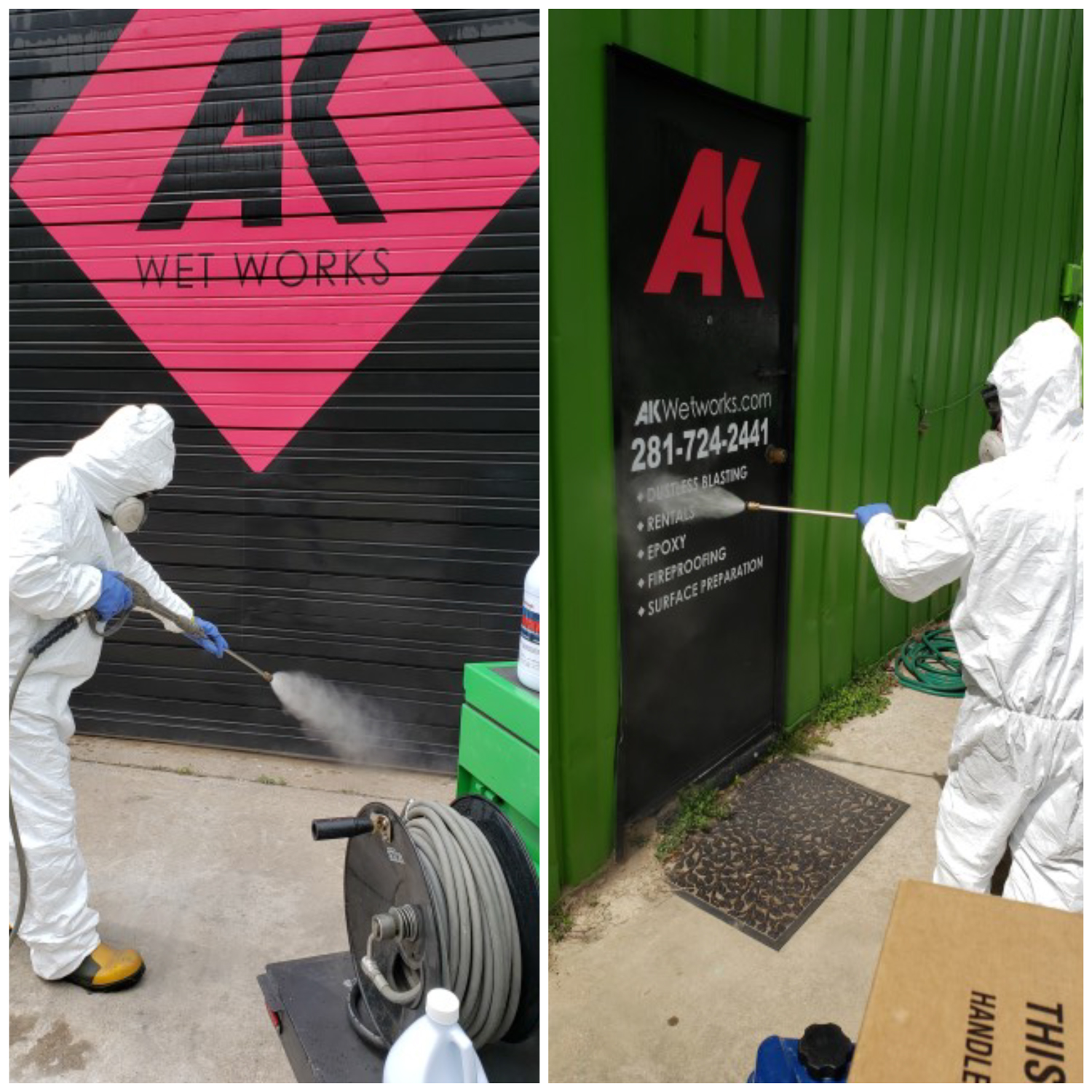 As AK Wet Works reinvents their workflow, they are actually creating new jobs — an incredible accomplishment as the current US unemployment rate skyrockets to nearly 6%.

"We're going to be able to hire lots of employees and make sure that we can go out and get all of these places disinfected" manager Amber Riise said.
At MMLJ, we always say that the Dustless Blaster is the most versatile tool of its kind. Our contractors are always surprising us with their creative jobs. We've seen people restore antique cannons, etch art into concrete, and even blast a missile from the 1940s — but this is a first. We're blown away by how many uses there are for the Dustless Blaster.
MMLJ is proud to be a part of the fight against coronavirus, and will continue to supply AK Wet Works with the equipment they need to keep their community clean and safe.
NOW AVAILABLE: The Dustless Blasting® Vapor Adapter allows you to convert your existing equipment to provide COVID-19 disinfectant services.