Apply disinfectants to protect your community from the spread of disease.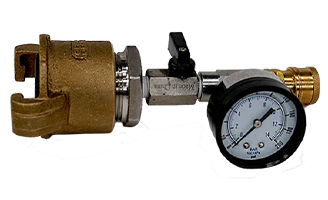 Dustless Blasting Vapor Adapter

®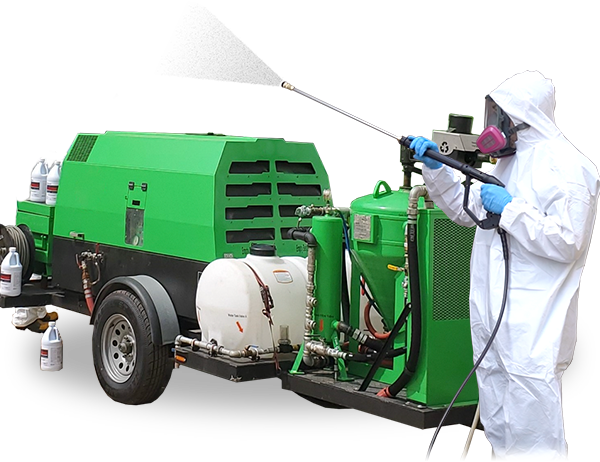 Dustless Blasting Vapor Adapter®
Single and dual models are available.
Features:
Pressure Regulator

Stainless Steel Fittings

Quick Connect Couplers

High Rated 25' Pressure Hose

Wand with vapor nozzle
What's Included:
Instructional Video to install your adapter

Single or Dual Operator Adapter

One or Two wands with high pressure hose
Preventing the spread of disease during the COVID-19 pandemic.
During this crisis, our inspiring business owners showed the good side of humanity. They kept their communities safe by providing disinfection services.
Demand continues for this crucial service, and you can provide it with the Vapor Adapter.
Frequently Asked Questions
Answering your questions about Vapor Adapter Equipment.
Join the fight against disease in your community.
With any Coronavirus (COVID-19) decontamination strategy, any application needs to take into account the most current and updated guidance issued from applicable sources, including but not limited to, OSHA, EPA, and the Coronavirus Task Force, etc. Given the novel nature of Coronavirus (COVID-19), MMLJ, Inc. disclaims any and all warranties and/or representations related to any product and/or application's effectiveness.