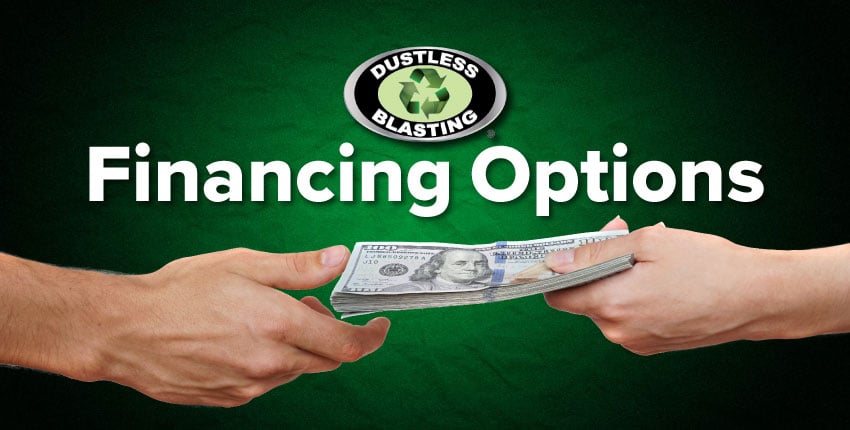 Why Finance?
Financing your Dustless Blasting® equipment is a great idea. As opposed to investing a huge amount of cash up front, a predictable monthly payment allows for flexibility in your budget. Read more in The Advantages of Financing.
Credit Score
A great place to start is understanding your credit score, which is the starting point for any lending institution to evaluate you. You can learn more about your personal credit at sites like AnnualCreditReport.com, CreditKarma, or sometimes even your bank's website.
Keep in mind that these different sites may use different credit scoring systems. If you finance through us, the decision is based on your FICO credit score, which could differ from other scoring systems.

Read on to explore the many ways you can secure funding!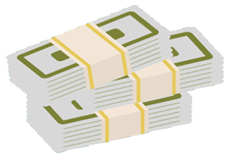 1.) Equipment Financing
Dustless Blasting is happy to offer a financing option for your purchase. Our lending partners can provide you with affordable monthly payments that fit your budget and allow you to get started right away.
Who is a good candidate?
This is a great option for those who want to move fast. Once you are pre-approved, you will generally receive funding in less than 7 business days. Keep in mind that existing businesses have the easiest time securing financing. For start-up businesses, the decision is based 100% on the owner's personal credit history.
Tax savings.
100% of your equipment purchase price will be tax deductible under tax code section 179 — read more about this money-saving tax break here! You can also deduct the full depreciation of the equipment in the first year that you own it, which can save you thousands at tax time.
In summary:
Get pre-approved quickly and easily! Approvals are usually processed within a business day. **Note: our financing is only available in the USA.**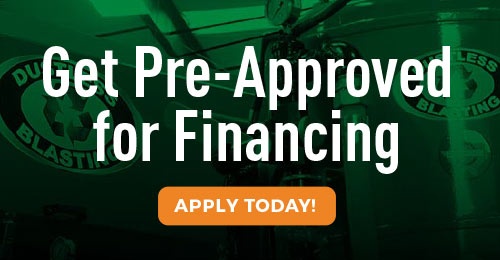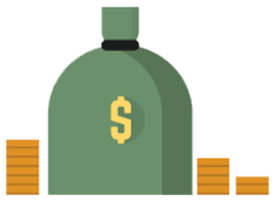 2.) Home Equity Loan
Home equity is the difference between your home value and the amount you currently owe. For example, if your home is valued at $300,000 and you owe $200,000, this would qualify you for a loan amount up to $100,000.
Who is a good candidate?
A home equity loan is an excellent option for people who are looking to be their own source of financing, and have positive home equity. Generally, this option often gives you the lowest monthly payment because loan terms are often long.
Home equity loans are easier to get.
From mortgageloan.com, "Traditional small business loans can require a lot of paperwork. A bank may require a projection of income and finance for the business, personal financial statements, business lease, business plan, and three years of tax returns, among other things." In contrast, home equity loans can be much easier to get, provided that your income, credit score, and equity are acceptable.
Low interest rates.
Because your home is used as collateral, home equity loans offer very low interest rates...much lower than any personal loan or cash advance.
In summary:
Generally gives you the lowest monthly payment
A longer process — home appraisal can take 30–90 days
Low interest rates
Interest is tax deductible
Own the title to your equipment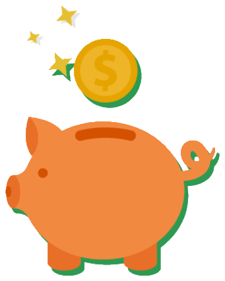 3.) Borrowing Against 401(k)
The money in your retirement account is your own money that you put away, and a 401(k) loan gives you access to it.
Who is a good candidate?
Taking a loan against your retirement is a great option for people who have contributed over an extended period of time and want to self finance their new business opportunity. Though the loan must eventually be repaid with interest, you are paying that interest back to yourself and not to a bank. The downside of taking a 401(k) loan is that you remove that money from investment in the market, forfeiting its potential gains for a while.
No credit checks.
There is actually no lender involved with a 401(k) loan. Since you're borrowing from yourself, no credit check or lengthy application is needed. This makes the process very quick — most applications can be completed online and you can have funding within a couple of days.
In summary:
No lengthy evaluation and no credit check
The process is typically only takes a few days
Most plans have no pre-payment penalty
Generally must be paid back within 5 years
Own the title to your equipment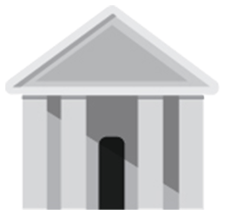 4.) Local Credit Union
Who is a good candidate?
A credit union is generally available to civil servants or employees of a specific organization. These institutions are owned by their members and have slightly different rules than large chain banks. Members often find that credit unions offer more favorable rates, and extend more credit, than large banks.
Easy to get financed.
All Dustless Blasting mobile machines come with a title. This is attractive for a credit union as they are often willing to lend provided there is legitimate collateral.
In summary:
Generally lower fees and lower interest rates than banks
Emphasis on customer service
Not everyone is eligible to become a credit union member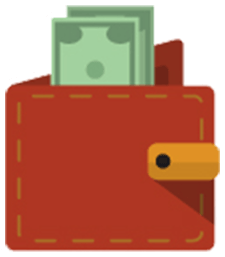 5.) SBA Loan
Who is a good candidate?
Securing an SBA loan is thorough and lengthy process. These loans are good for people who are ready to provide a full business plan and actively participate with a counselor, and who don't need funding right away. www.SBA.gov is an extensive resource to learning more about a start-up loan from the SBA organization.
Guidance and resources
Loans are just one of the many ways that the SBA helps improve the U.S. economy. Lendingtree.com says: "The SBA offers would-be entrepreneurs and existing small business owners counsel, connections, and opportunities to help support small businesses." The SBA is there to help you succeed with your new business endeavor.
Great for start-up businesses
For new entrepreneurs without a lot of experience or business history, getting approved at a traditional bank can be challenging. The SBA makes capital more accessible to brand-new business owners, but interest rates may be higher than other financing methods.
In summary:
Counselors and resources are available
Government grants may be available
3–12 month process
Interest rates may be higher than other methods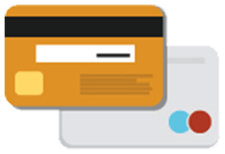 6.) Promotional Credit Card
Many promotional periods on credit cards last for 12-24 months and offer a 0% interest rate. This is a very economical way to purchase one of our stand-alone machines. The amount you can borrow on the card will be based on your credit score and income.
Who is a good candidate?
Credit cards are the perfect option for those who are comfortable paying off the balance within the promotional period, but be aware that interest will be due if it takes longer to pay it back.
In summary:
Often have a 0% interest promotional period
Sign-up bonuses may be available
Generally must be repaid in less than 12-24 months
---
No matter which method of financing you go with, we're happy to help you on the journey to owning your own business. A good place to get started is getting pre-approved for financing — this will give you a good idea of how much you can borrow!