Real-Life Jobs: What Can You Do with Dustless Blasting?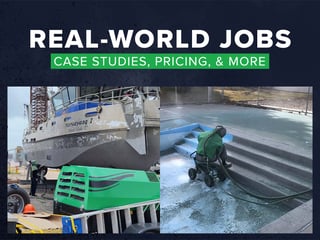 Sure, you can watch us demo the machine on small parts all day long...but you want real-world examples. What are actual business owners blasting?
Let's jump into some case studies. Click on any of the jobs below to get more information, including a pricing breakdown.
marine vessel maintenance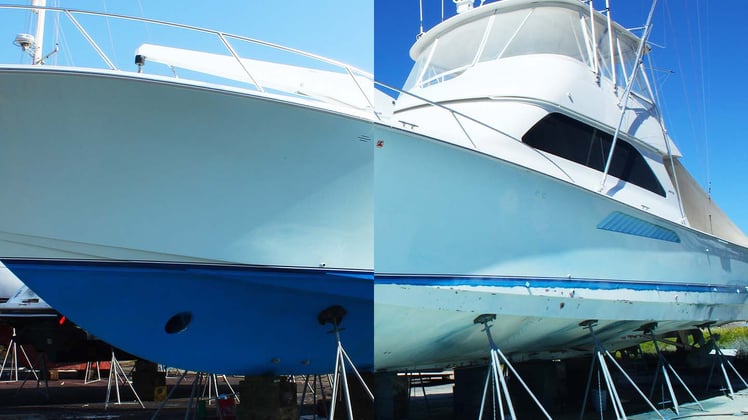 Discovering blisters on the fiberglass gel coat of this 54-foot yacht called for a swift and efficient solution. DUSTLESS BLASTING® equipment stood out as the best choice to solve this problem.
The blast crew removed antifouling paint and opened gelcoat blisters on the boat's hull in just one workday.

swimming pool maintenance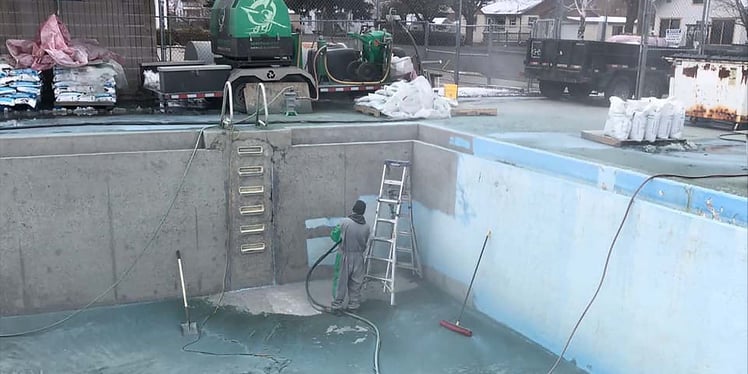 An Idaho-based Dustless Blasting equipment to remove paint from two large in-ground concrete pools.
Despite challenges like weather and coating strength, this blasting business removed 6000 sq ft of paint from the pools in just 2 weeks, resulting in a major profit.
fleet maintenance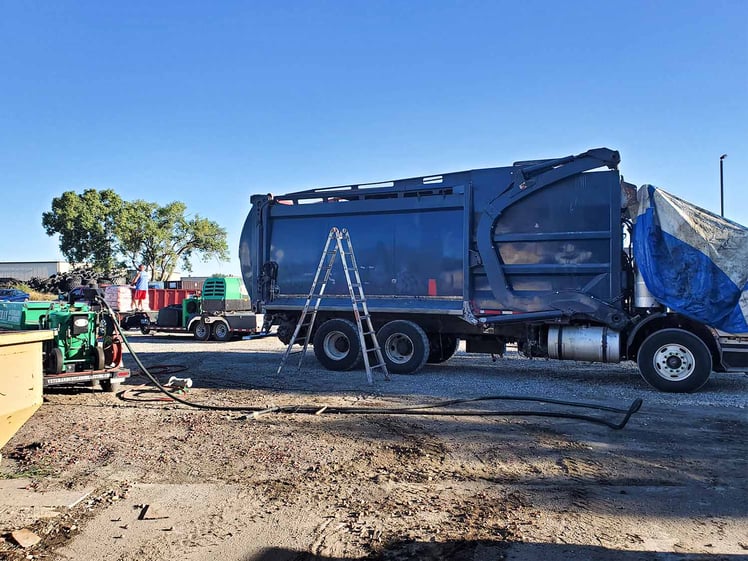 Fleet maintenance is a thriving industry across the nation. Whether it's garbage fleets or trucking and delivery fleets, Dustless Blasting businesses have the power to transform a single job into a consistent source of income.
"This was my actually my eighth trash truck job for this company. They have 60 total and I do 1-2 a month. Each truck takes about 8 hours and they also have me do large dumpsters that take about 20 hours."
infrastructure maintenance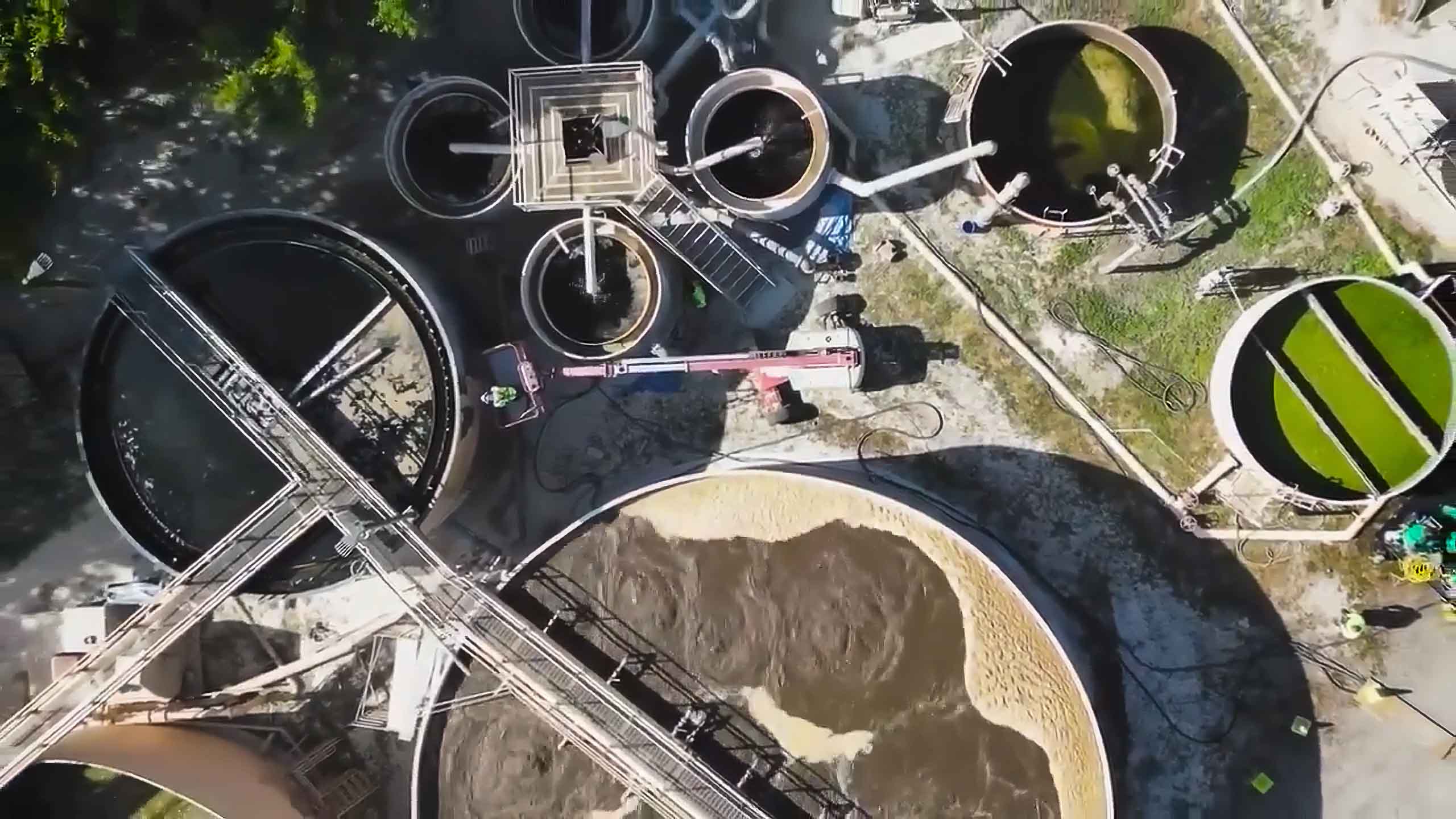 Two experienced Dustless Blasting businesses collaborated to tackle an industrial-scale wastewater treatment plant project.
With the help of DUSTLESS BLASTING® equipment, this crew successfully completed the challenging project of stripping and painting a sprawling water treatment facility within their allocated 10-week timeframe.
MORE JOB EXAMPLES
Check out our constantly refreshed collection of job examples, provided by actual Dustless Blasting businesses. Explore the many success stories and see how our equipment is making a real impact in various industries.