What kind of jobs are people REALLY doing with Dustless Blasting?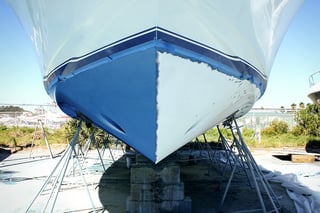 Sure, you can watch us demo the machine all day long...but you want real-world examples. What are actual business owners blasting on a daily basis?
Now, let's jump into the case studies.
1. Stripping Graffiti from a Historical Bridge
Austin, TX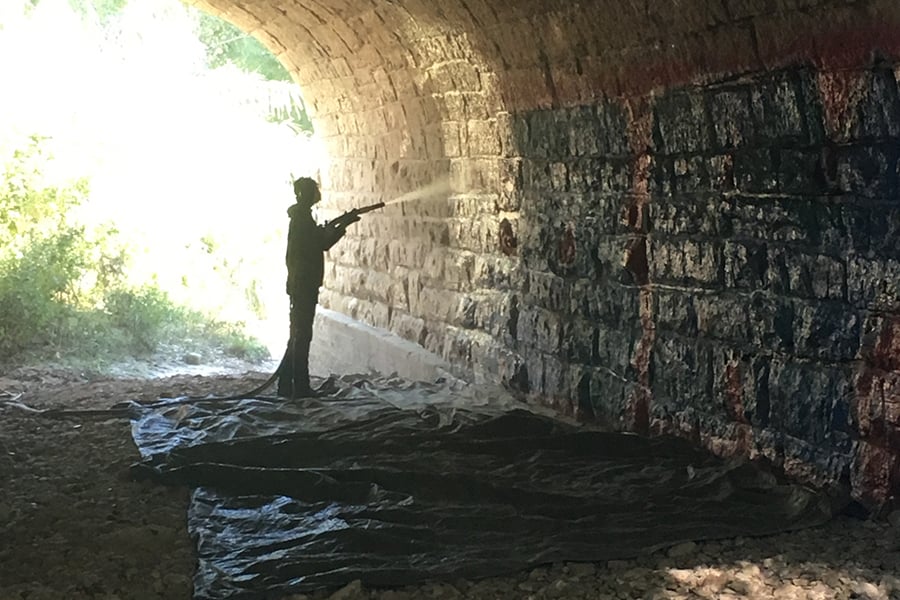 Colin J. had the opportunity to remove some unsightly graffiti from a historical bridge in a challenging location.
When blasting near a body of water, stray debris becomes a major concern. Because Dustless Blasting can be easily contained, it's the perfect choice for environmentally sensitive areas such as this one.
"We worked closely with the chief environmental officer for the city, as we were a few feet from a water course."
Preservation of the historical landmark was of utmost importance. Other methods could destroy the substrate, but the wet process ensures that the surface will be preserved with no texturizing or pitting.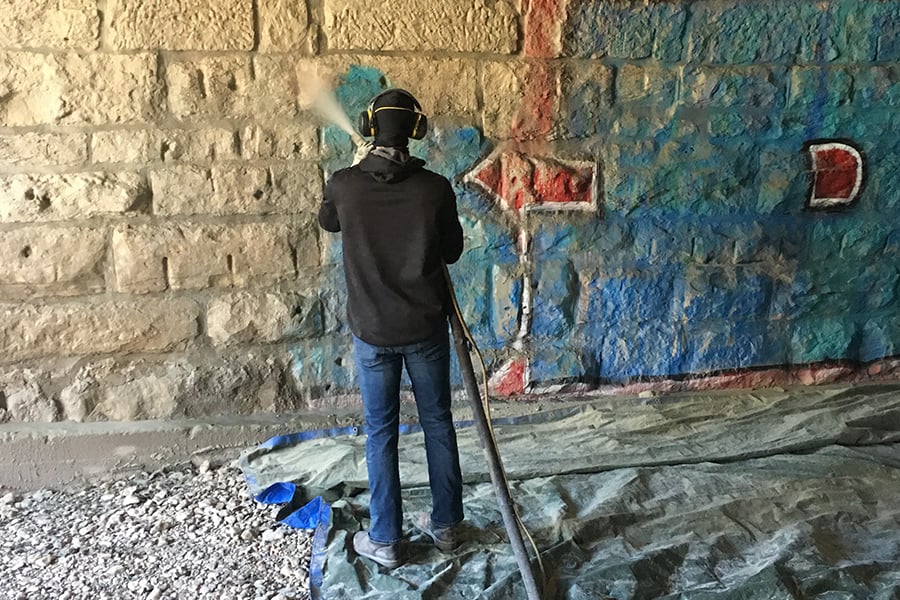 Here's the best part: removal of the graffiti went faster than anticipated, so this contractor was able to make about $2,127 in just 4 hours.
2. Blast, Re-Stain, and Re-Seal a Concrete Walkway
Saginaw, MI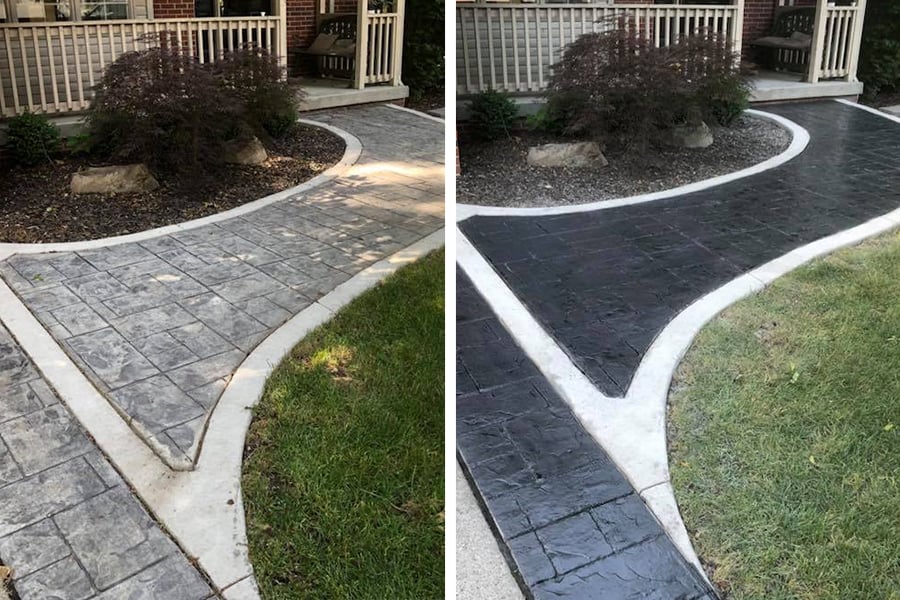 Jon M. has added concrete staining and sealing to his arsenal of services.
"The color in the [old] pour was not integral. Blasting removed the topical coloring along with the old sealer. Used a medium gray for coloring, then antiqued it in black. The pads were then sealed with Deco Guard 25% high gloss sealer."
Some services related to blasting are priming, painting, staining, and power washing. By offering one or more of these in addition to blasting, you can become a one-stop shop.
This not only offers convenience to your customers, but also creates additional revenue streams for your business.
A customer might be happy to pay a little more if you prime his project car when you're done blasting, as seen in this video.
3. Blasting a 54' Viking Yacht
Galveston, TX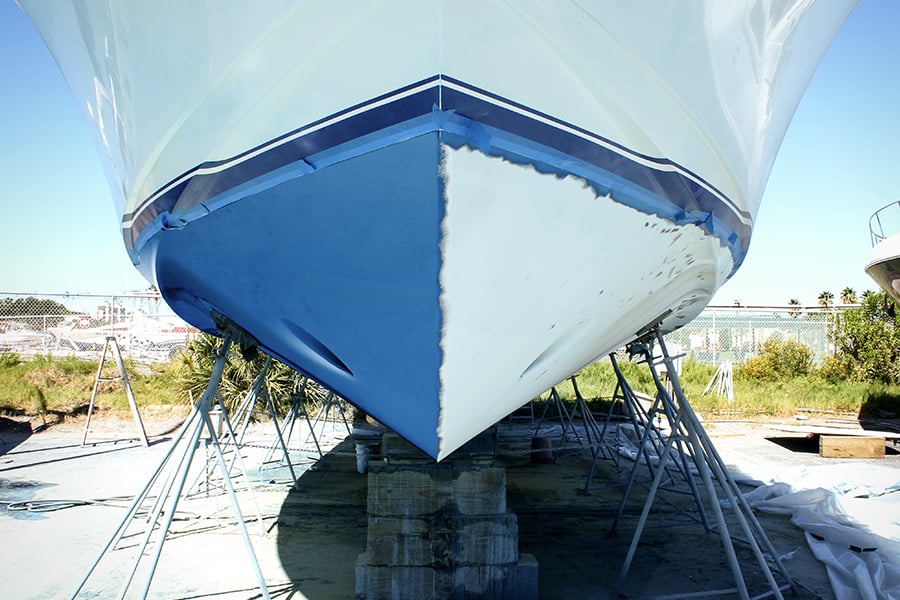 Antifouling paint needs to be removed from the 54 foot Viking yacht, so that a new layer can be applied. Many blisters had also developed in this fiberglass gelcoat. These blisters needed to be opened up for repair.
This is part of regular hull maintenance that must be done periodically to any boat. There are over 12 million registered boats in the United States alone!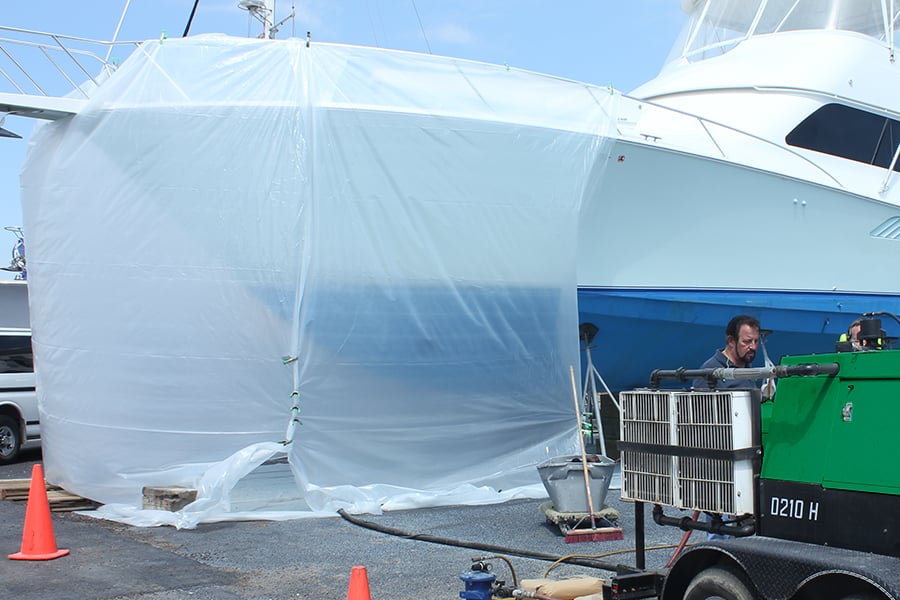 Creating a plastic tent is a simple and inexpensive way to contain any stray media. The plastic for this project only cost about $40, so the contractor was still able to profit $3,080 in 10 hours!
4. A Rush Job on Powder Coated Rims
Nova Scotia, Canada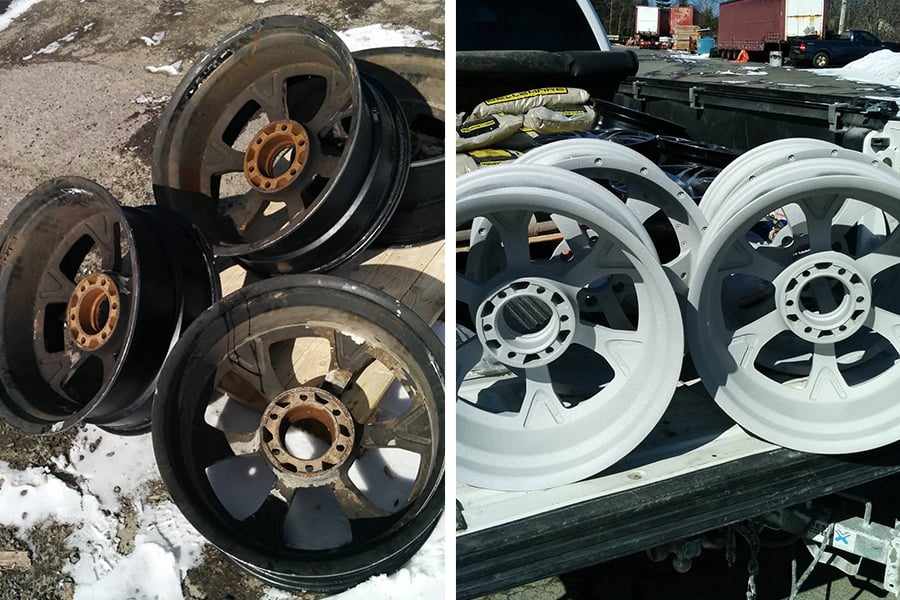 Our mobile Dustless Blasting machines are also capable of dry blasting, which may be necessary when the weather is freezing or below freezing. Note the snow on the ground — Jim D. chose to blast dry in these conditions.
Remember, as a contractor offering a premium service, you can upcharge when necessary. He was able to charge 50% more than his usual rate, because the customer was in a big hurry.
"I charged [the customer] $75 a rim. They wanted them done ASAP, so they got the ASAP price. I picked the rims up and delivered them back within 2 hrs. They were happy with my service."
$254 for just an hour of blasting really isn't too bad, is it?