Soda Blasting Equipment: What You Need to Start Soda Blasting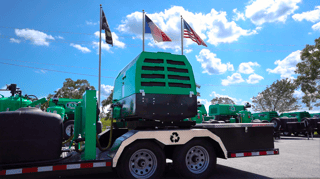 Soda blasting is an incredibly versatile method of surface preparation that will help you take down almost any coating that comes your way. While it removes the top layer(s) of coating, it will also be acting as a cleaning agent for the substrate. Though it may seem like there are a lot of moving pieces involved in soda blasting, the process is fairly simple and we can show you just how it's done and what is required. There are only 5 major components that are necessary for soda blasting.
Air Compressor
First you will need an air compressor that is capable of producing the appropriate amount of air needed for the nozzle size and type you are using. Inadequate air supply can greatly reduce performance and efficiency at the blast site.
The air compressor attached to out DB mobile trailers will allow you to blast both wet and dry. It will also give you the flexibility to attach air tools and paint guns so that you can start and finish any job.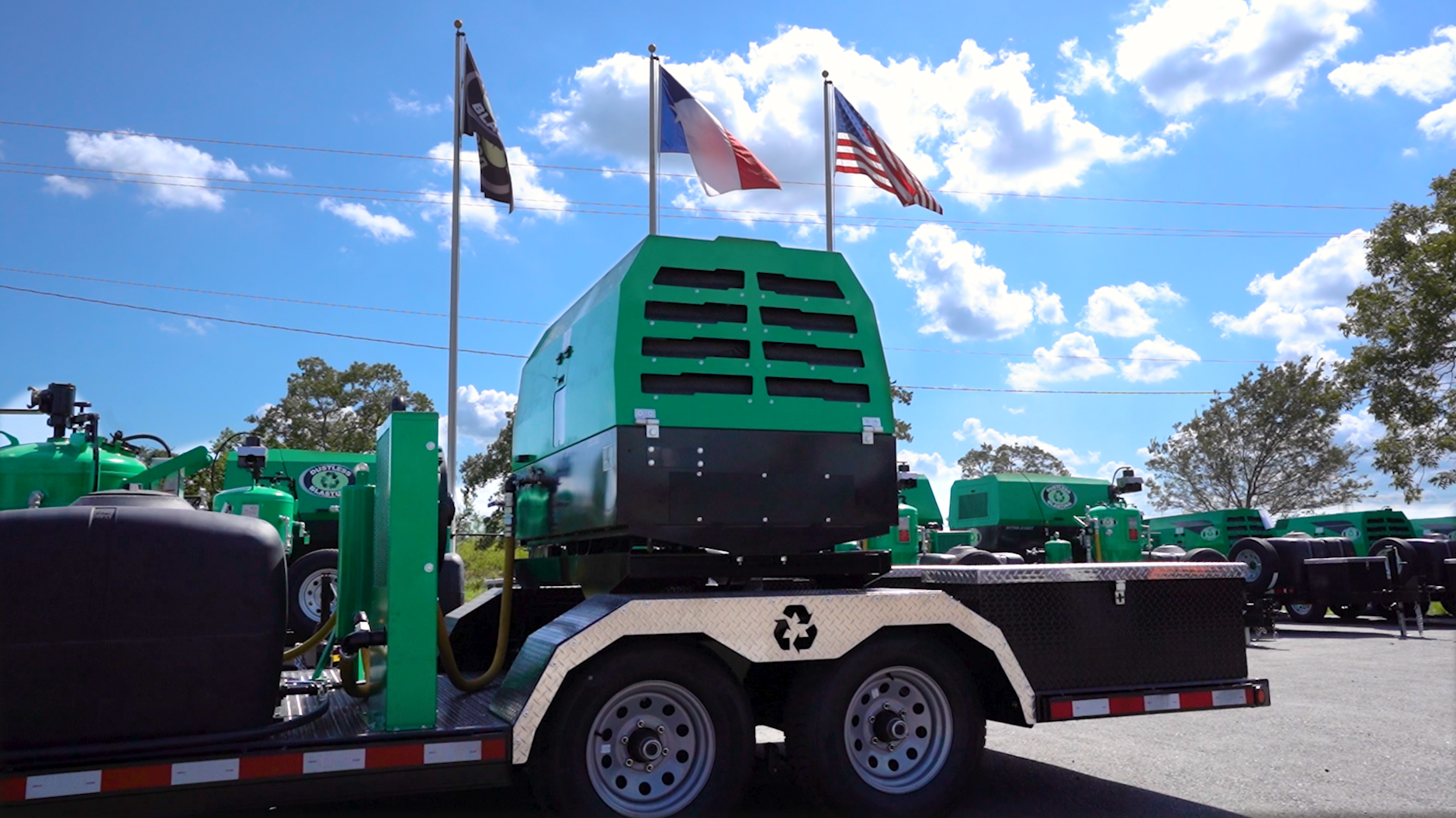 Air Cooler and Moisture Separator
Your air drying and cooling system will provide help for you in a variety of ways on the blast site. It will help prevent any clogs that may occur from dampened abrasives getting stuck in the blast pot or hose. These clogs would also cause more blast media than necessary to be used. By eliminating moisture inside the blast pot, your air drying and cooling system will also reduce the chances of flash rust occurring. Be sure that your system is capable of matching the CFM that your air compressor puts out.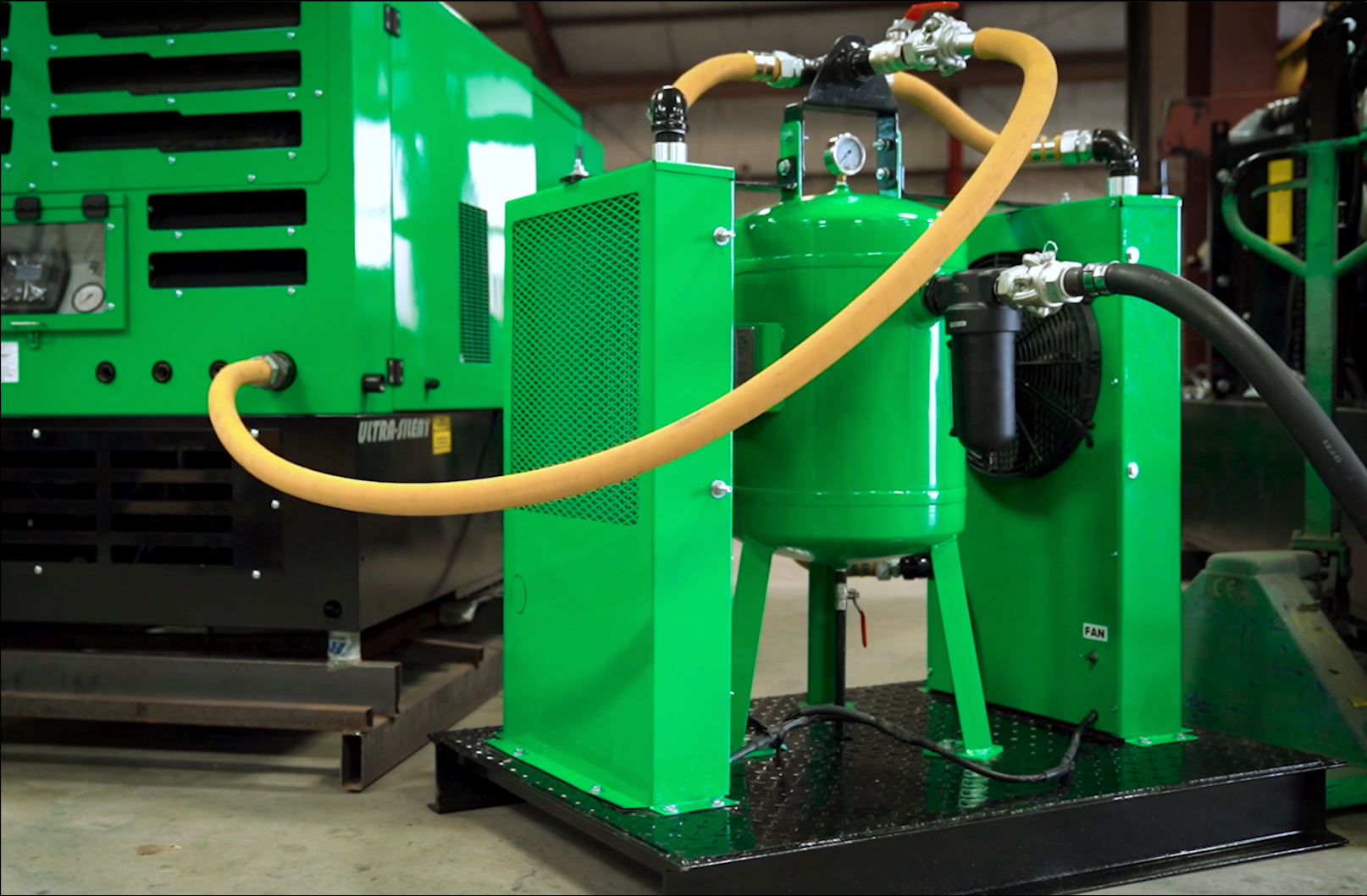 A Blast Pot, Hose, and Nozzle
The blast pot is where the abrasive is stored during the blasting process. The abrasive will then be forced out through the hose and nozzle via the air compressor. There are many different blast pot sizes available in our online store to help you take on any job that comes your way. We also offer multiple blast nozzles that when used at the correct time, will help accelerate the blast process and increase your efficiency on the job. For instance, using a Short Venturi Nozzle will help when the job calls for precision and spot blasting, while a Fan Nozzle will help you cover a larger surface area in a shorter amount of time.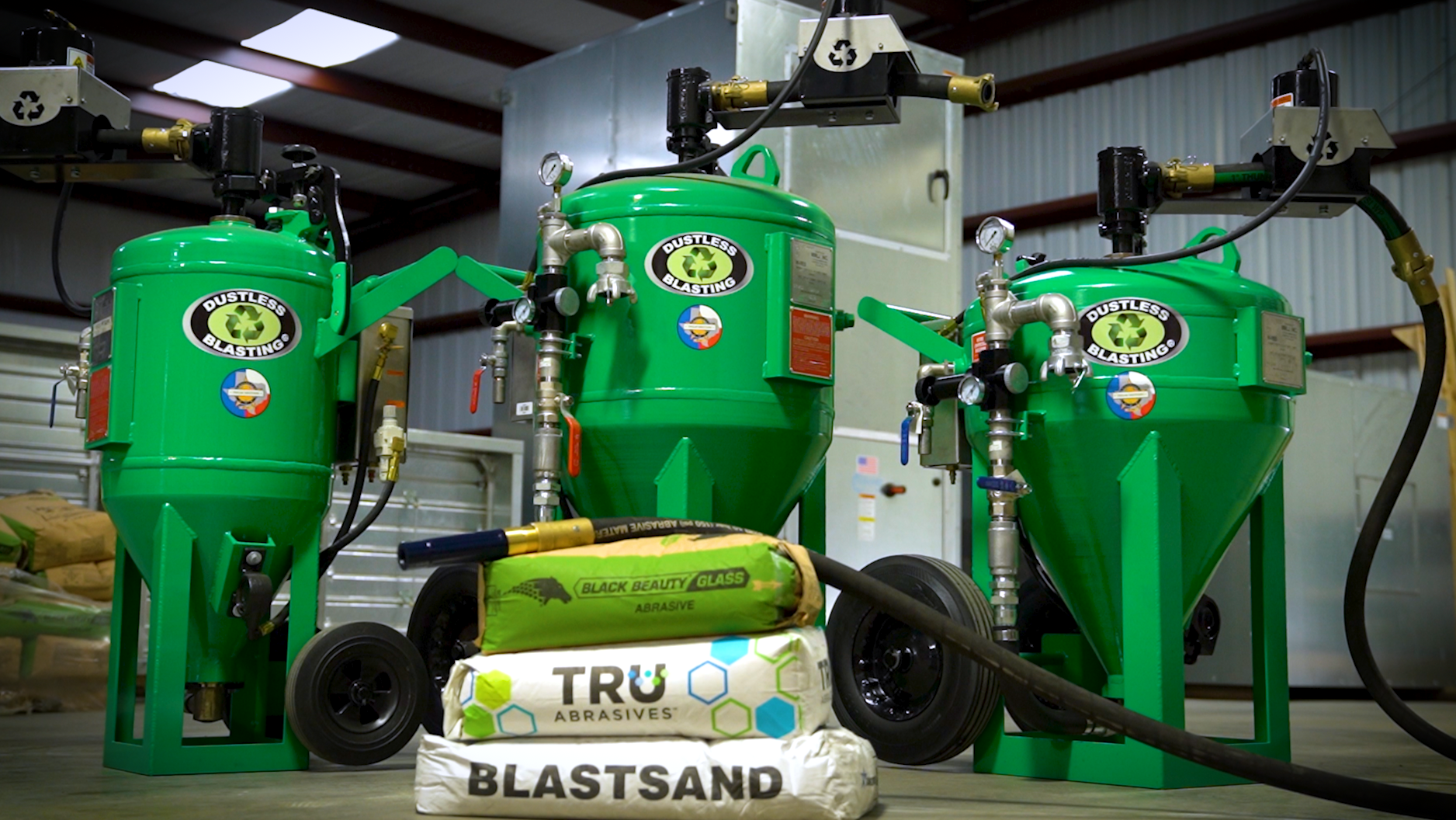 Sodium Bicarbonate (Baking Soda) or other blast media
Soda blasting is a form of abrasive blasting that uses baking soda as the main form of blast media. Baking soda is one of the most effective forms of abrasive blasting because with one pass of the blast hose you will have removed the coating and cleaned the surface beneath it. Because baking soda is typically harder than the unwanted layers and softer than the substrate, this allows soda blasting to effectively remove contaminants without harming the surface beneath.
CLICK HERE TO LEARN ALL ABOUT SODA BLASTING IN
THE ULTIMATE GUIDE FOR SODA BLASTING: EVERYTHING YOU NEED TO KNOW
Personal Protective Equipment (PPE)
The Dustless Blasting® process is far safer and cleaner than traditional blasting methods. This means that in open air, full PPE is not required. However, we do recommend that, at a minimum, you wear:
Eye protection, such as a face shield or safety glasses
Hand protection, such as leather gloves
Ear protection, such as earplugs or earmuffs
PPE is recommended to make the blasting process a more comfortable experience. Reducing noise and keeping your eyes and hands protected will ensure that your project is blasted as efficiently as possible.