International Financing Options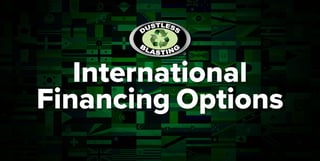 International Financing Options
We love when our customers can take advantage of our quick and easy financing. Though we unfortunately can't offer financing outside of the USA, we've put together some resources for our international customers.
We work with your bank
If you can secure financing outside of the USA, we can accept the international funds.
We ship worldwide
Remember, we can ship directly from our factory in Houston, TX to anywhere in the world!
Ideas for Financing
Financing options will vary from country to country, but here are some ideas you could explore:

Credit Score
Credit scores reflect the creditworthiness of U.S. citizens. Other countries have their own systems to judge whether borrowers are likely to pay off their debts.
If your country has a similar scoring system, understanding it — and finding out your score — is a good place to start.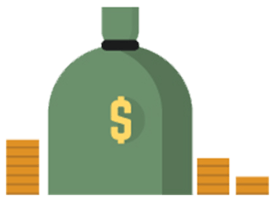 Home Equity Loan
Home equity is the difference between your home value and the amount you currently owe. For example, if your home is valued at $300,000 and you owe $200,000, this would qualify you for a loan amount up to $100,000.
From mortgageloan.com, "Traditional small business loans can require a lot of paperwork. A bank may require a projection of income and finance for the business, personal financial statements, business lease, business plan, and three years of tax returns, among other things." In contrast, home equity loans can be much easier to get, provided that your income, credit score, and equity are acceptable.
If home equity loans are an option for you, they can be an easy and low-interest way of getting the funds you need.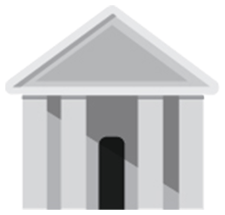 Local Credit Union
Credit unions can be a great alternative to a traditional bank for securing a loan. Members often find that credit unions offer more favorable rates, and extend more credit, than large banks.
All Dustless Blasting mobile machines come with a title. This is attractive for a credit union as they are often willing to lend provided there is legitimate collateral.
According to the World Council of Credit Unions (WOCCU), at the end of 2014 there were 57,480 credit unions in 105 countries.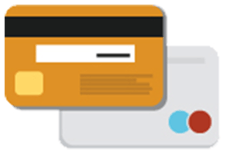 Promotional Credit Card
Many promotional periods on credit cards last for 12-24 months and offer a 0% interest rate. This is a very economical way to purchase one of our stand-alone machines. The amount you can borrow on the card will be based on your creditworthiness and income.
Credit cards are the perfect option for those who are comfortable paying off the balance within the promotional period.
---
No matter which method of financing you go with, we're happy to help in any way we can.