Farm Equipment Maintenance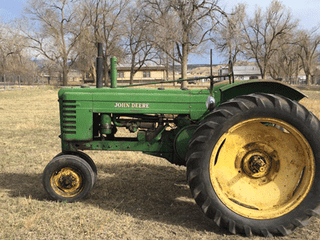 There's much maintenance to be done as farmers gear up for planting season. Tractors, excavators, harvesters, and other equipment I probably couldn't even identify are in need of repair, repainting, degreasing and surface cleaning. That's where Dustless Blasting comes in.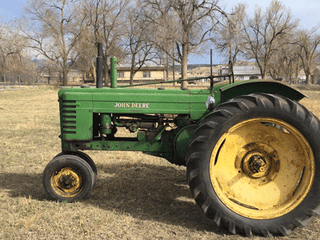 Dustless Blasting has brought countless pieces of heavy equipment back to life.
This innovative machine can remove paint, primer, heavy rust, oil, grease and grime in one step.
We have a nationwide network of contractors who use our state of the art equipment to service their community's paint removal, surface cleaning and restoration needs!
Our Dustless Blasting units are mobile, so many of our contractors can come to you and blast your equipment at your location. The Dustless Blasting process naturally suppresses dust, which helps ruduce environmental impact.

If you you're in need of surface cleaning anything from farm equipment to grain silos, your local Dustless Blasting contractor is ready to assist you! To find a Dustless Blasting contractor near you, Google it, or give us a call during regular business hours at 800-727-5707.
Do you want to make money stripping farm equipment, classic cars, buildings, traffic stripes, graffiti, boats and more?
Dustless Blasting is a high profit, mobile business opportunity with a relatively low startup cost and overhead!
Download the Profit Potential sheet to see real-life jobs that our Dustless Blasting contractors have done, and how much money they've made!