Dustless Sandblaster for Sale: New vs Used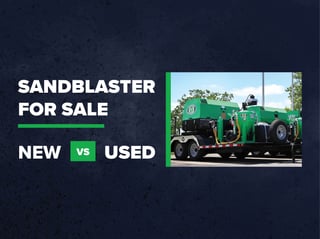 Dustless Blasting produces the most versatile sandblaster for sale on the market. A common question we get is, "Should I purchase a new or used sandblasting machine?" It's an important decision that requires a lot of thought and consideration. The sandblasting equipment you decide to purchase will be the main tool for success if you're starting a new mobile blasting business or if you're looking to enhance the production of work for your existing company.
Whatever the case may be, there are a few factors that you should take into account before taking this step and finalizing your decision. We're here to help you take control, address your concerns, and make the best decision for you and your business because after all, you're investing in your future!
---
Saving Money…but at What Cost?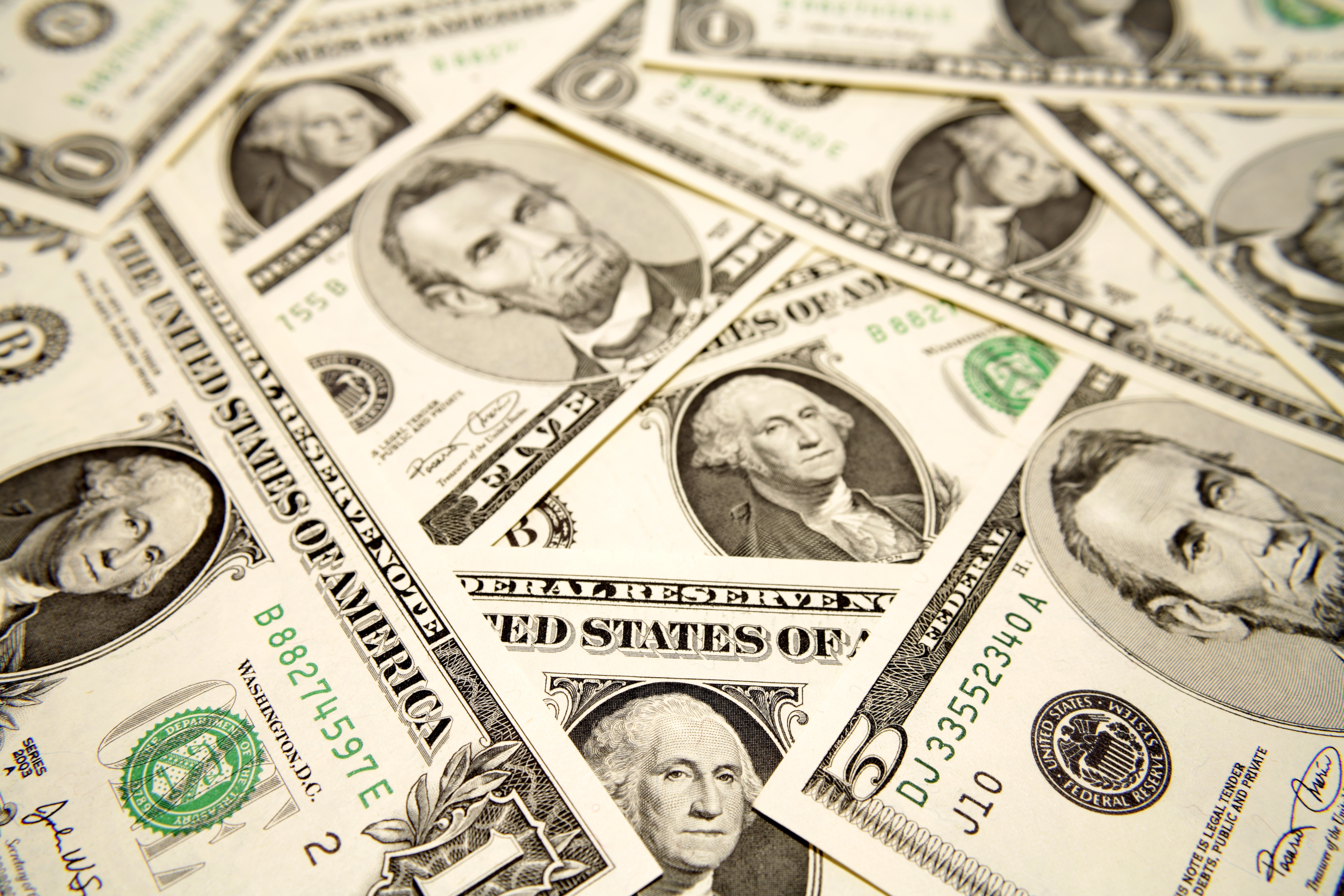 You will most likely think, "I'm getting a great deal," for a secondhand Dustless Blasting® machine. While this can be an enticing reason to purchase a used sandblaster for sale, you shouldn't let it be the determining factor in your decision-making process for a few reasons:
The seller isn't always forthcoming about the true condition of the sandblasting equipment, and it can be hard to determine what routine maintenance, if any, has been properly performed on the equipment. Routine maintenance is a necessity when it comes to keeping your sandblaster running smoothly. If the seller didn't service their machine regularly in the past, it could compromise the system - forcing you to spend money on costly replacement parts that otherwise wouldn't have been damaged.

Dustless Blasting machines include a lifetime warranty on the blast pots, which you will not receive if you purchase the blaster used. You could end up spending more money on new parts for the compressor or blast pot without warranty - when you could buy new with confidence that your machine will be taken care of.

Getting the title from the seller can be a lengthy process, especially if the seller still owes money to the lender. Unfortunately, you could find yourself waiting for a title and therefore legal ownership of the machine. Our turnaround time for getting you a brand-new blasting system is usually less than one week.
---
Warranty Goes a Long Way
Ask yourself, is it more important to take a chance on the equipment's performance for what may seem like a better deal at the time? When you purchase directly from Dustless Blasting® you get assurance that your new blasting equipment is free from defects. You are backed by a lifetime warranty on your blast pot, 5 years for your compressor, and 3 years for your motor. This is the main reason our clients decide to purchase from us - because they want the security that only our warranties provide. When purchasing used equipment, you lose the added benefit of receiving warranty on all the components that make up your machine, since warranty is non-transferable.
---
Do I Need Dedicated Technical Support?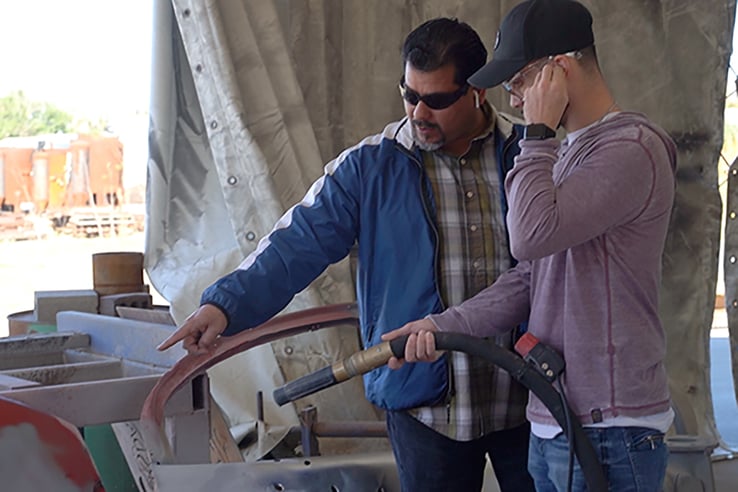 Every direct purchase from Dustless Blasting® comes with full factory support on our mobile units and standalone blast pots. You don't have to worry about the stability of your blaster when purchasing new like you do when going with a used system. If you experience any maintenance questions, our technicians are here to assist you over the phone. From startup/shutdown procedures to job-related questions, our dedicated tech support is reliable and readily available to offer a helping hand whenever you need one!
We also have an owner support page with manuals on our site to provide you with additional information and guidance on your new blasting equipment, compressor, and other parts. There are also helpful videos on our products that you can view to optimize your equipment's performance. You can also learn more valuable information by visiting The Dustless Blasting Academy resources page which will guide you in many processes such as finding the right nozzle, choosing the right abrasives, or how to switch from wet to dry blasting.
---
The Value of Improvements and QOL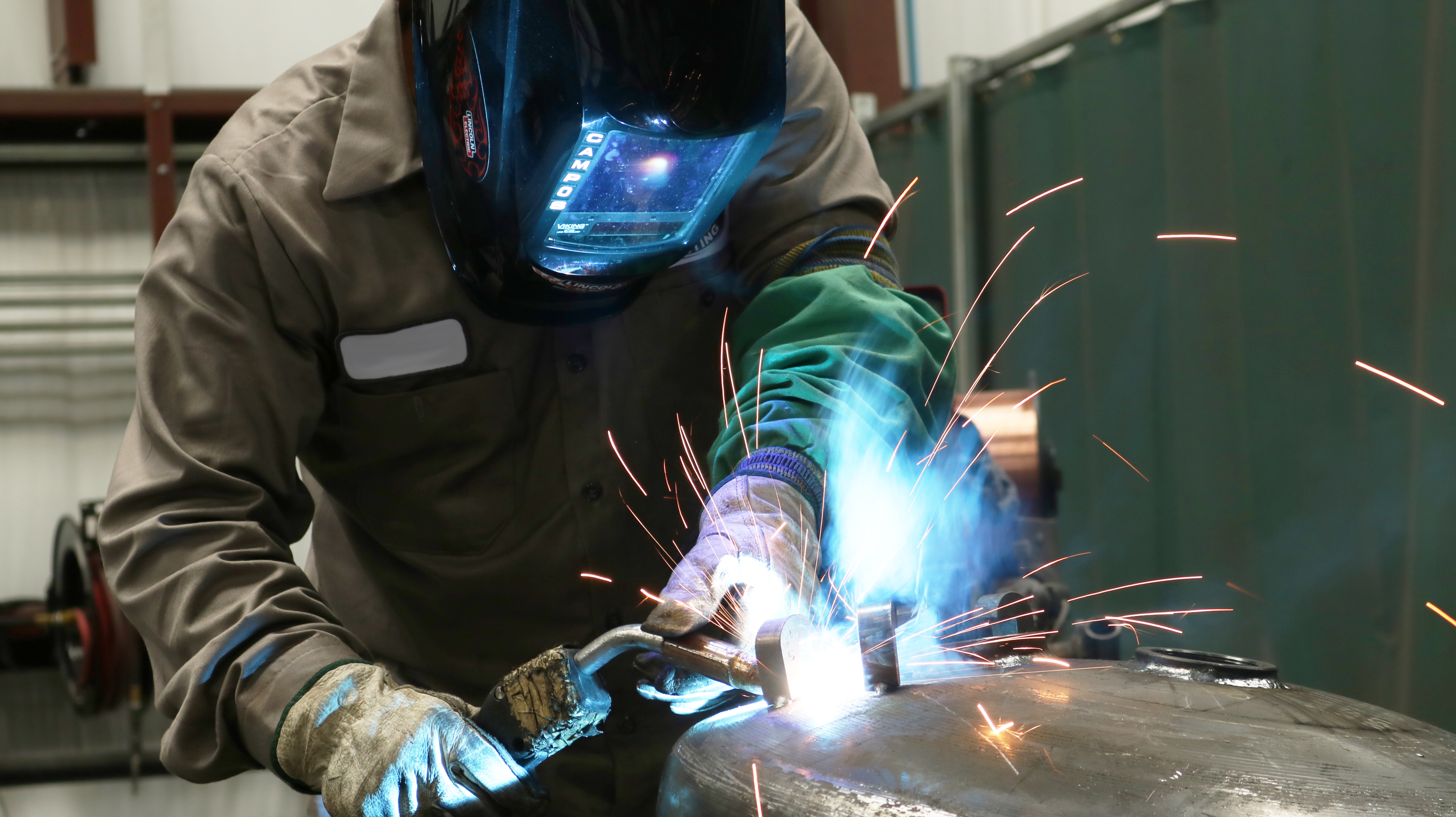 Buying new guarantees you will be able to receive QOL improvements for your equipment that you wouldn't receive for used equipment. When purchasing directly from our manufacturing company, you are ensuring your new unit's quality of life and performance are up to date and up to industry standards when it comes to the machine's capability and performance over time. You also get set up with additional resources like our contractor Facebook group, where a community of other contractors is there to provide you with insightful information when it comes to questions regarding pricing certain jobs or giving additional technical support based on their own experiences with their equipment.
---
Does Marketing Matter?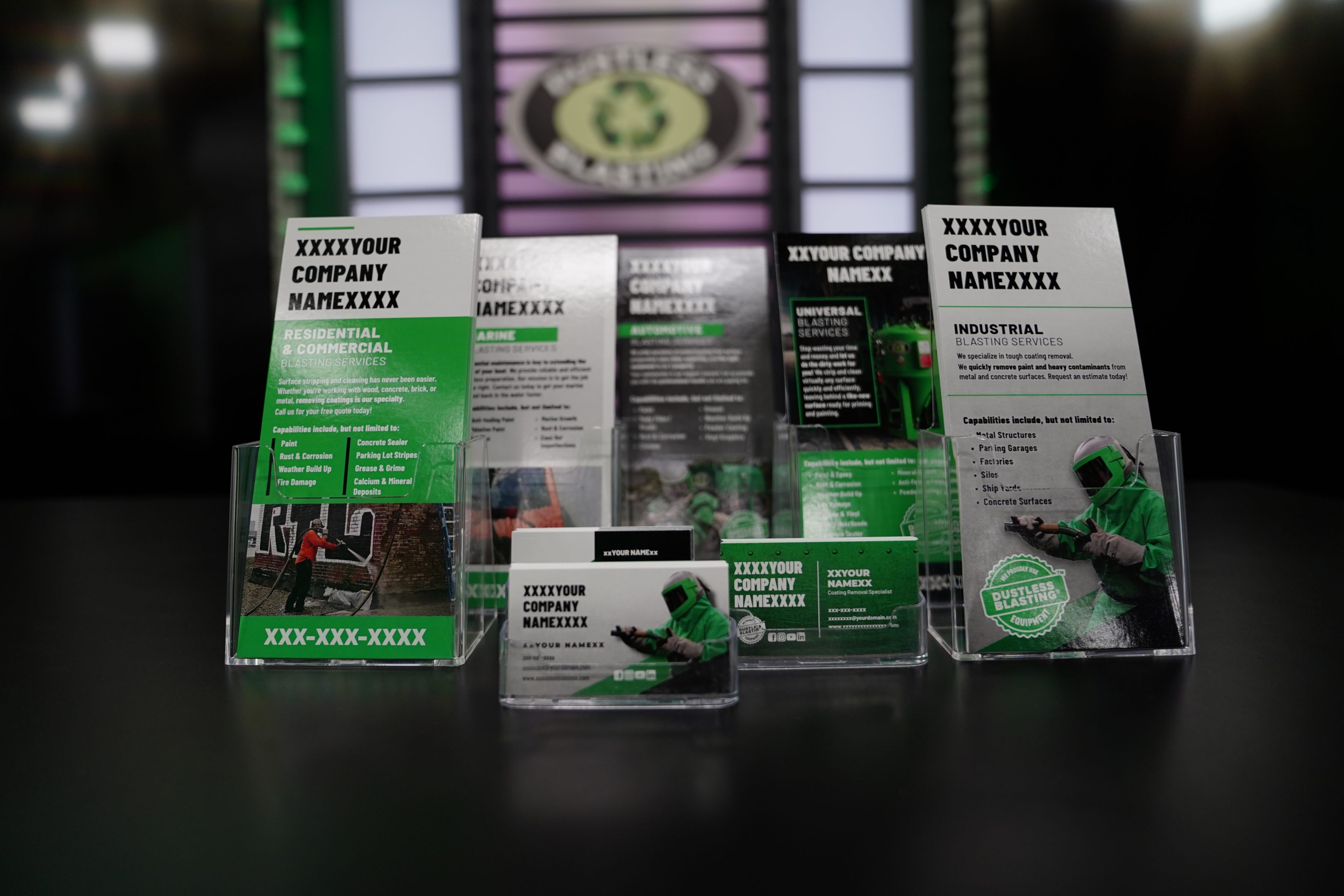 Another contributing factor that comes into play in your decision-making process is marketing. When you finance or purchase new from Dustless Blasting, you have the option to add an online presence package to your deal that you otherwise wouldn't if you buy used equipment. If you are a startup business or an existing business looking to expand your presence online, we offer our marketing services to help you do exactly that. We offer digital and print marketing to help you reach new audiences and grow your blasting business.
Our marketing package is designed to give your new sandblasting business an online presence with a personalized website, social media accounts, and ads–all in one place. We work with you! Hiring a marketing agency right out the gate can be costly - especially if you are just starting out. This package is recommended if you want to get a feel for online marketing around a price range that is more considerable compared to large marketing agencies.
---
The Right Equipment for You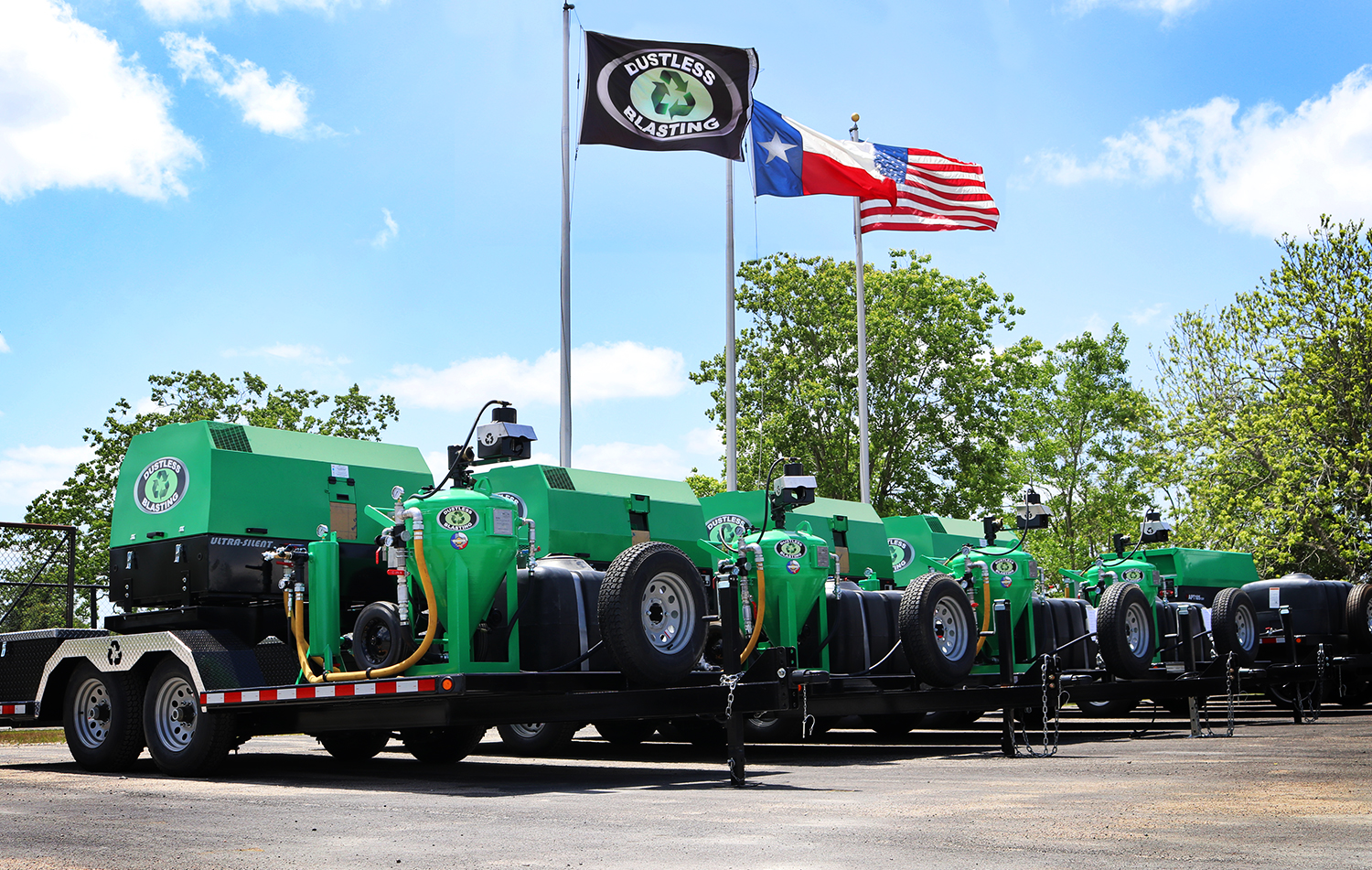 Another thing to consider if you are buying a used mobile sandblasting trailer is if it's the right machine for the jobs you're interested in taking on. Although all our mobile trailers are durable and capable, certain applications require specific size equipment to help you get the project done efficiently. You wouldn't want to be locked into using a used machine that doesn't meet the criteria to keep you effective on large-scale projects. We have an extremely wide range of mobile trailers available, so you can choose the best machine tailored for your business to tackle any project. Make your decision easier by comparing models and talking with our blasting experts to find the best product with all the necessary tools and features.
Our services and support are in place to help elevate your new sandblasting business with the most capable sandblaster for sale on the market. When you buy directly with us, you don't just receive a machine, you also receive human support that is available to help you on this exciting journey. We want to establish a connection from the beginning and watch your business grow by providing you with the necessary tools and support. So before buying that secondhand sandblaster for sale, consider what means the most to you and your mobile blasting business in the long run.