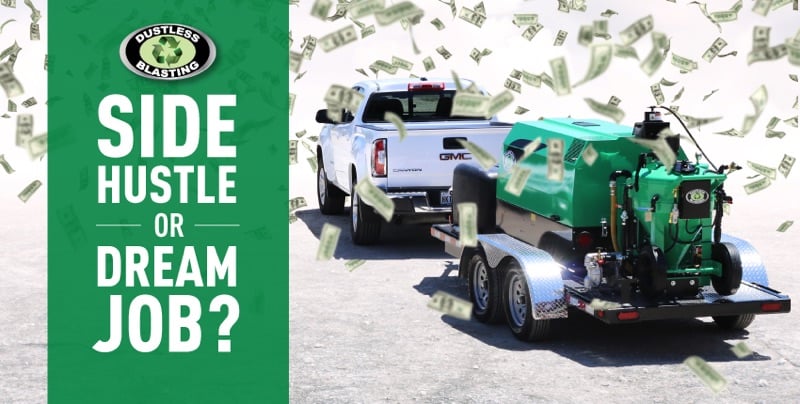 Dustless Blasting is a unique surface preparation tool that gives you power and versatility for paint stripping, cleaning and restoring. That versatility gives you an uncommon edge in how you choose to do business. Will Dustless Blasting be your Side Hustle or Dream Job?
There are many people today that are looking to earn extra money with a side hustle. Its becoming increasingly popular to want to work without having a job. At Dustless Blasting we call that wanting to be in business for yourself and we can give you that opportunity. We have a wide variety of machines that are perfect for many industries. If you want to start small and efficiently get to work on your side hustle hobby of refinishing or restoration, we can help you with that. When the extra cash starts to flow and makes you realize that you need to put your efforts in to this full time, we have mobile trailers and larger machines that can take your side hustle straight to dream job.
Dustless Blasting is an incredible tool that allows you to tackle all sorts of projects. So whether you are in it for the side hustle or ready to create your dream job, we have the perfect machine to get you started. Watch this video about the best abrasive blaster on the market and check out the others we share on our YouTube channel.