Do You Have What It Takes To Be A Dustless Blasting Rock Star?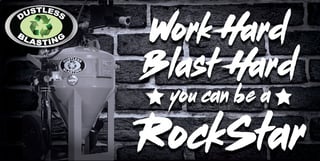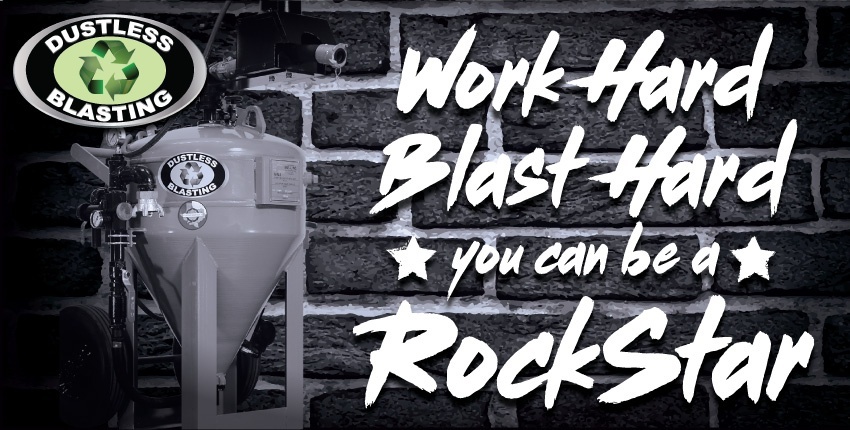 Yes, you read that right, a Dustless Blasting Rock Star! The key to making great music is carefully blending together the perfect mix of instruments, voice, rhythm and attitude. That same careful blend can also bring great success in owning your own Dustless Blasting business. So, that leads me to ask you, do you have what it takes to be a Dustless Blasting Rock Star?
Lets break it down:
Your instrument for Dustless Blasting is your machine. You choose the right size for the types of jobs you plan on doing and the industry that you will work in. Fortunately, all of our machines work the same way - what varies for you is the tank size and the amount of blast time you would use with each job.
Your voice is your ability to get jobs, to market yourself and let the community know you exist with a product that they haven't seen before. Letting them know you have a solution to their problems with an efficiency like no other.
Your rhythm is the way you work. You are your own boss, working your own hours and performing the jobs that you want to perform. It is also the finesse in which you blast. You will bring a new and powerful method to those using old surface preparation tools.
Your attitude is all about how you feel. It is a great feeling to work for yourself with the opportunity to grow by your own terms. The ability to have a legacy and something you can bring family members into. You can feel like a rock star working for someone that appreciates you and is loyal to you - YOURSELF! Are you ready to Rock?