1956 Buick Riviera Restoration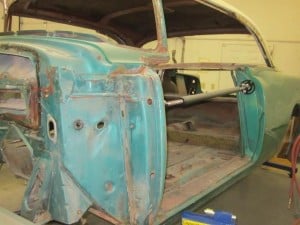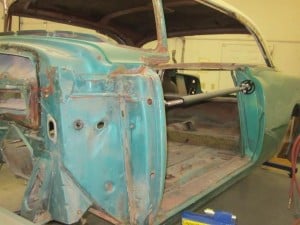 This week, one of our Dustless Blasting contractors in Las Vegas had the opportunity to blast a 1956 Buick Super 50 Riviera.
Clean Works Mobile Blasting Services went out to Pahrump Auto Body to blast this classic car, and was able to blast it right on site.
Many body shops are forced to tow their cars to a sand blaster to have the paint removed, or spend days or weeks sanding and grinding it. In the end, these options only lead to a lot of wasted time and a sub-par surface.
When Pahrump Auto Body found out that Clean Works could do it on site in a fraction of the time, they were sold!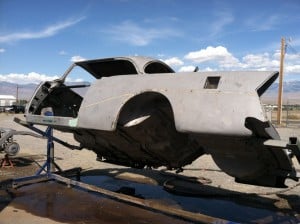 Clean Works was able to blast the interior, exterior, hood, fenders, and panels individually in less than a day right on the body shop's property.
The Dustless Blasting process removed all the paint, rust body filler, under coating and powder coating, leaving a perfect white metal finish.
The rust inhibitor used in the Dustless Blasting process removes chloride and other contaminants, which means the car is ready for paint as soon as it is dry.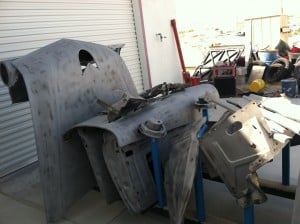 Since the water in the Dustless Blasting process cools the metal being blasted, heat related warping is not an issue. This makes it fast and easy to blast thin panels, trunks and hoods.
Another advantage to the cooling of the metal is that notoriously difficult coating such as under coating a powder coating become brittle and get removed easily.
Traditional sand blasting has a lot of difficulty with under coating, since it melts and becomes gooey, rather than just falling off. Not so with Dustless Blasting.
View all of the photos of this job by clicking here. If you need surface prep in the Las Vegas area, be sure to check out Clean Works Mobile Blasting Services.