Business Success: Powder Coating
Faust Powder Coating has upped their game by adding Dustless Blasting equipment to their arsenal. With their 8x8x20 ovens, they perform custom powder coating and industrial batch coatings. And now, they've got the capability of performing their blasting in-house, ensuring a speedy turnaround for their customers' parts. All of this translates into a seamless experience and the ability to keep a better schedule with faster production rates.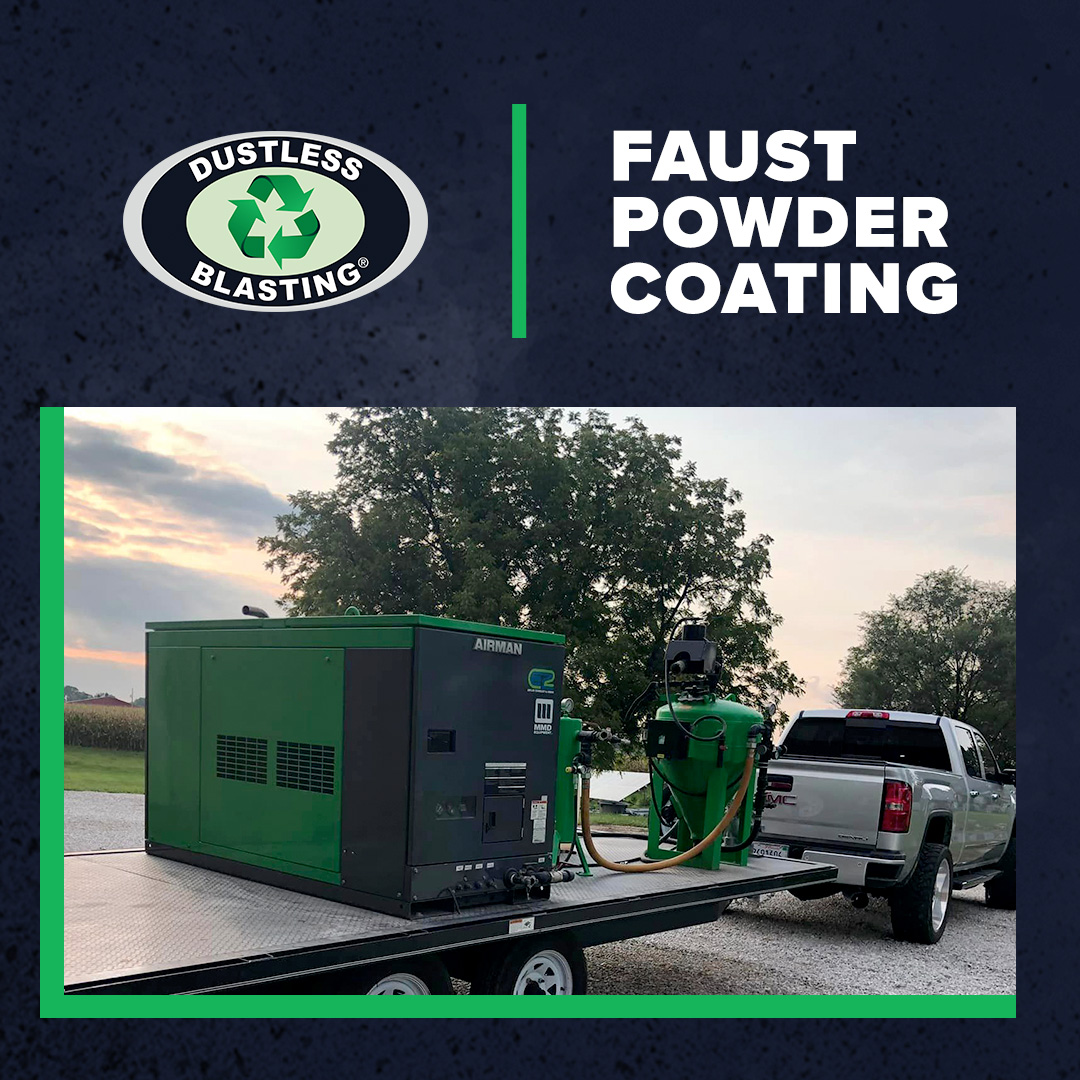 Machine
Faust Powder Coating uses the DB500® for removing powder coating and other industrial coatings from customer parts.
Frequency
Faust Powder Coating uses Dustless Blasting equipment daily. Anywhere from 3 to 6 hours a day!
Coatings
This company uses Dustless Blasting equipment to remove various coatings. From layers of paint to dated powder coatings, or even botched attempts from other shops.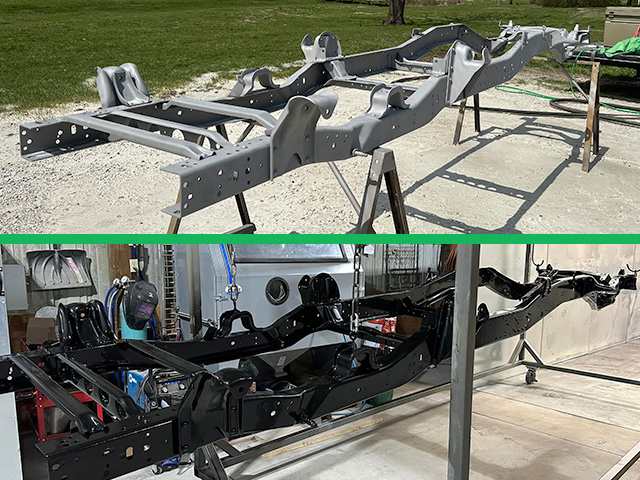 "Having our own Dustless Blasting machine gives us the opportunity to keep a better schedule for faster turn around without having to contract blasting parts elsewhere and waiting for other contractors. I am quickly learning that having a mobile blaster on hand is becoming another business of its own. We find ourselves taking on just blasting jobs which is really nice."
Results With Dustless Blasting
Added Efficiency:
"Before owning our own Dustless Blasting machine, it was a much slower process. We could only take on smaller jobs that we could blast in our blast cabinets or we would be waiting on schedules to open with other blasting companies. We are now able to do all of our blasting in house, giving us the ability to take customer parts straight to the powder coating process the day of."
Increased Production Rates

Eliminated outsourcing costs

Added revenue stream

Enabled the business to blast larger customer parts