Write a rock solid business description in 5 minutes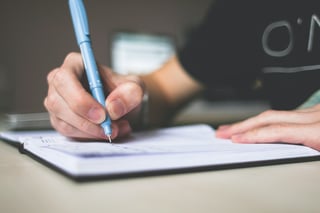 Why does it matter?
As a mobile business startup, you won't have any of the traditional real estate overhead of a brick and mortar business. And you can take the business wherever the demand is, increasing your potential for revenue. These are just a few of the reasons that contractors love being in the blasting business. But, since you don't have a physical storefront, it's important to make a good first impression with your branding.
What is branding?
Branding includes things like your business name, logo, colors, and anything else that helps represent your business. Today we're focusing on a business description.
How long should a description be?
Keep it short and to the point, no more than 1-2 sentences or 150 characters or less.
What should a business description include?
Your description should include only what is most important to you and your customers. Let your work do the rest of the talking.
Where do I put a business description?
This can be used anywhere your customers could find you: on a website, on social media, or even on a flyer or business card.
Need ideas?
Here's an exercise to come up with a rock solid business description.
First, pick one keyword:
quality
professional
fast
the best
affordable
mobile
convenient
trusted
eco-friendly
heavy-duty
local
Then, plug the keyword into the template that you like best:
Your trusted source for ______________ blasting.
Get the job done right with ______________ restoration services.
Introducing the trusted professionals for ______________ sandblasting.
No job too tough. Hire a ______________ blaster and get your project done today
Trust the ______________ experts for your rust and coating removal.
Do you have questions about branding and marketing for a blasting startup?
Expert advice is just a call away!
Get in Touch