What size truck do I need to pull a mobile blasting trailer?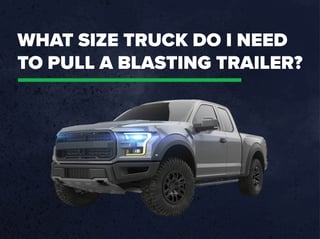 Towing capacity
An often overlooked, but important part of choosing the right trailer for your blasting business is your current vehicle's capabilities. More specifically, do you own a truck, and what is its towing capacity? The bigger the trailer, the heavier it is. Don't forget about additional materials such as water and abrasives that can quickly add weight to your towing capacity.
For reference, a full 150-gallon water tank can add 1,200 pounds and a 40 bag pallet of abrasive can weigh 2,000 additional pounds! Of course, you wouldn't always need to carry a full pallet of abrasive with you to a job site and additional weight can always be split between your truck bed and the trailer.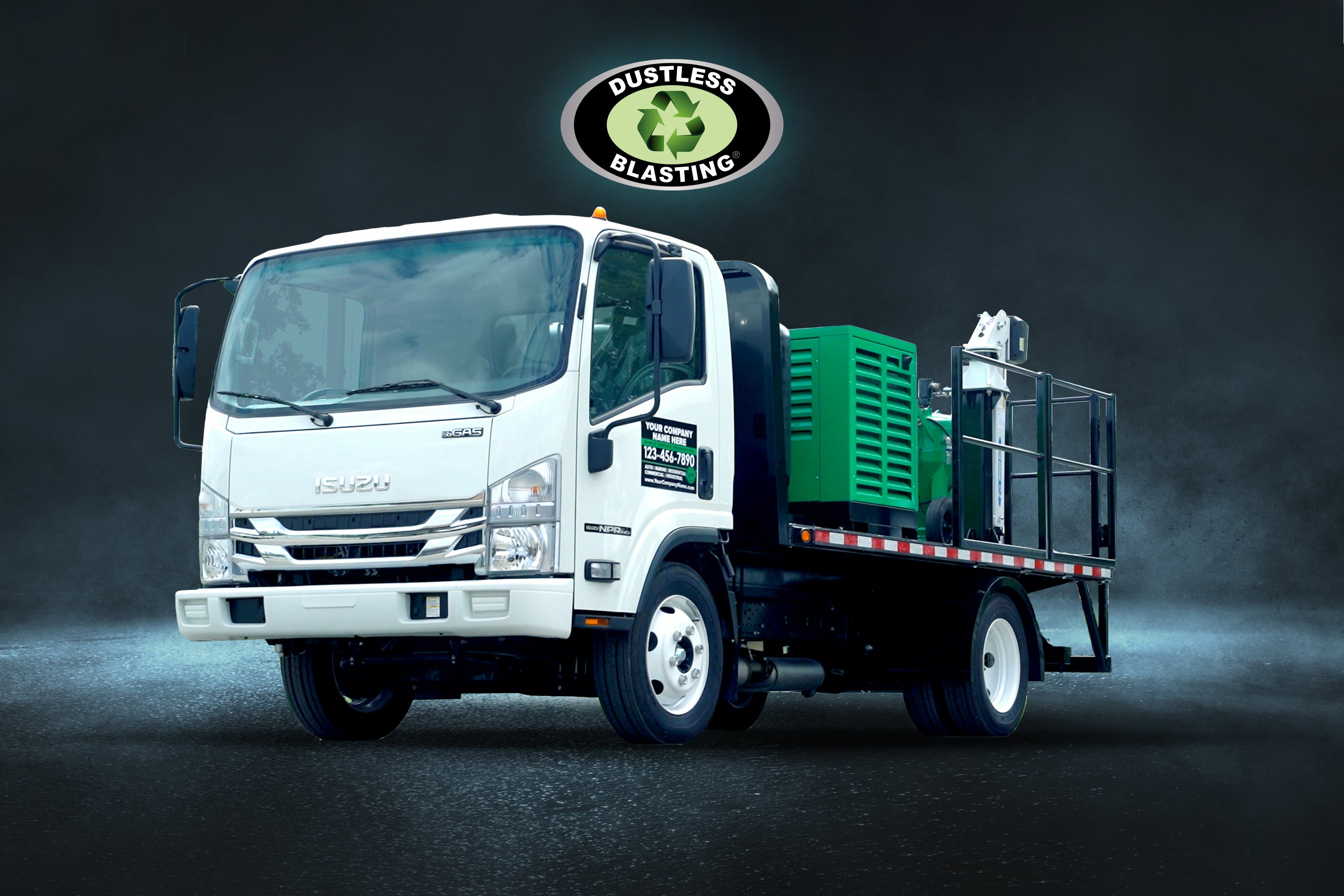 No truck? -- No problem. Meet the DB500 GT Pro Series.
It's the same trusted system mounted on a flatbed Isuzu truck providing you with an easy-to-drive, ultra-convenient, mobile business. All backed by roadside assistance and concierge maintenance services for 5 years.
If you do own a truck, then you may have heard the terms 1/2 ton, 3/4 ton, and 1-ton trucks. These terms are generally used to describe the truck's size, hauling, and towing capacity.
1/2 Ton Truck Examples
Chevy Silverado 1500

Ram 1500

GMC Sierra 1500

Ford F-150

Toyota Tundra
3/4 Ton Truck Examples
Chevy Silverado 2500HD

Ram 2500

Ford F-250 Super Duty

GMC Sierra 2500HD

Nissan Titan XD
1-Ton Truck Examples
Chevy Silverado 3500HD

Ram 3500

GMC 3500

Ford F-350 Super Duty
Always be sure to check your owner's manual for your vehicle's specifics, but here are some general guidelines.