How to Create Your Niche and Better Understand the Competition in Your Area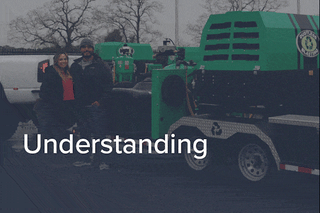 When our contractors are first starting to think about owning a Dustless Blasting business, one of the most frequent concerns they bring up is, "What if there is too much competition with other Dustless Blasting businesses in my area?" They feel like if there are too many other owners nearby, then it is no longer worth it to start a business. That's why we educate them on how to better understand the competition, the demand in their area, and their specific niche within the Dustless Blasting industry
The Good News
Just because there are currently other blasting businesses in your area doesn't mean you shouldn't go through with it. First and foremost, Dustless Blasting services are in such high demand that there is plenty of surface preparation work to go around. Regardless of how many contractors are in your area, they won't be able to handles all the mobile paint stripping and cleaning jobs. There is more than enough room for you!
The most important thing to keep in mind though is the versatility of the Dustless Blasting system actually allows some of that competition to fade away as well. There are so many applications this machine can tackle, that you can find a different niche than the other blasters in your area. This allows multiple businesses to thrive in the same area, there's simply no shortage of ways to make you and your business money. Many of our business owners start out taking different types of surface preparation jobs. Over time though they start to find a speciality and their own niche, thus creating more demand for them in those specific areas.
IDEAS FOR FINDING YOUR NICHE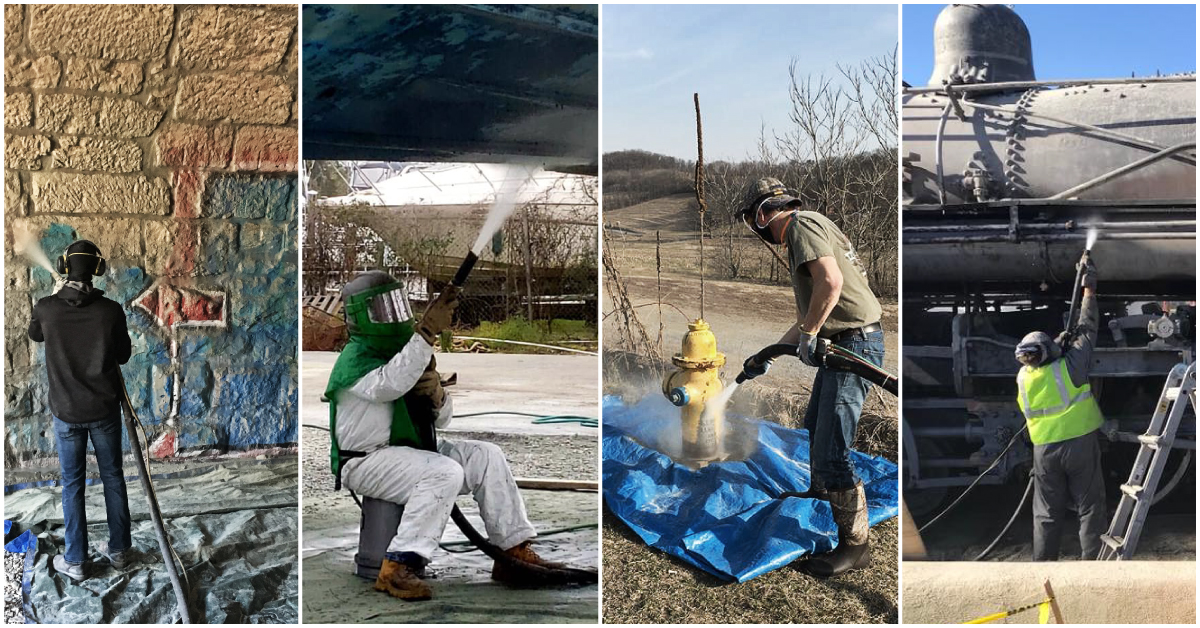 After owning and operating your Dustless Blasting business, you could very easily start to discover and lean into your niche simply based off the jobs that you prefer to do. It can also naturally develop based on your interests, experience, and business connections. But that doesn't mean there aren't ways to help you create your niche! Here are some of the things we recommend along your Dustless Blasting journey to see what stands out to you the most:
Work with Automotive Shops
Auto restoration is one of the most common jobs new and veteran contractors alike will take. Classic cars especially. You can try partnering with auto restoration shops in your area. Alternatively, attending car shows can be an excellent way to meet people and potential contacts that may need blasting work done down the line.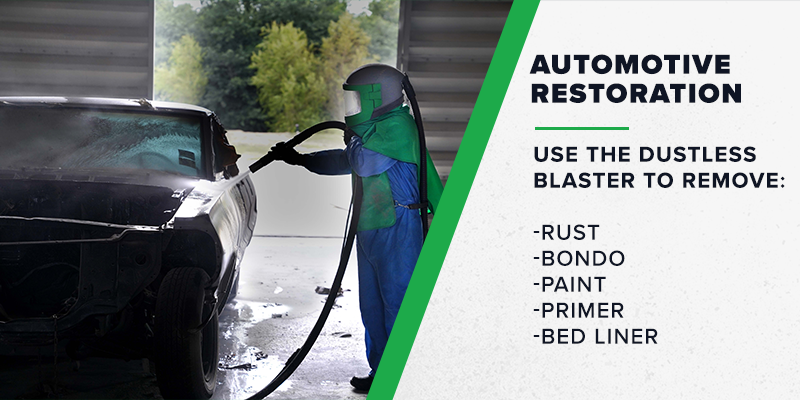 Find Property Management Companies
Maybe you discover a preference for residential work! This is typically where curb paint removal, concrete texturing, or graffiti removal come into play. One thing we really recommend is getting in touch with residential property management companies. Since they're the ones actually controlling many of these properties, they could be a great source of recurring work for you.
Become a City Vendor
Working toward becoming a city vendor can be valuable for your business because it can allow you to bid on municipal projects. The benefit here is this can open the door to the larger projects with bigger payouts. So if those large scale and time consuming jobs are more your speed, this is a good idea.
Similarly to the auto restoration shop recommendations, if powder coating jobs are of interest to you, getting in touch and partnering with local powder coating companies is a must-do to get access to additional jobs. Dustless Blasting after all is an incredibly efficient and eco-friendly way to remove powder coating!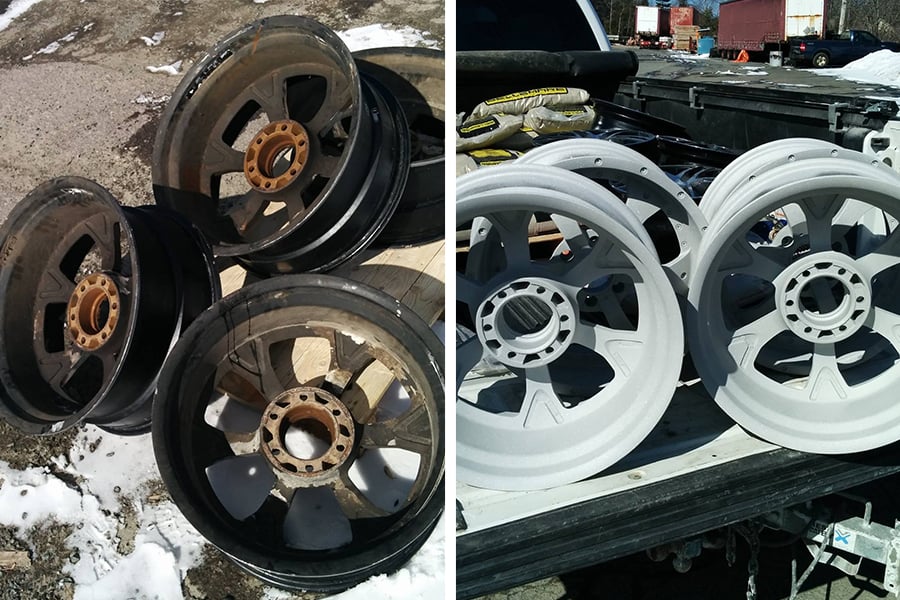 Seek Out Restoration Companies
If you find an interest in fire or mold remediation related jobs, start looking for restoration companies to partner with! You could be the perfect choice on their end too because the Dustless Blaster can also soda blast.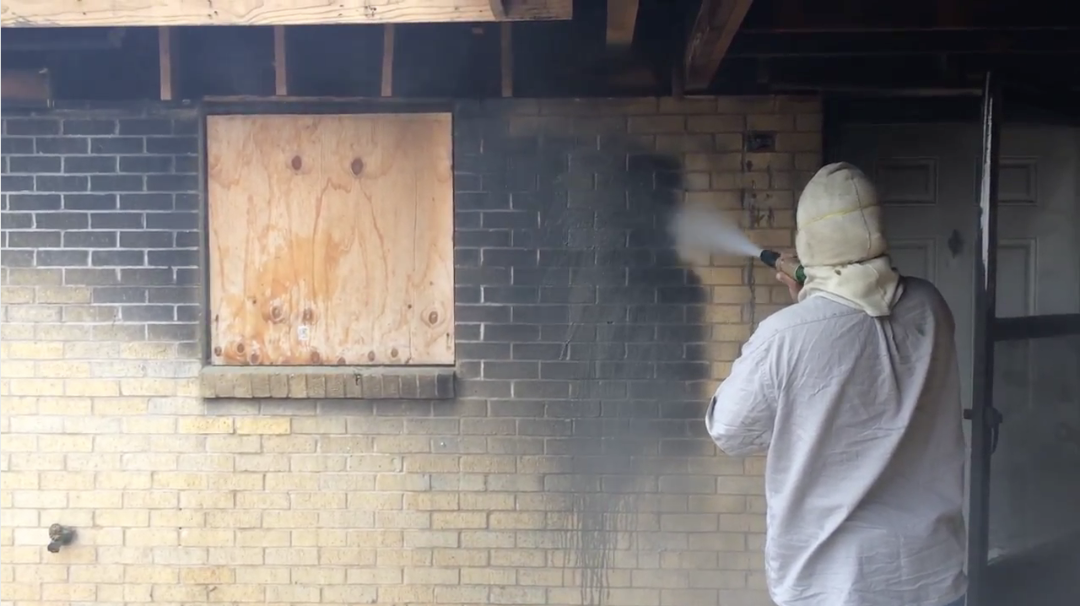 Add Blasting to an Existing Business
Maybe you already own a business. If you're in the landscaping, pressure washing, painting, or the previously mentioned powder coating field, there are tons of opportunities to expand your services by adding blasting.
Or, Expand Your Blasting Business
Alternatively, you could just expand your new blasting business! For example, after blasting metal you could prime or seal it. Really, just anything that will make you a one-stop shop for potential customers. Just give them more reasons to hire by providing additional services! This will just allow you to add more revenue streams.
Real-Life Contractor Examples
We've gone over a lot of the applications that you can dive into to discover a niche that will set you apart from the competition. But let's take a look at some real examples of what some of our contractors are doing to set themselves apart and create demand. Because remember, by becoming an established expert in a particular area, you can confidently bid on jobs, build a loyal customer base, and count on lots of referrals.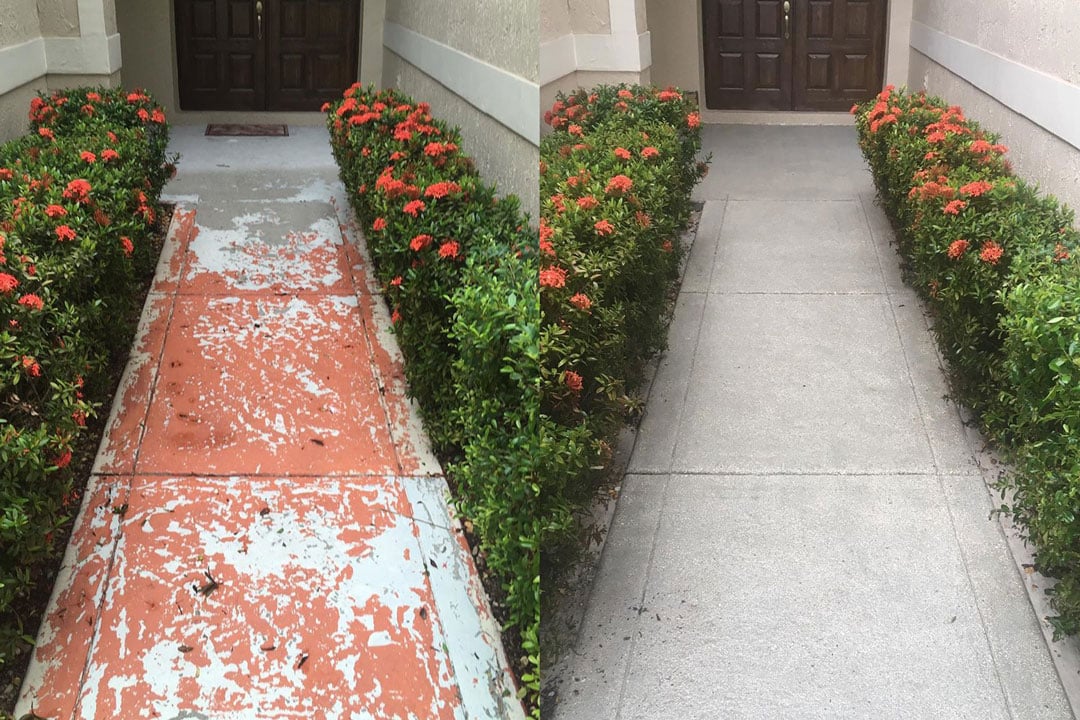 One of our contractors blasts concrete almost exclusively. He has even added staining, sealing, and pressure washing to his business — and has become the go-to guy for decorative concrete in his area. More on that here.
Another contractor was able to leverage his past connections with property managers and HOAs. Now, they send him large-scale jobs, such as removing all of the curb paint in an entire subdivision.
In Conclusion...
You might not know what your niche will be yet — that's OK. You can feel it out as you gain more experience and knowledge. We just want to give you some tips and tricks along the way, like making you aware of the variety of applications available to you via your Dustless Blaster. Once you start to settle in to specific applications, you immediately become more in demand and shrink the surrounding pool of competition!
We're here to support you every step of the way, and guide you on your journey to success!