How to Write a Craigslist Ad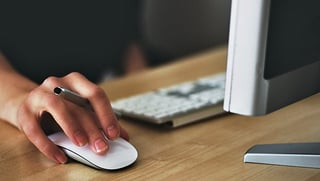 Craigslist is an online classified ad service for local businesses.
Craigslist.org is one of the largest classified ad sites on the internet, and can be a great place to advertise your services.
Posting a "Services Offered" ad costs $5. "Wait a minute," you might be thinking, "Isn't Craigslist free to use?"
In 2018, Craigslist began charging this small fee to post ads for services. Think of it as a positive change: overnight, this stopped spammers from taking up ad space on Craigslist. Since the competition has reduced, it's currently possible to get several new clients every day from the site if you run your ads well. The best part about it is that generating leads from Craigslist is really easy. You don't need a fancy website, or a super in-depth ad (source).
Note: Many of these tips also apply to other online classifieds, like Facebook Marketplace, kijiji.com, and Backpage.com.
Who can you reach on Craigslist?
People Looking for a Local Business
Craigslist has been a community platform since it started, and with all of the massive franchises out there, we believe people turn to Craigslist to have a more personal experience with the company or service person they hire.
Older People
The concept of classified ads has been alive long before the internet was popular. Google is like the yellow pages and the newspaper classified section is like Craigslist. It makes sense to older people to use this platform.
"I got my first customer and turned into returning customer through craigslist. May seem like the backyard kind of deals but I also think old school hot rodders may be searching there more than on facebook." — Jesus Y., Business Owner
People Looking for a Deal
People looking on Craigslist are generally looking to reach a small business with low overhead, so that they can be offered a good deal. This is good and bad for those who advertise on Craigslist because you can sometimes get price shoppers.
Creating Your Ad
1. Select a Subcategory
Within "Services Offered," you might want to post ads in some or all of the following subcategories:
Automotive Services
Marine Services
Farm and Garden Services
Labor Services
It all depends on what type of business you're interested in drumming up. You obviously shouldn't post in Marine services if you don't want to blast boats. For the best results, you can post an ad in each category that you are interested in, tailoring the text to fit.
2. Write a Catchy Title
When someone searches for your services on Craigslist, your title is the only thing they have to go off initially. To get people to click your ad over the competition, your title should be catchy and have keywords in it.
3. Include Photos
If you have a photo of yourself on the job, or before and after photos of your work, this is going to help you look more personal and credible.
4. Use Keywords (Important!)
Putting keywords in your ads will dramatically increase the amount of views you get from potential customers. It helps your ad appear both in Craigslist and in a Google search.
5. Include your Contact Information
There is only so much information and so many photos you can put in a Craigslist ad. It's a good idea to link to your website, your Instagram page, your Facebook page, and/or an online photo album so people can see more examples of your work.
You should also include a way to contact you, whether it's a phone number, email, or your website.
DID YOU KNOW?
Our knowledge database available to our customers includes:
templates you can copy and paste to Craigslist
catchy titles to get you started
a great list of keywords to help customers find you
online advertising bundles to give you an edge from social media to Google
even more tips and tricks to help your business thrive online