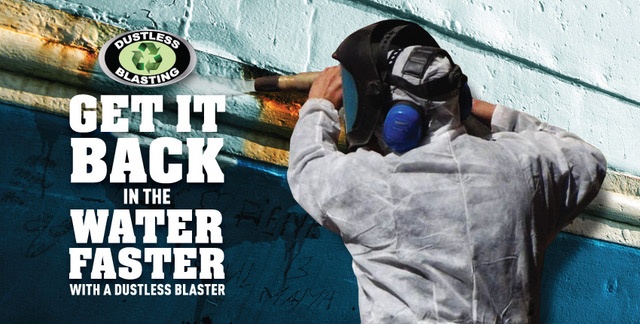 The Dustless Blasting team is on the road for the last time this year to join people from around the world attending the International WorkBoat Show in New Orleans. This trade show brings together commercial vessel owners, operators and builders as well as the vendors and suppliers that serve them. We are excited to be in Booth 3741 displaying the Dustless Blaster and the innovative way it can be used in the marine industry.
The Dustless Blaster is the safest and most efficient tool for maintaining, restoring and cleaning marine vessels. With our method there is no dust plume and it is 100% Eco-friendly. Dustless Blasting will definitely take the hassle out of hull maintenance.
Dustless Blasting works on any substrate, leaving an ideal profile. Best of all, its all done without sanding or harsh chemicals. Are you ready for a more efficient way to handle marine vessel restoration?