Dustless Blasting or Sandblasting? A Decision Made Easy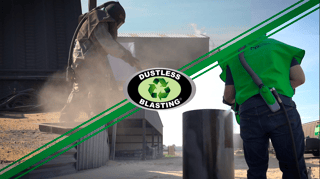 In the surface preparation industry there are a lot of opinions on which process is better - dry blasting or wet blasting? The truth is, each method has their time and place to efficiently get the job done with the best results. You no longer have to choose between wet blasting or dry abrasive blasting because the Dustless Blaster can do both. But how can you tell which method of blasting is best for your project? Let's go over a few specific details that will make the right choice clear.
reasons to WET blast
Dustless blasting is capable of wet blasting. It's great for working on jobs that may have other people or properties nearby because it reduces the dust plume. Blasting in residential places, such as in neighborhoods or on busy streets, is made easy and doesn't disturb anything nearby. With the right containment system, it will also make clean-up a breeze in these populated areas. Below is a contractor using our sandblasting equipment to wet blast an overpass in Houston, Texas.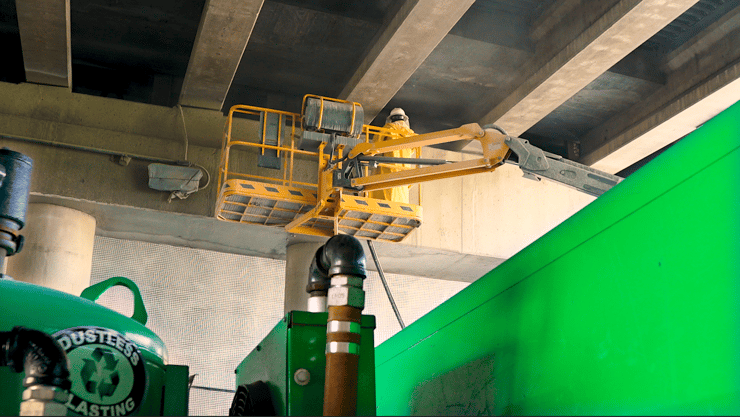 automotive - dry or wet?
When it comes to blasting in the automotive industry, wet blasting reduces potential warping that can dry abrasive blasting may cause. When blasting surfaces for inspection purposes wet blasting allows for better visibility to the area you are trying to expose. Dry abrasive blasting leaves less residue on the project itself. This is why we recommend dry abrasive blasting hard to clean spots, such as car parts or chassis and the inside of vehicles.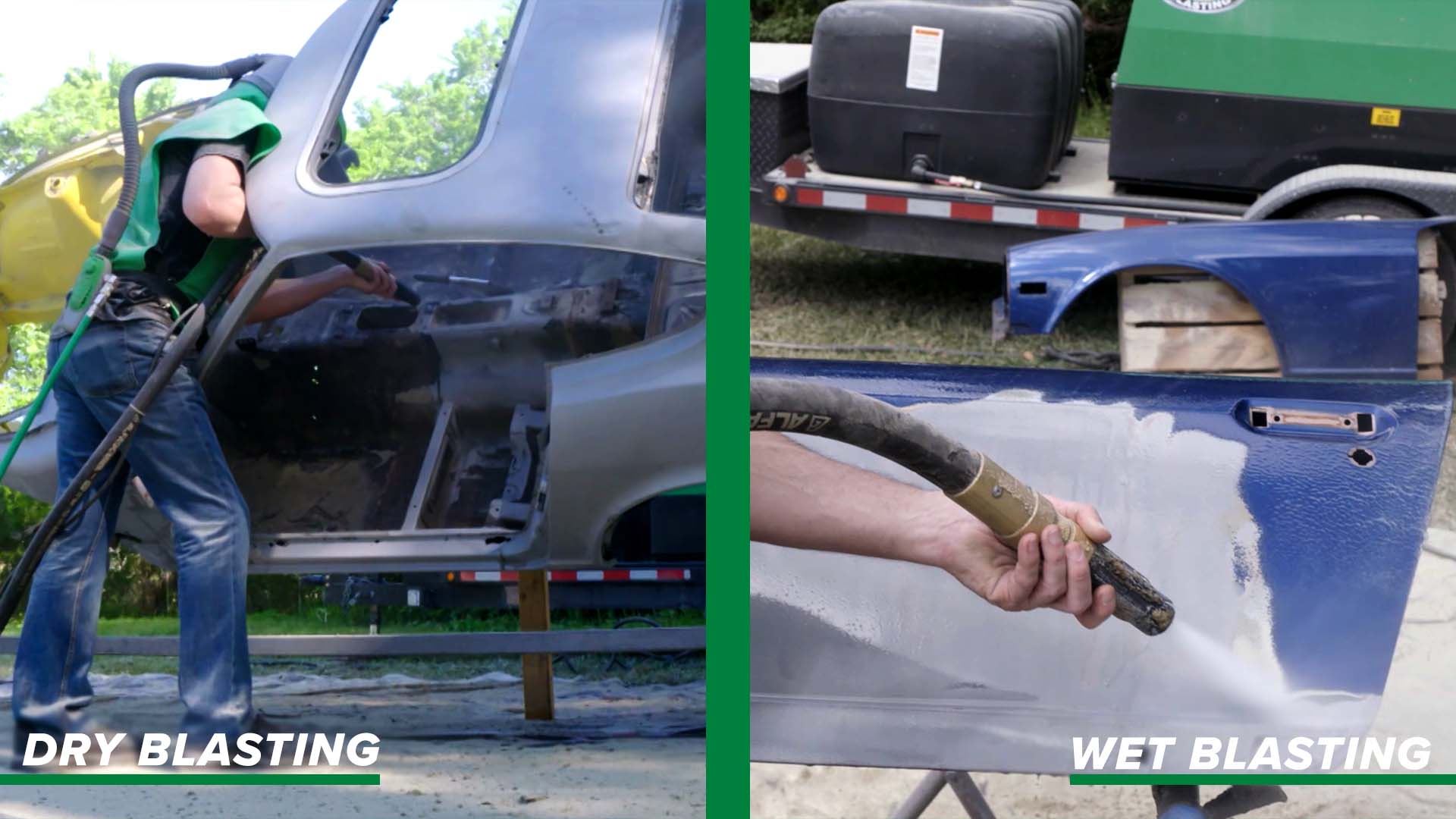 sandblasting wood - dry abrasive
Sandblasting, or dry blasting, is the go-to method when a job calls for organic abrasives, such as corn cob or walnut shell. A common job you may come across that requires material like this would be blasting natural woods, such as log cabins or wooden furniture.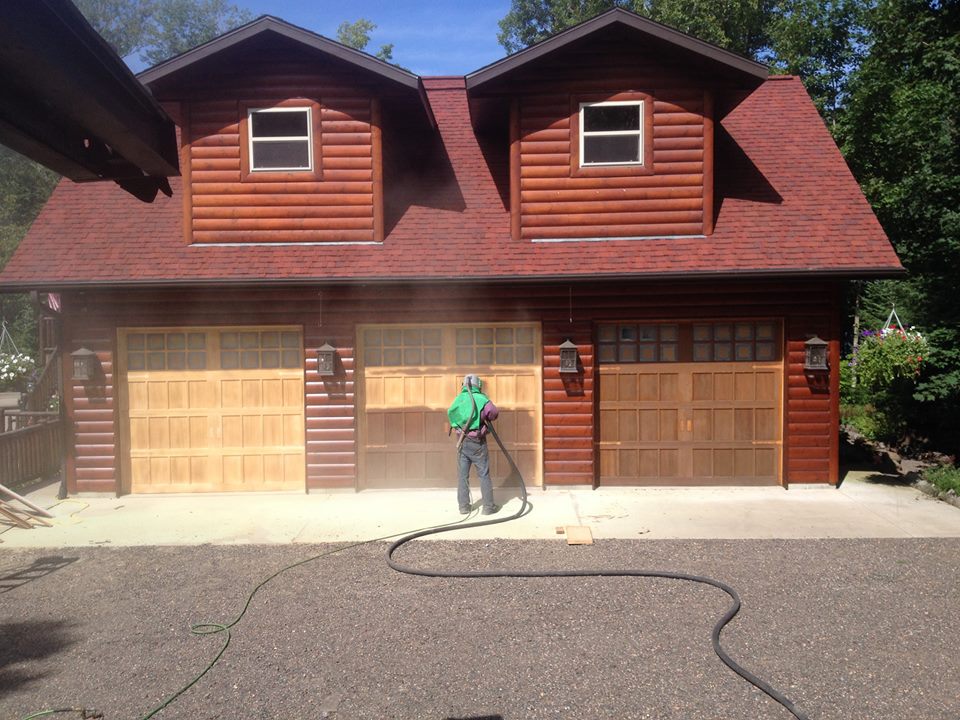 soda blasting with our machine
When you need to use a soda abrasive, dry blasting is the choice here too because most soda dissolves too quickly in water. This method it highly effective for jobs like fire and smoke damage restoration.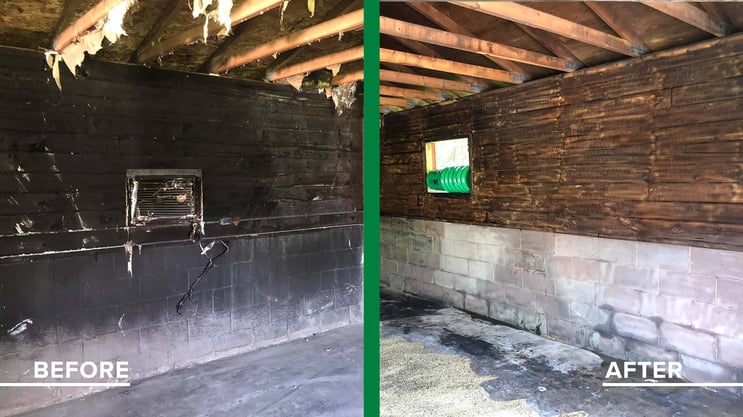 the all-in-one blasting machine
With your Dustless Blasting machine, alternating from wet blasting car panels to dry blasting the internal pieces is incredibly easy. For more information on going from wet to dry blasting, check out this article.
If you are interested in learning more about what your Dustless Blasting machine can do, click here to access our online training database.