PARKING GARAGE LINE STRIPING
DUSTLESS BLASTING® CASE STUDY
JOB DETAILS
A leading computer microprocessor company in Austin, Texas decided to revamp their parking garage. Needing to remove all the paint striping in their lot, they turned to Accurate Pavement Striping for their concrete resurfacing expertise.
The client's private parking lot was part of a larger multi-floor garage in a busy metropolitan location. Other floors of the parking garage were in active use, with some cars parked overnight.
A dry sandblaster or concrete grinder wouldn't work for this project. Both methods would produce clouds of dust that are hazardous both to people and their parked vehicles. Accurate Pavement Striping needed to expand their toolkit and find a new removal method with these key qualities:
dust and debris suppression
similar or better production rate as other methods
They found the perfect solution in DUSTLESS BLASTING®.
With DUSTLESS BLASTING®, their production rate was calculated to be a whopping 18 feet of striping per minute, a remarkable improvement from their previous dry blasting system.
Upon completion, they were left with ample leftover unused media, pleasantly discovering that their new DUSTLESS BLASTING® machine only required half the amount of abrasive material that their previous dry blaster would have needed to complete the same job.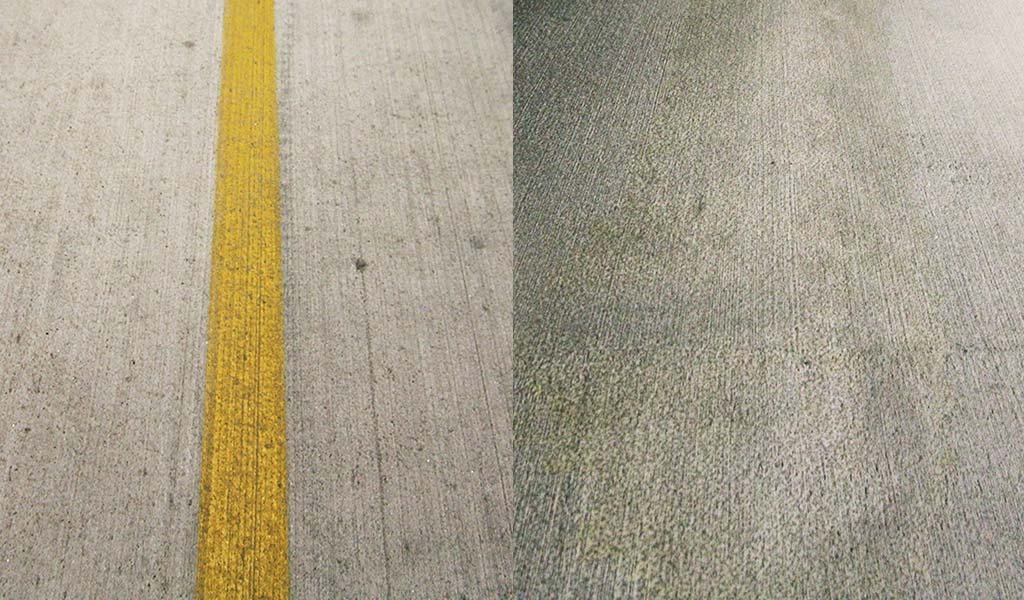 Share this case study with others
Simply fill out the form to get a printable version.