Dustless Blasting Suggested Abrasives
Dustless Blasting allows you to use a wide variety of abrasives. Generally any abrasive that sinks in water and is not water soluble can be used. However, abrasives that are dirty or have a very inconsistent particle size can cause problems.
Typically, one of our favorite abrasives is recycled bottle glass. However, because of the way recycled bottle glass is processed, we don't recommend using anything below 40/70. If you need a finer grit than that we recommend sugar sand, glass bead, or fine garnet. The video to the right explains a little more about finding the right type of abrasive for use in your Dustless Blaster.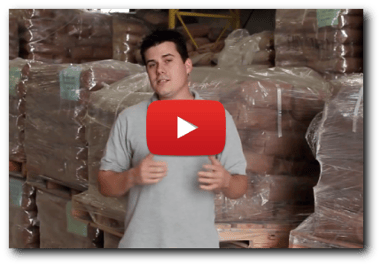 Compatible Abrasives
Crushed Glass

Sand

Garnet

Glass Beads

Coal Slag

Aluminum Oxide

These are just a few of the most common compatible abrasives, there are many more. Any abrasive that is clean and consistent that sinks in water and is not water soluble is compatible with the Dustless Blaster!