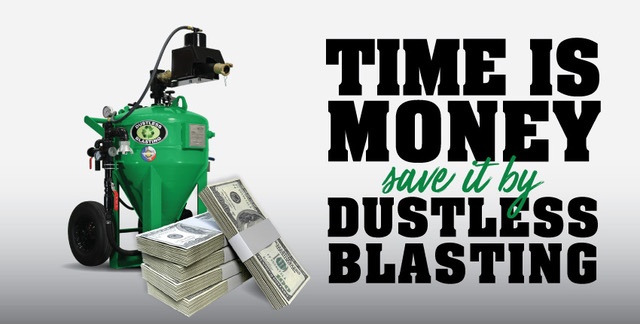 The old saying, "Time is Money", is quite accurate and very relatable to Dustless Blasting. We don't waver in what we tell you about our machines and the necessity that is out there for them. The quicker the better is always heard when someone is waiting to have something done, no matter what it is. Time is Money, save it Dustless Blasting!
With our machines, there is no need for harsh chemicals (which typically need multiple applications to be successful)
There is no shut down of production (you can blast around other people and objects, meaning work doesn't have to stop)
There is no sanding or scraping of material (which can take days to complete)
There is no wait time for transport (you go to the job because you are mobile)
There are only 24 hours in a day. Don't waste the value of that time performing a task with old technology. Time is Money and it can be saved with Dustless Blasting.