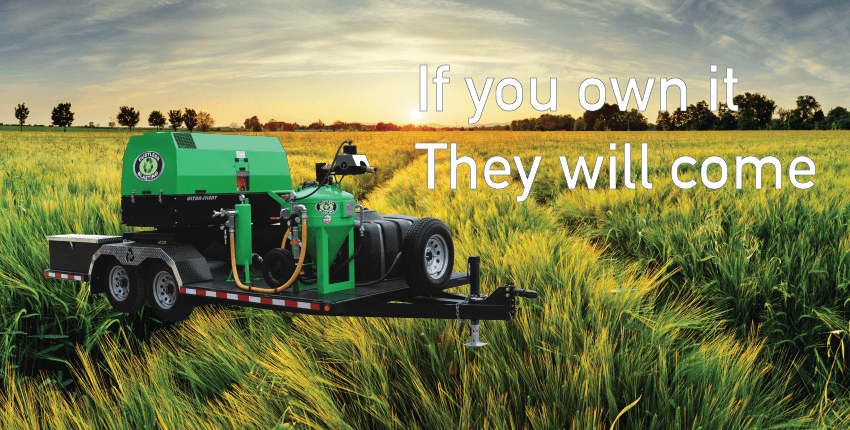 If you own it, they will come. Field of Dreams reference anyone? Seriously though, demand for this service is everywhere.
When Lorn came to pick up his new DB500 Mobile XL he shared with us that he originally intended to purchase a Dustless Blaster for his custom chopper shop. However, he quickly realized the potential for not only using it at his shop, but adding big revenue streams as a mobile business.
Listen to what Lorn told us about how easy it was to line up work for his new Dustless Blasting business.
It's a story we hear all the time -- just by mentioning the Dustless Blaster and what it can do, people started calling up with work to be done and jobs to tackle.
The demand is everywhere for someone that can make tough jobs easy -- That's what the Dustless Blaster does. Are you ready to start your Dustless Blasting business?