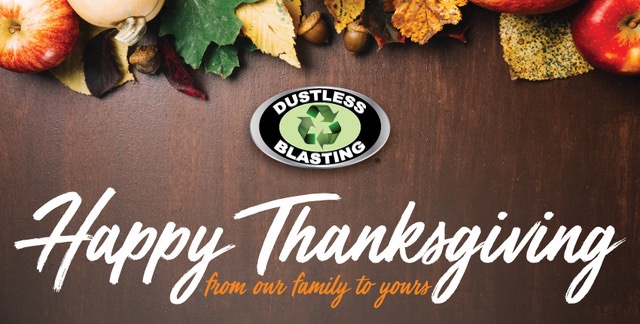 In this time of gratitude, we would like to take this opportunity to say thank you to all of our amazing employees. From our office staff (near and far) to those in the shop that work hard all week every week to make our Texas Tough machines, we are fortunate to be among such hard working individuals.
We are grateful to all of the contractors that use these machines to create their own independent business dreams and we are appreciative to everyone out there that takes the time to check us out on Facebook, Instagram, Twitter, LinkedIN and YouTube. Thank you for interacting with us.
Giving thanks on Thanksgiving and all of the year through - from our Dustless Blasting family to yours, Happy Thanksgiving!