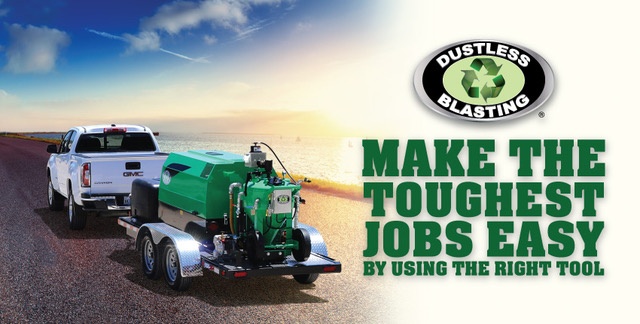 This week the Dustless Blasting team heads to Seattle for the Pacific Marine Expo. This is the largest commercial marine trade show on the west coast. Dustless Blasting will be in booth #333 as an exhibitor in the boat building & repairs, cleaning systems, tools & products category. If you are in the area and can attend, visit pacificmarineexpo.com for ticket information.
We are excited to be attending the show again this year and look forward to a great presentation of how our machines are suited for boat cleaning. The toughest jobs can be made easy when using the right tool and Dustless Blasting has a superior tool for hull maintenance, working on aluminum, fiberglass or steel vessels. Dustless Blasting doesn't create a dust plume and is Eco friendly complying with EPA and DEQ environmental standards.
If you are you ready to be more efficient, cost-effective, and quicker in your marine vessel restoration, check us out at the Pacific Marine Expo in booth #333.