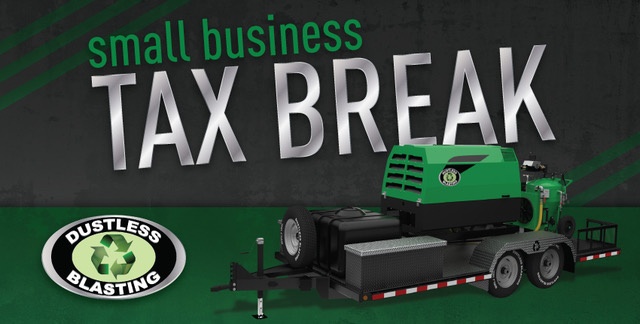 December 31 is drawing near and that means you still have time to take advantage of the Section 179 Tax Deduction for 2017. To help you learn more about it, all information in this article is from www.section179.org. The official website details why this deduction really isn't complicated and was created to "encourage businesses to buy equipment and invest in themselves". To qualify for this deduction, your equipment must be financed or purchased and put into service by December 31. This truly is a small business tax incentive that you shouldn't miss out on. Section 179 and Dustless Blasting can put you into business for yourself.
Section 179 is a great incentive because it allows business owners to write off the entire equipment purchase price in one year versus the depreciated value over a 5 year period. Equipment can include computers, software, personal property, work-use vehicles and more. Click here for Properties that Qualify
An example calculation would be: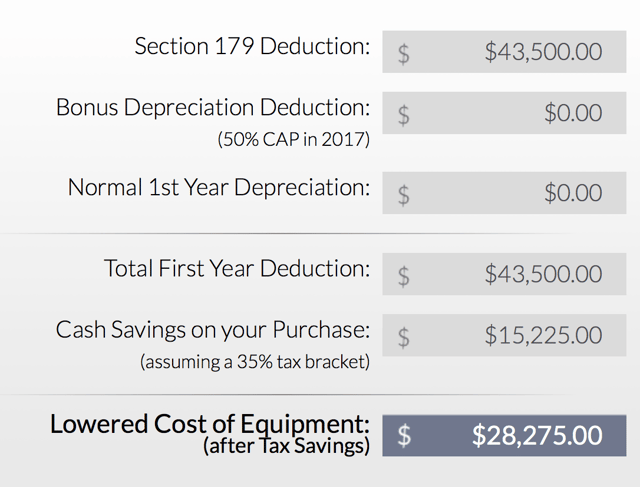 To be able to have your own business for under $30,000 is hard to imagine but the calculations speak for themselves. You are adding to your own bottom line. Remember, this deduction is also available for those leasing equipment. The extra advantage being that you get to deduct the full cost of the equipment price even though you haven't paid the full amount this year. According to Section 179, the amount you save in taxes can actually exceed the payments being made.
Please check out www.section179.org for complete details and check with your tax expert to help you take full advantage of the deductions available.