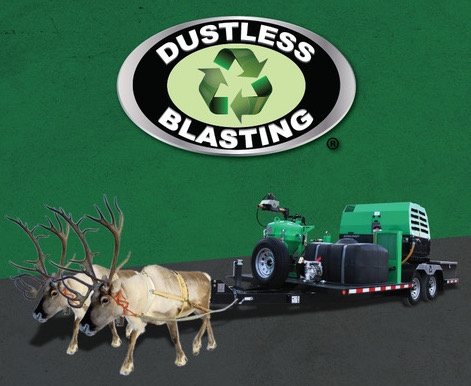 Ho Ho Ho! Are you ready to tell Santa what you want for Christmas this year? You may get distracted standing in that long line, patiently waiting your turn, practicing your smile for the picture that will prove Santa heard your wishes. You may get caught up in the moment and by the time you get to the man in the red suit and look into his eyes, you forget the very reason you are there. Santa suggests a few random gifts and you nod your head in agreement but before you can be pushed away by Santa's Little Helpers, you remember what you have been day dreaming about for months and you beam with pride as you yell out, "Santa, All I want for Christmas is a DB500 Mobile XL"!
This machine has been on your mind for a while now and we understand why. The official MMLJ Dustless Blasting DB500 Mobile XL has it all. With approximately 60 minutes of blast time per fill, you will get more work done and in a faster amount of time!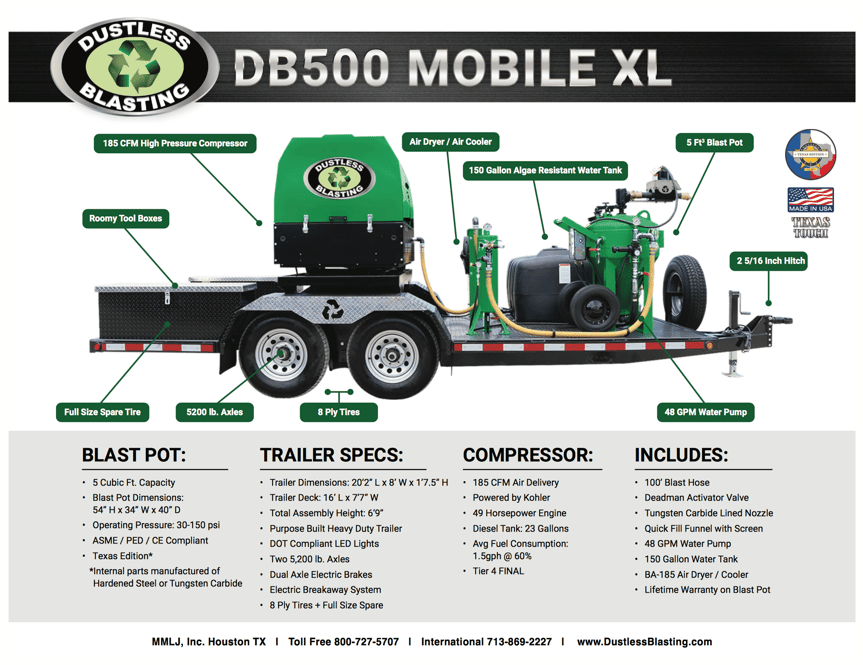 When you wake up Christmas morning and you see your shiny new green machine and the gleaming trailer it arrives on, you will have visions of your very own successful business dancing in your head.
Tis the season - inspired by Ralphie meeting Santa in " A Christmas Story"