100 Years of Grime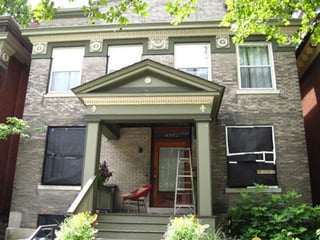 At first glance, you might not notice anything wrong with this home in St. Louis, Missouri. In deed, it's a lovely home, but there's a very common problem here which is detracting from the aesthetics of this vintage house...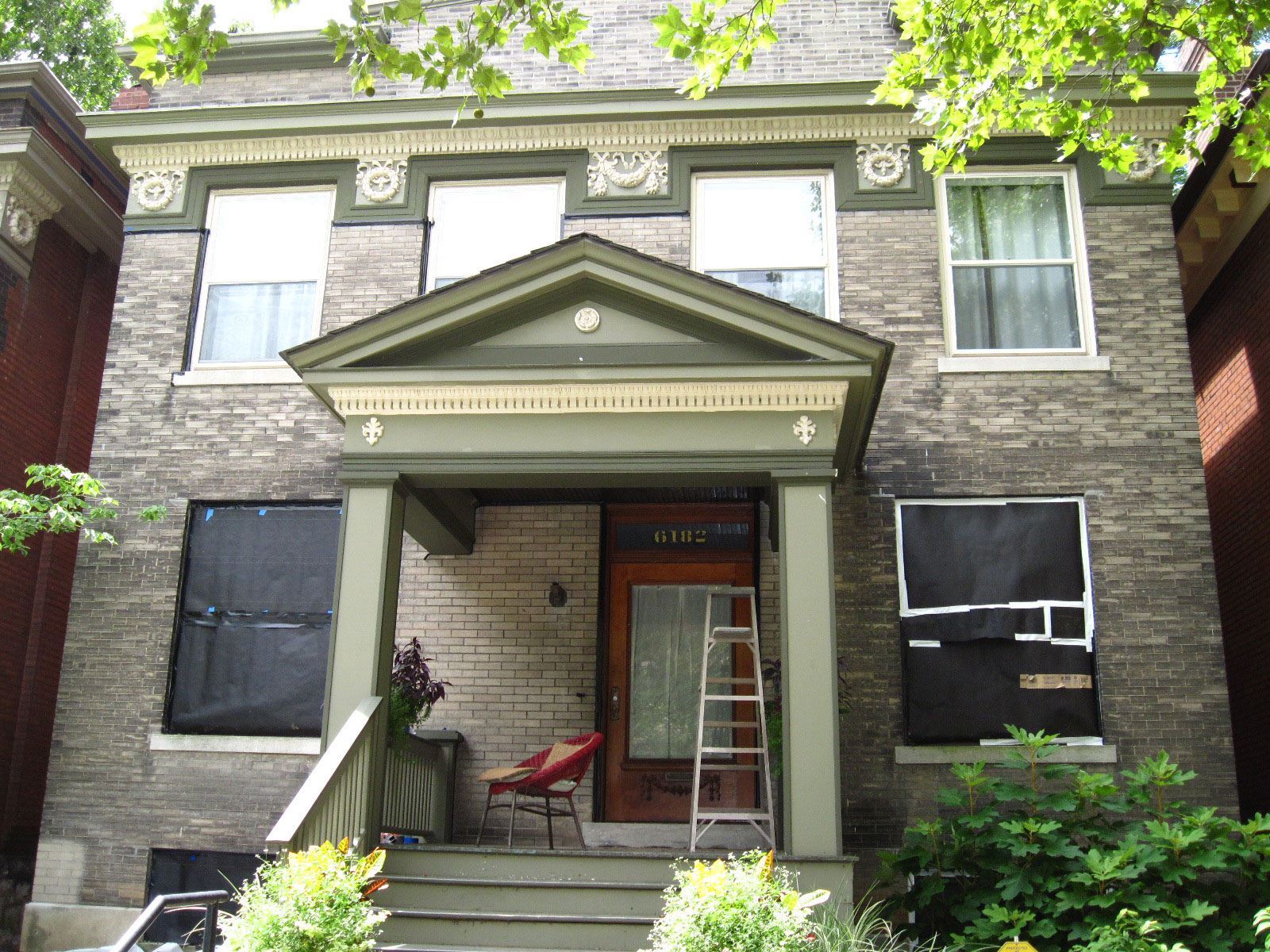 Almost 100 years worth of dirt and grime.
In the lower lefthand corner, you'll notice a test area that Midwest Porta-Blast Dustless Blasted. The house as a whole looks alright, but compared to that little test area, there's definitely room for improvement.
Midwest Porta-Blast to the rescue!
With the help of a lift, Midwest got to work on the masonry with their DB500. Even tough coatings like paint and epoxy aren't much of a challenge for the Dustless Blaster, so simple grime came off nice and easy. Tim, the owner of Midwest Porta-Blast, was careful not to blast the window frames or panes during the process. He also masked off the lower windows completely, since some glass and water would inevitably fall down there and get things dirty.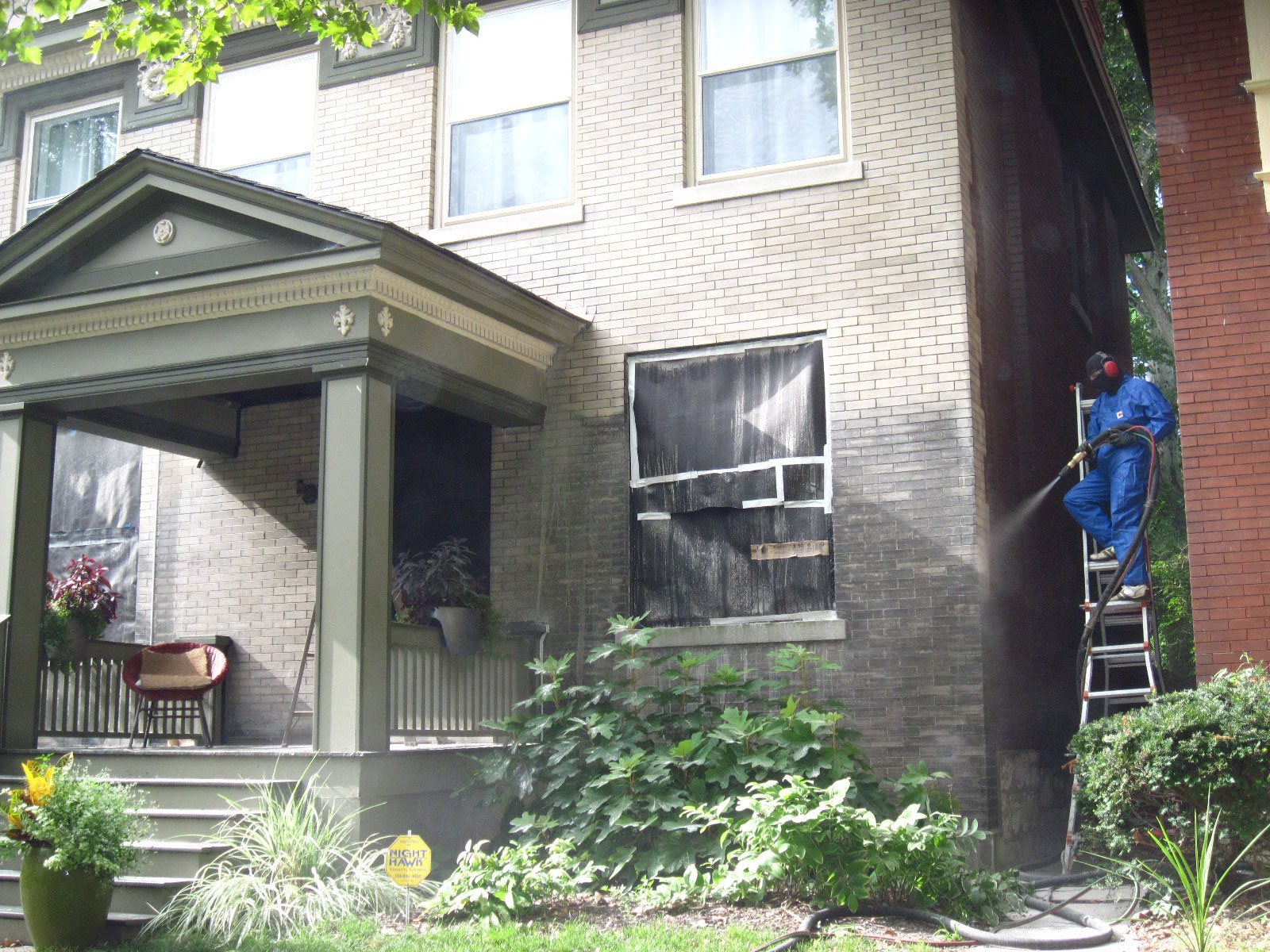 Fortunately, since the abrasive media used is 100% environmentally neutral, no containment was needed. Since the media doesn't harm plants, animals, or humans, minimal cleanup was needed. If paint were being removed, Tim might have needed to capture it and dispose of it properly, but all Tim was removing was just years of dirt. Now that dirt is back on the ground where it belongs!
In the picture below, you can see the stark contrast between the before and after. The house was already lovely, but Midwest Porta-Blast and the Dustless Blaster were able to return it fully to it's former glory!

If you need surface prep or paint removal near St. Charles, MO check out Midwest Porta-Blast!